Lykke Li, the latest Swedish pop sensation, is a force with which to be reckoned. She may be small in stature, but the girl's got a big sound and a lot to say. The songstress, who produced her first album Youth Novels with Björn Yttling of Peter Bjorn and John, is a new-wave sort of feminist on a mission to reclaim what it means to be a woman. She's smart, sensitive, moody, and wise beyond her years. Wounded Rhymes, her latest musical experiment, was released in March to positive reviews. The album—which is often on repeat at my desk—is simultaneously dark and danceable, complex yet interspersed with beautifully simple ballads, refined with a touch of roughness. Li, who's currently braving a fierce touring schedule, took a few minutes to get deep with 7x7.

You've spent some time in California—from LA to the desert. How did your experiences on the West Coast influence parts of Wounded Rhymes?
It was very beneficial for me as a person. It healed me in many ways. Nature opened up the blockages I created, and the sun allowed me to relax. I think my time in California led me to make this record in some ways. If I hadn't had that phase, I probably wouldn't have made another one.

You sing about a lot of heartbreak. Do you still believe in love?
I believe in love more then ever, but the chance of heartbreak is always there. Just like there's the chance of rain or the chance of getting hit by a car. And there's always the chance of falling in love again. I'm just trying to find a way to deal with life's heartbreaks, which isn't as negative as it sounds.

I read that your work is about escaping life and reality. Where do you want to take people with your songs?
I want to take them to a place where the highs won't hurt them, a place where you can be as vulnerable as strong, a place where you can dream of something bigger than what is in front of us.

What artists and songs do you like to hear at a party?
 Bo Didley always gets me in a good mood.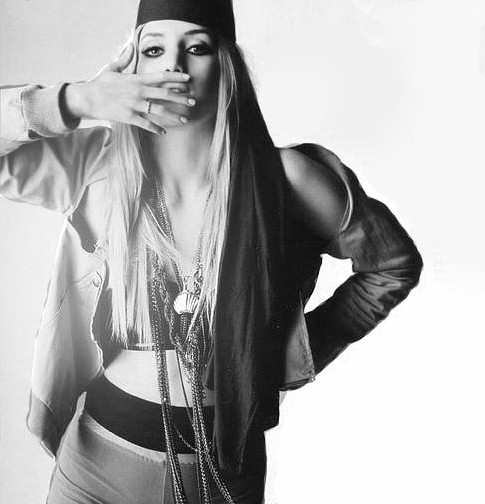 You're so young and yet you harbor the wounds of an old soul. Where does that come from?
I believe we are all born with a certain uniqueness that causes us to see the world with different eyes and perspectives. I don't think time or years has anything to do with the depth of your soul: You can live 70 years and still feel like a newborn, but you can also be a newborn with a weary heart. There is so much wisdom already out there that anyone can absorb through literature, art, and nature itself. If you have your channels open, you have every chance to soak it in. It's just a matter of choices and lenses.

Which member of your family, past or present, do you feel most like?
I share my father's sensitivity, but I also have a feeling I'm most like someone I've never met. I have a strong feeling I have some female spirit watching over me—maybe my grandmother's grandmother.

What's the most unglamorous part of the rock star life you're currently living?
The constant traveling and lack of hot showers and washing machines.

Do you ever want to press rewind and pursue another career?
I'm a daydreamer, so I'm constantly thinking of starting over. My dream is to one day live on a farm where I can combine vegetables with rock 'n' roll.

You've been making albums and touring extensively. What do you look forward to on your time off?
Sleeping, eating, walking, meditating, exercising, reading, talking, watching films, seeing plays, doing laundry, finding a home, furnishing a home, baking, laughing, and making love.