By
Lace up your stompin' boots, break out the rain gear, and get ready to march in this weekend's multitude of anti-Trump Inauguration Week rallies. But it's not a proper protest without a proper protest sign: Here are some of our absolute favorite poster designs—from artists including Shepard Fairey, NYC photog Olivia Locher, and SF's own Hello!Lucky—all available for free download online.
Check the photo captions for links to download!
If you have a great printer, you can DIY at home—just get yourself some sturdy poster board, some spray glue, and a wooden handle and you're good to go. No Martha Stewart? Fedex has one-day turnaround and may be the cheapest route—given inclement weather, opt for foam core mounting and lamination ($40 for 18" x 24"; multiple locations in San Francisco and Bay Area–wide). Prefer to shop local (and pay more)? Try Accurate Printing in SoMa (760 Bryant St., union-printing.com).
Shout out: We'd also like to express our admiration for Refinery29's Women's Rights = Human Rights Facebook gallery, filled with some of the prettiest (and most powerful) protest art we've seen. Be sure to check it out.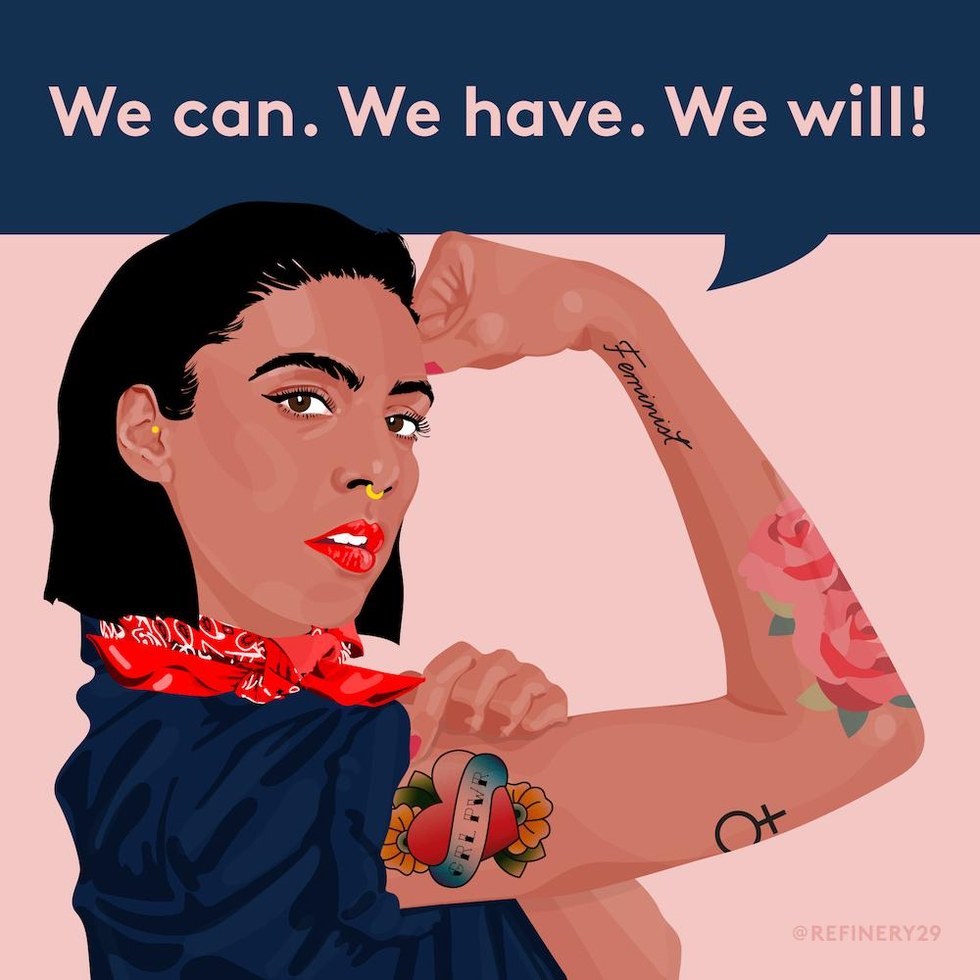 Isabel Castillo Guijarro(Courtesy of Refinery29)
DON'T MISS A BAY AREA BEAT! SUBSCRIBE TO OUR NEWSLETTER.