By
Craving snow crab, duck soup or fried alligator? It's on the menu at these intriguing new Wine Country restaurants.
Boathouse Sushi
Recently relocated from its longtime home in industrial Rohnert Park to prime space within The Graton Resort & Casino, the new Boathouse Sushi is gorgeous, with a white brick statement wall painted with a Japanese-style octopus mural, and a sleek wood sushi and raw oyster bar in the center of the dining room. Partner and chef Catherine Do has expanded the menu to include other Asian cuisines, including traditional Chinese and Vietnamese dishes. Don't miss the heavenly duck noodle soup swimming with tender duck leg, bok choy, egg noodles and pork in an earthy shiitake broth. // 630 Park Court (Rohnert Park), gratonresortcasino.com
Kenzo
We know Kenzo and Natsuko Tsujimoto as the owners of the lavish Kenzo Estate winery in Napa. Now, they have brought us a luxury Japanese restaurant in downtown Napa. Showcasing prix fixe kaiseki and sushi menus ($225 each), it's a tribute to the couple's four other Kenzo restaurants in Japan. Expect an intimate experience— the dining room spans just 400 square feet with 27 seats, plus a 10-seat sushi barn richly designed with sleek, imported grain teakwood and clear maple. Don't miss the snow crab and scallop shinjo (dumpling soup) presented in dashi broth with turnip, mitsuba herb and shiitake mushrooms. // 1339 Pearl Street (Napa), kenzoestate.com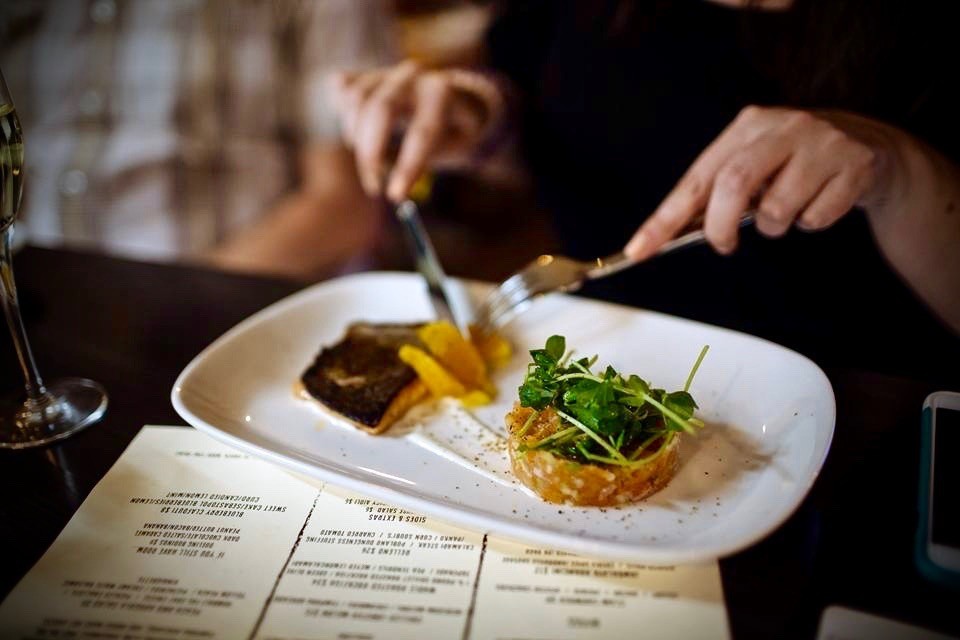 Salmon dish at The Shuckery(Courtesy of The Shuckery)
The Shuckery
Set in the historic Hotel Petaluma, this cozy leather and blue-tile-accented oyster bar comes from sisters Aluxa and Jazmine Lalicker, who also own Tomales' traveling oyster bar The Oyster Girls. Just 54 seats create a cozy atmosphere, and while oysters are the stars, the menu also tempts with bites such as Baja tacos and pork belly with peaches. Don't miss the shrimp and grits with sautéed jumbo Louisiana shrimp, parmesan, herb polenta, Tasso ham, crispy shallots and frisse. // 100 Washington Street (Petaluma), 7891 theshuckeryca.com
Crocodile Café
Petaluma's downtown theater district now has a tasty destination for French fare with the debut Crocodile Cafe from Moire Beveridge and her husband-chef Michael Dotson. The menu is accented with North African, Mediterranean and Indian influences such as piment d'esplette and fennugreek spices. The industrial space is trimmed in metal wire, wood, and pendant lighting. Don't miss the classic Boeuf Bourguignon witg red wine braised filet mignon and pearl onions over housemade egg noodles. And remember to save room for lavish French pastries, like chocolate soufflé cake draped in tarragon crème anglaise and raspberry coulis. // 140 2nd Street, Ste. 100 (Petaluma), crocodilepetaluma.com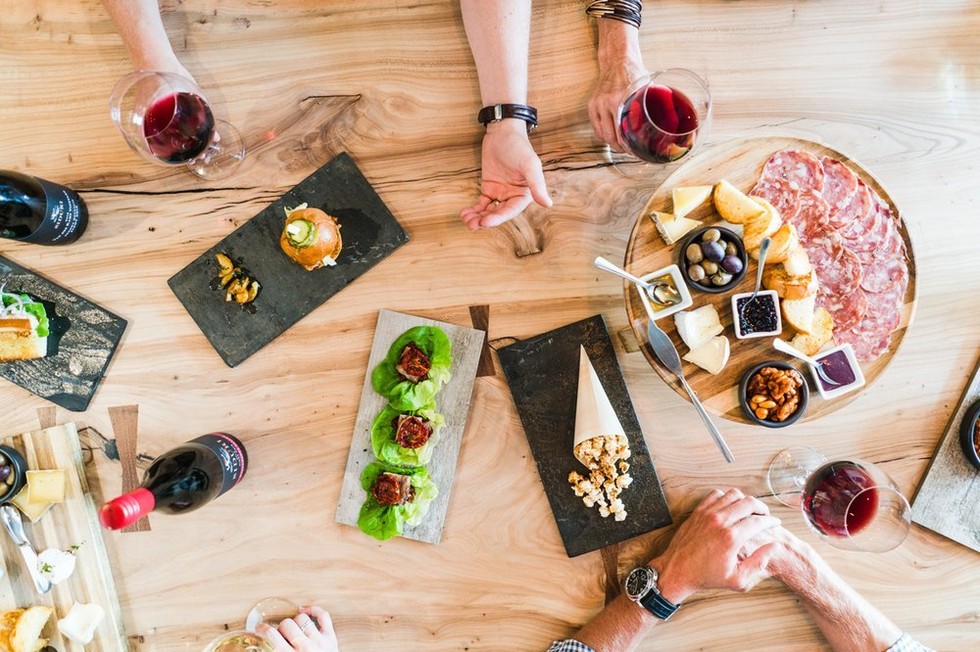 (Courtesy of Siduri)
Siduri Wine Lounge
This farmhouse-style spot offers regionally inspired, eclectic bites to go with its wines by the glass or bottle, including more than twenty Pinot Noirs. Relax amid 130-year-old brewery panels and an old-growth redwood tasting bar, listen to vinyl records on the retro turntable, and even enjoy a draft beer after you work your way though the vino. Don't miss the bowl of candy cap mushroom kettle corn, plus a plate of braised and fried alligator dunked in remoulade with grilled lemons. // 241 Healdsburg Avenue (Healdsburg), siduri.com
DON'T MISS A BAY AREA BEAT! SUBSCRIBE TO OUR NEWSLETTER.