By
Whether you're counting calories or burdened by food allergies, these innovative new devices will forever change how you approach your next meal.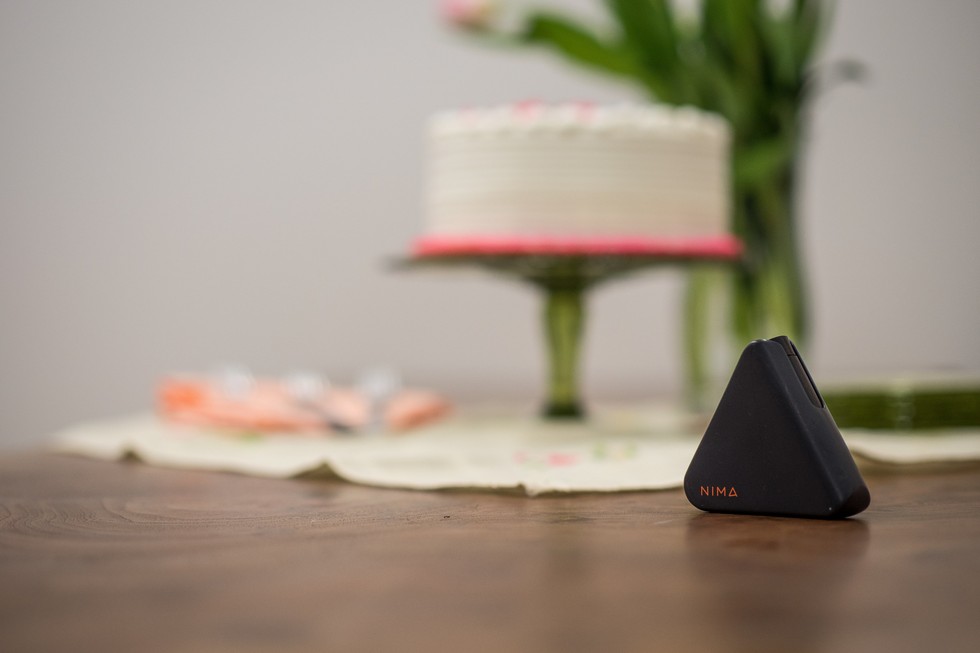 Founders Shireen Taleghani Yates and Scott Sundvor both struggled with food allergies for over eight years before deciding to build a technology that would help them and millions of people like them. The answer: Nima Sensor, a portable allergen sensor created by 6Sensorlabs, that helps people with allergies detect toxins in their dishes. At the moment, the sensor exclusively detects gluten, but will soon be able to detect dairy, eggs, and peanuts as well. To use, you simply add a food sample to the pocket-sized test pod and in two minutes the sensor will display if there is any trace of gluten in your dish. Viola! // nemasensor.com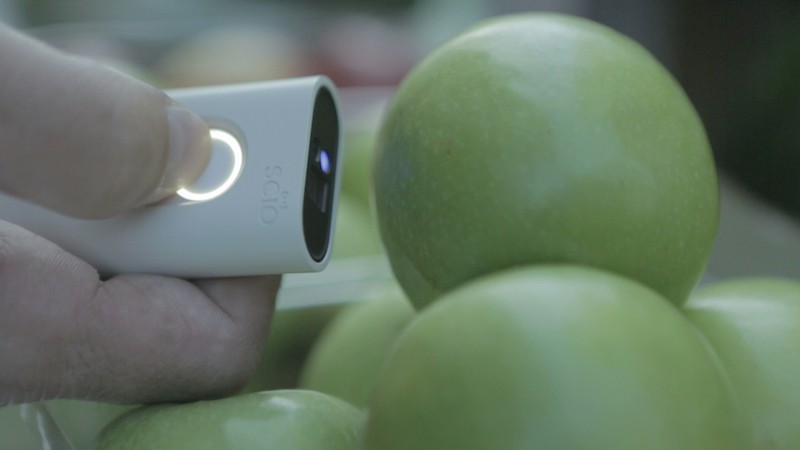 No more counting calories at the table, Scio can discreetly tell you the amount of sugar in a peach, how much fat there is in a salad dressing, or if the extra virgin olive oil you use everyday contains any toxins. The incredible pocket-sized device uses a light source to illuminates the sample food and an optical sensor, called a spectrometer, to collect the light reflected from the sample. The spectrometer then breaks down the light into a spectrum, which includes all the information required to detect chemicals in your food. Crazy, right? // consumerphysics.com/myscio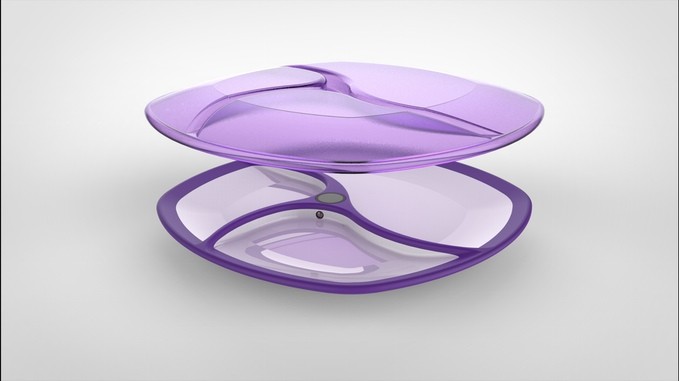 Nip overeating in the bud with a plate that can detect how many calories you're consuming in real-time. Smart Plate has embedded sensors able to capture the weight of the food, as well as cameras to determine exactly what you're eating. The plate then connects to The Smart Plate app to reveal the nutritional information of the meal. It can even tell you if you're chewing too fast! // getsmartplate.com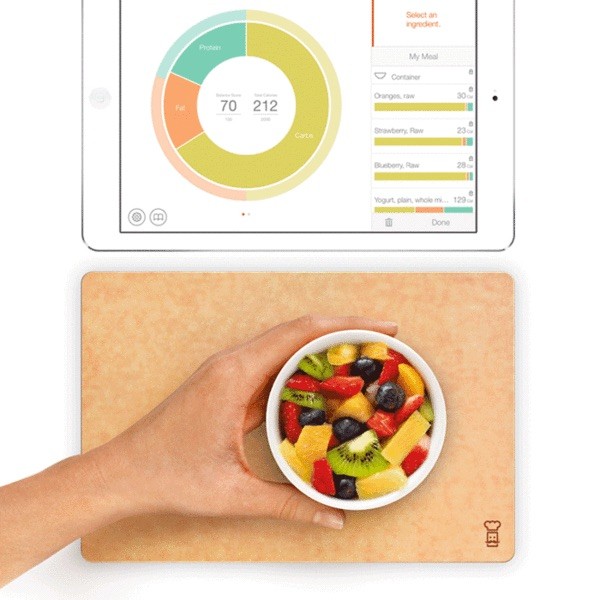 Prep Pad is a digital scale launched by The Orange Chef, a start up focused on connected devices for the kitchen. The scale works with smartphones and iPad, and displays a food's weight as well as nutritional information in real-time. Let's say you're planning a salad for dinner, place the container on the scale and then start adding greens. The scale syncs with the app to give you the exact amount of carbohydrates, proteins, and fat in the dish: all showed in a cute visual pie chart. // theorangechef.com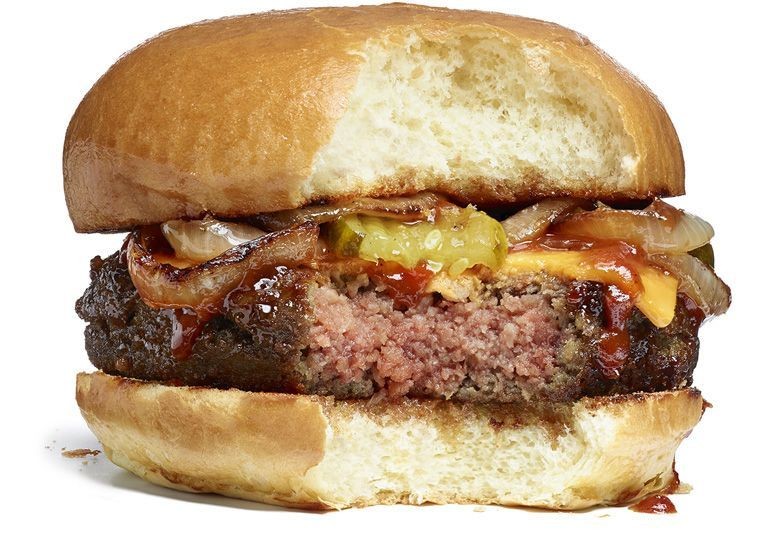 Stanford biochemistry professor Patrick Brown is leading a team of researchers and experts to create the first plant-based hamburger. Not your ordinary Garden Burger, Impossible Burger will be the first product of its kind to taste like real meat, while containing all the nutrients you would normally get from beef without the hormones or antibiotics. Brown's other project, Kite Hills, teams up with former instructor at Le Cordon Bleu Monte Casino, and Tal Ronnen, chef-owner of vegan restaurant Crossroads Kitchen in Los Angeles, to create dairy-free, plant-based cheese to melt onto that perfect patty.  // impossiblefoods.com, kitehill.com
DON'T MISS A BAY AREA BEAT! SUBSCRIBE TO OUR NEWSLETTER.