By
Sonoma County may be the heart of Wine Country, but the climate is also ripe for producing luscious apples. The warm rolling hills and cool coastal fog can cause large variations between daytime and night temperatures, which, combined with the soil, create the perfect terroir for apple-growing. While many of the orchards that once dotted the West County landscape have been squeezed out by big-money wineries, a handful of small-scale companies are making their mark and ushering in a new era of craft cider. Here are five fantastic cider companies to seek out as the weather cools off and the fog rolls in.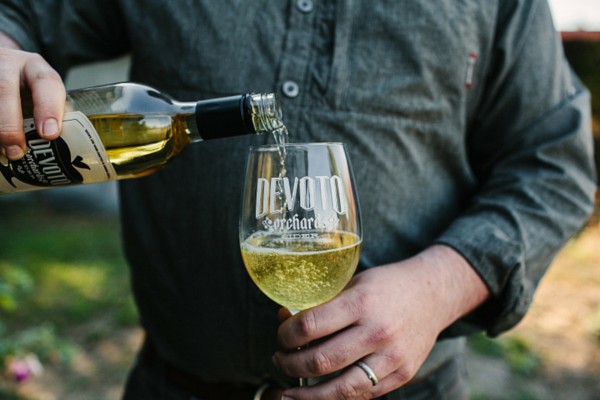 (Photo courtesy of Devoto Cider)
Back in the '70s, Stan and Susan Devoto left Berkeley to plant heirloom apples, as well as flowers and micro-greens, on a family farm in Sebastopol. Daughter Jolie and her husband Hunter decided to start making farmstead cider from the family apples in 2012, and the rest is history. Two years later, they launched Golden State Cider, a sister company that produces quality, rolling batches of cider in cans and kegs. It's quite a change in direction from the Devoto Estate Brand, which markets cider such as Cidre Noir like fine wine, complete with suggested local cheese pairings (Cowgirl Creamery's Mt. Tam and Gypsy Cheese's Gypsy Rose, if you were curious). However, both companies are united under the Golden State d.b.a., and the Devoto family still meticulously manages over a hundred varieties of apples on the heritage farm. Their lot includes traditional cider and hybrid dessert varieties, as well as heirloom apples like Sebastopol's famous Gravenstein.  // Find Devoto Cider near you or at devotocider.com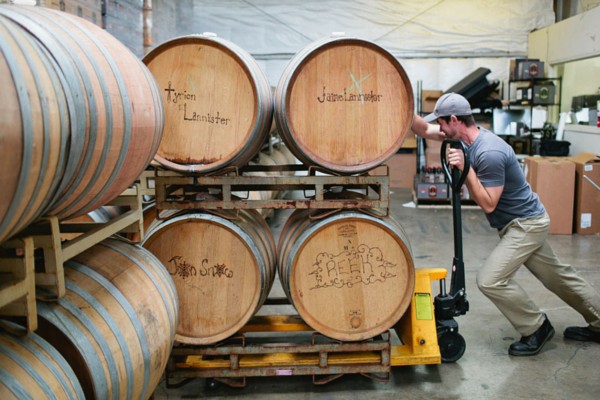 (Photo by Gretchen Gause, courtesy of Sonoma Cider) 
Healdsburg's Sonoma Cider has the aesthetic of a craft brewery, with regularly rotating releases and innovative flavors that explore the limits of hard cider. The company, founded by father-son team David and Robert Cordtz, sources organic fruit locally as well as from the Pacific Northwest, then single strains the fruit to produce bright flavors. Their core series includes apple, pear and bourbon ciders, and they also release Limited Run and Cider Maker Reserve series, the latter of which come wrapped in paper and signed by the cider master himself. In November, two new limited editions will be released: "Dry Fuji," from the Cider Maker Reserve Line, and the absinthe-flavored "The Pulley," a Limited Run cider. // You can find Sonoma Cider at these retailers or at sonomacider.com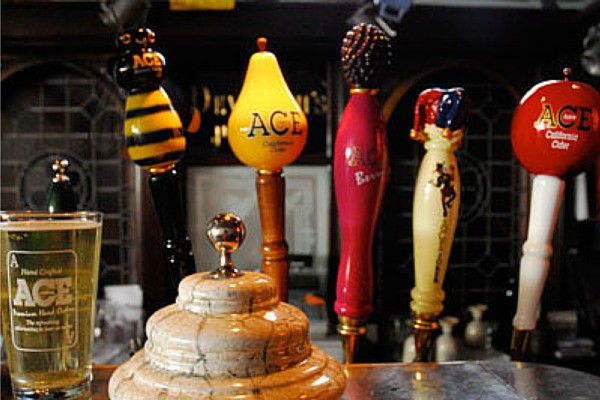 (Photo courtesy of Ace Cider)
Ace
Established in 1993, Ace has been credited with helping pioneer the hard cider movement in the U.S. Although they've been around for years, they continuously push the boundaries, with flavors ranging from pumpkin to pineapple (they believe their pineapple cider, a fermented apple base with pineapple juice, may be the first in the world). Like all cider, theirs is gluten free and has less calories than beer or wine. Ace Cider is available in many markets, but you can up your game by visiting them in Sebastopol. The original Ace-in-the-Hole Pub is sadly no more, but they still host cider tastings at their current facility. Once you get past the industrial entrance, Ace has a quaint atmosphere, perfect for an afternoon cider.  // 2064 Gravenstein Highway North (Hwy 116), Building #4, Sebastopol, Fridays 2-5pm. Ace Cider is available in stores as well as at acecider.com
(Photo courtesy of Tilted Shed Cider)
What began as a self-proclaimed "hobby gone wild" has since turned into small-scale cider making at its best. The husband-wife duo Scott Heath and Ellen Cavalli cultivate cider apples (as opposed to those grown to eat) on a two-acre orchard before harvesting, hand-sorting, washing, grinding, and pressing up to 24 different varieties. The simplicity of the process belies their experience: the couple studied and experimented for years before purchasing their five-and-a-half-acre farm in apple heaven, a.k.a. Sebastopol. There actually is a tilted shed on the farm, although visits are limited to their tasting room in Windsor.  // Tasting room open most Saturdays 11am-4pm, 7761 Bell Road, Windsor. Tilted Shed Cider also retails at these stores and at tiltedshed.com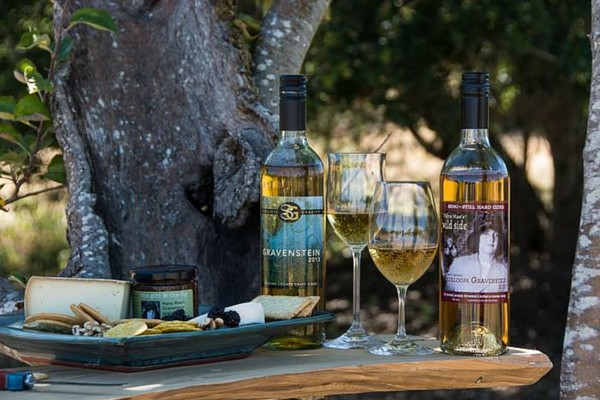 (Photo courtesy of Specific Gravity Cider)
Specific Gravity Cider is devoted not only to quality but also to sustainability. The founders—dedicated apple grower Paul Kolling (of the award-winning Nana Mae's Organics), winemaker-cum-cidermaker Alison Schneider, and seasoned operations manager Steve Howard—teamed up in hopes of crafting a delicious beverage that also supports local ecology and food systems. They succeeded, creating a collection of ciders made only from certified-organic apples that are dry-farmed (a technique that doesn't use irrigation, relying only on natural rain and fog for moisture) and hand-picked on small family orchards. They literally collect their apples from a handful of backyard plots scattered throughout Sonoma County, ranging in size from a half-acre to a full-sized orchard. // Specific Gravity Cider is available at these markets and at specificgravitycider.com
DON'T MISS A BAY AREA BEAT! SUBSCRIBE TO OUR NEWSLETTER.