By
Think Wine Country is all tasting rooms and vineyards? Think again. Sure, there is plenty of grape juice for the anti-teetotalers among us. But you'll also find incredible hiking and biking, world-class cuisine, mineral spring spas, and backwoods towns with friendly locals who produce as mean a zinfandel as their Napa neighbors. 
Ready to get going? Here are the 50 things to do in Wine Country before you die:
1. Visit a few Champagneries en route to Mendocino (Anderson Valley)
2. Tidepool below Bodega Head then grab a cup of chowder from Spud Point Crab Company (Bodega Bay)
3. Devour a corn pancakes or black pudding with maple-glazed apples while gazing in awe at the clever design at The Thomas' 100-year old property (Napa)
4. Swim in the heated mineral pool after a relaxing mud bath and massage at Indian Springs (Calistoga)
5. Browse vintage shops like Aubergine Vintage Emporium & Cafe then booze at Hopmonk Tavern before taking your chances at a wild party at Claypool Cellars (Sebastopol)
6. Try the fennel pollen chocolate that's made right before your eyes at Kollar Chocolates (Yountville)
7. Rent a boat for the day on Lake Sonoma (bring at least three people and you can waterski!) (Geyserville)
8. Go to one of the outdoor concerts at Robert Mondavi (Napa)
9. Stop at Wild Flour Bread for sticky bun bread then zipline through the redwoods at Sonoma Canopy Tours (Occidental)
10. Eat the Chef's Tasting Menu at French Laundry (Yountville)
11. Take a bike tour with Velo Vino and then relax with wine in their courtyard afterward (Napa)
12. Taste, play bocce ball, swim then eat a Sofia pizza from Rustic at Francis Ford Coppola Winery (Geyserville)
13. Catch a show at the Uptown Theatre then enjoy wine and swine at Bounty Hunter Wine Bar where flights are paired with BBQ (Napa)
14. Ride your two-wheels 100-miles with Levi Leipheimer and his pro cycling buddies in the annual Levi's Granfondo (Santa Rosa)
15. Go behind the scenes and blend your own wine while learning about the Bordeaux-style of winemaking at Dry Creek Vineyard (Healdsburg)
16. Hike Armstrong Woods then sip champagne at Korbel (Guerneville)
17. Attend a Wine Road event where inexpensive tickets grant you access to dozens of wineries (Healdsburg)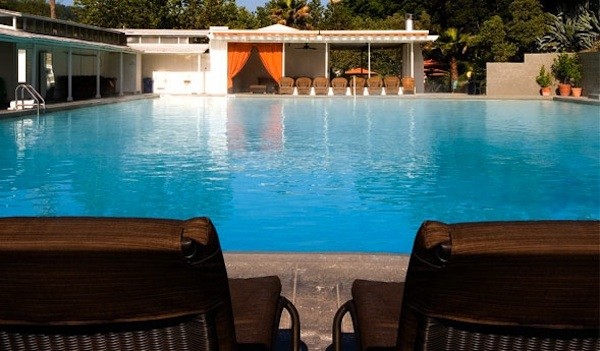 Photo courtesy of GetMeOutOfLA
18. Bring a group of friends for a winery grape stomp and harvest party (Wine Country)
19. BYOW and enjoy live music and dancing at Tuesdays in the Plaza while indulging in food from local merchants like pulled pork sandwiches to deep-fried Oreos (Healdsburg)
20. Visit the hidden enclave of art galleries in St. Helena (St. Helena)
21. Stay in Yountville and have lunch at Bouchon Bistro and dinner at Bottega. Shop at V Marketplace and we bring bikes to hit wineries close to town. (Yountville)
22. Start your day with a balloon ride and then have brunch at Auberge Du Soleil (Napa)
23. Indulge in a three-course food and wine pairing inside the Bubble Room at J Winery (Healdsburg)
24. Pick up a sandwich at Oakville Grocer and bring it to Peju where you can buy a bottle of wine and picnic in the gardens (Napa)
25. Wine taste in the Alexander Valley followed by lunch at Diavola Pizza then vintage shop-hop (Geyserville)
26. Take a wine tasting class at the CIA Graystone and test your new skills at nearby Chateau Montelena (Napa)
27. Canoe down the Russian River from Johnson's Beach (Guerneville)
28. Grab a morning bite at Dry Creek General store, travel along Westside Rd for really off-the-beaten path wineries, and end up at Hop Kiln for a picnic lunch next to their lake (Russian River)
29. Take your dog for a walk through Foothills Regional Park and keep your eyes peeled for wildlife (Windsor)
30. Drive the beautiful windy road up to Marston Family Vineyards, shop in downtown St. Helena Boutiques, walk to Spottswoode family winery, and wind down at Goose and Gander for killer drinks and dinner (St. Helena)
31. Add a little rock 'n' roll to your wine tasting experience when you go to the Back Stage at Cliff Lede Vineyards for a VIP tasting with limited library selections (Yountville)
32. Bike around downtown Sonoma then visit Ravenswood, where you can taste the amazing zinfandels only sold at the winery. Then feast on the duck sandwich at the Sonoma Sunflower Cafe (Sonoma)
33. Stay in downtown Healdsburg and walk to all the wineries in town, there are so many near the plaza, plus the shopping is fantastic. No designated driver needed (Healdsburg)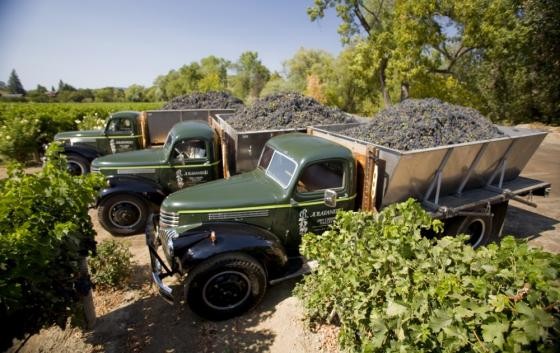 Photo courtesy of A. Rafanelli Winery
34. Try the Enoteca Food Experience at Signorello and then sit by their pool and enjoy the view (Napa)
35. Go off the beaten path for a private, intimate wine tasting in the hills of Windsor Oaks Vineyards (Windsor)
36. Have brunch at Graces Table, tour downtown Napa and Oxbow on foot, dine at Carpe Diem and sleep at the Andaz (Napa)
37. Visit the gardens at Ferrari Carano (Healdsburg)
38. Taste at Viader and Silverado Vineyards and see equally beautiful but opposite vistas of Napa Valley (Napa)
39. Channel your inner king or queen and attend the Halloween Pagan Ball or other event at the Castello Winery and eat in the Great Hall (Calistoga)
40. Hang with the ladies in heels and sip bubbles at Domaine Chandon (Yountville)
41. Book a private tasting at A. Rafanelli where the wine there is produced with all of the skins (you're not allowed to take more than one bottle home!) (Healdsburg)
42. Visit the many River Road wineries. End your journey at the beach in Jenner for a hike and picnic in the black sand (Guerneville)
43. Bring the pup to Landmark Vineyards where you can see a free concert or take a carriage ride through the vineyard (Sonoma)
44. Go for tastings at Schoolhouse Vineyards, Pride Vineyards and Fisher Vineyards - close together and all on the same road but covering three different towns (St. Helena, Sonoma and Santa Rosa)
45. Do Pigs & Pinot at Hotel Healdsburg with Top Chef hosts (Healdsburg)
46. Paddle down on a River's Edge kayak or canoe trip then picnic at Stryker Sonoma where the floor-to-ceiling glass overlooks the vineyards (Geyserville)
47. Have dinner at Morimoto, see a performance at the Opera House and then go to John Anthony or 1313 for a nightcap (Napa)
48. Spend a laid back afternoon sipping at Saddleback Vineyards (Oakville)
49. Play disc golf at Anderson Valley Brewing Company, then pick up sweets and coffee at Paysanne before heading to Roederer for champs (Boonville)
50. Get married (Wine Country)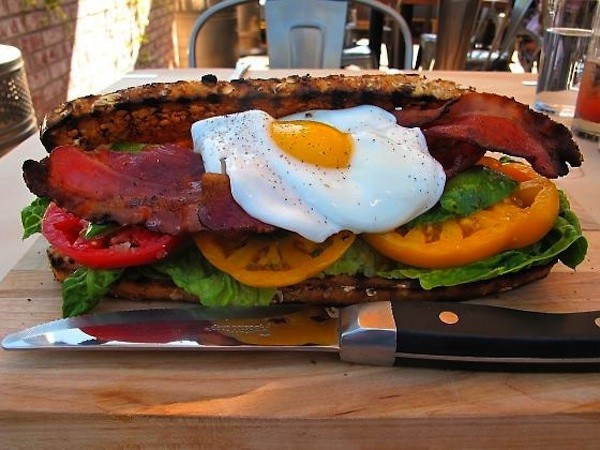 Photo courtesy of tablehopper.com
DON'T MISS A BAY AREA BEAT! SUBSCRIBE TO OUR NEWSLETTER.