By
Summer in the Bay Area has a little bit of everything, which means a chance to express oneself in an "everyday is a costume party" sort of style: wine walks, music festivals, work parties, weekend getaways, and everything in between. When you need to fill in your wardrobe gaps, head to these two new spots in the 650 for a change of scenery.
This year, Burlingame became home to Seams, a boutique that is about fashion and jewelry—think basics and beyond from brands like Hudson Jeans, Free People, J Brand, Lauren Moffat, and Patterson J. Kincaid. Seams started its retail life in 2009 as a shop on Union Street in San Francisco's Cow Hollow district before moving south. The store has gifty products that skew toward shabby chic, without being too precious. It is run by fashion insider and Bay Area native Stephanie Stokes, who has a degree from FIDM (Los Angeles). She used to do PR for Hudson Jeans before deciding to venture into the world of retail. With business partner Claire Holt, Stokes regularly hosts a nighttime happy hour every last Thursday of the month (that's this Thursday!), with saucy, complimentary beverages and 15% off on everything except baubles and jewelry. 1114 Burlingame Avenue, Burlingame.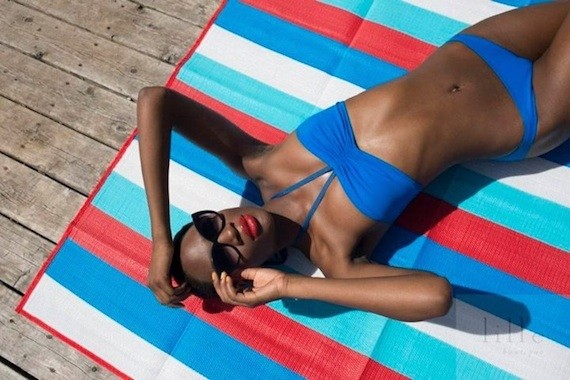 Photo Credit: Lille Boutique and Lisa Warninger

Warmer weather and the urge to travel makes finding a beyond-flattering swimsuit priority Number One. And we all know it's no fun to have to constantly tug at one's suit to make sure everything is still properly covered. Luckily, Malia Mills does the trick. Mills is a native of Hawaii whose chain of boutiques have colorful and stylish one-pieces, bikinis, and related supplies for a beachy adventures. The designer was one of the first to realize that a size ten top does not necessarily go with a size ten bikini bottom. Swim tops here are engineered to flatter specific bra sizes from 30AA to 38DD; one-pieces take into consideration the lady's bra size, pant size and height. If the suit fits….271 State Street, Los Altos.

Follow @mladdfood
DON'T MISS A BAY AREA BEAT! SUBSCRIBE TO OUR NEWSLETTER.