We here at 7x7 are very excited to get the ball rolling on our newest product, a Wedding Sourcebook for the Bay Area. We'll be publishing it this January (after all you crazy kids get engaged over the holidays), and are still looking for fabulous Bay Area weddings to feature in the guide.
As we lead up to the publication of our guide, we've decided to publish weekly blog posts on all things Bay Area weddings. We'll be writing on the elegant to rustic, modern to traditional: Wedding tips and resources that reflect the style of the Bay Area.
Last week we looked at a great wedding held at Golden Gate Fields and Hotel Vitale, and this week, we talk wedding hats.
Two facts drove Melissa Bolin into the millinery business: She grew up in a family of boys, causing her to seek out girly-girl activities, and she held a less-than-glamorous job at Goldman Sachs.

"I have two brothers, and my Mom and I loved lady-like activities like hat shopping and going to tea," she says. "And, after working at Goldman Sachs, I realized that that kind of job was not for me at all."

She retreated to Fashion Institute of Design & Merchandising where she earned her degree and got turned on to the seemingly ancient art of millinery. Today, she creates fantastic head candy under the auspices of Kitty Andrews Millinery (Kitty is her nickname, and Andrews is her business partner's name), the business she runs out of her Sunset District home. These days, her hats are available at Haute Bride and women-to-be wed are seeking her out for her fantastic, confection-like headpieces, forgoing veils all together.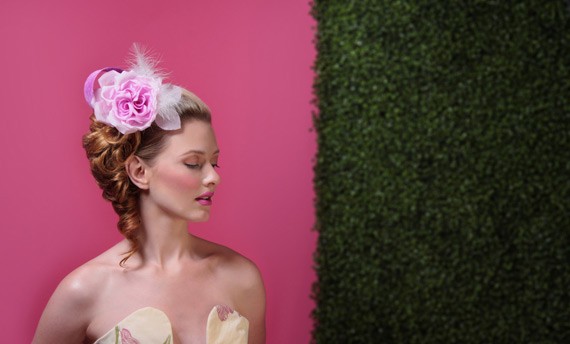 "The women who get married wearing hats may not be bold, but they definitely don't mind being noticed," she says. "Hats for weddings are back in a big way, because of fashion and because of Mad Men."