Nothing pairs with wine like food, and Napa Valley has no shortage of farm-fresh, creative cuisines. Join the locals and winemakers at these prime tables, most within walking distance to Napa's world-famous vines.
Carpe Diem
Carpe Diem, located in downtown Napa, is a wine bar-restaurant that showcases chef Scott Kendall's take on classic comfort food and has an extensive wine and beer program that focuses on small and unique producers, both locally and from around the world. Come into Carpe Diem, eat, drink, and be merry, and experience the casual comforts Napa has to offer. Happy hour is every day, 4–6 p.m.

Open Sunday–Thursday 4–10 p.m., Friday–Saturday 4–11 p.m. 1001 Second St., Napa 707-292-4676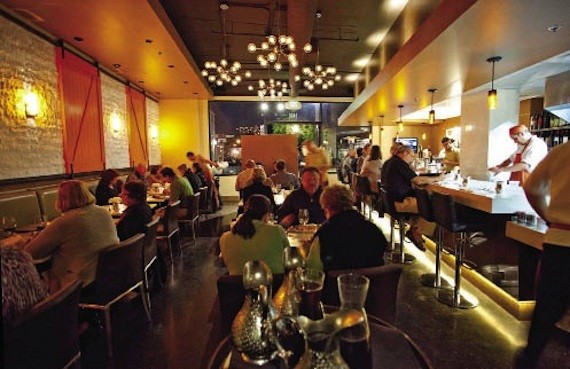 Tarla Grill
Tarla Grill, situated in downtown Napa, offers a straightforward yet sophisticated menu of Mediterranean, Greek, and Turkish fusion cuisine. Whether you are looking to enjoy some cocktails and mezes at the bar during happy hour, catch the latest sports game, or enjoy a brunch, lunch, or dinner at one of their intimate tables, Tarla Grill is sure to satisfy even those with the most discernible of palates. Allow them to share this dining and cultural experience with you in a refreshing change of cuisine that will shake up your taste buds.

Open Monday–Thursday, 11 a.m.–10 p.m., Friday 11 a.m.–11 p.m., Saturday 10 a.m.–11 p.m., Sunday 10 a.m.–10 p.m. 1480 First St., Napa, 707-255-5599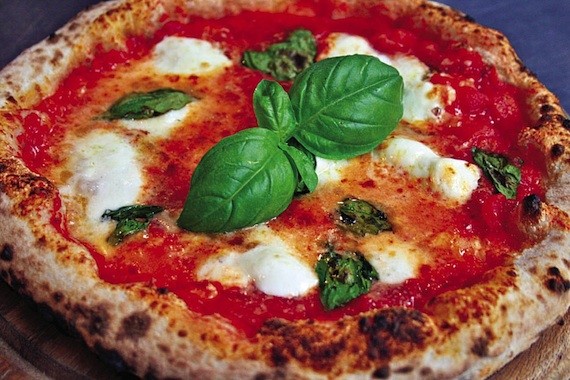 Ca' Momi Enoteca
Ca' Momi Enoteca specializes in Verace Pizza Napoletana-certified pizza Napoletana. All menu items are based on traditional Italian recipes and are made from the highest-quality organic ingredients that are sourced locally or imported from Italy. Our Napa Valley and California wines are available, as well as wines carefully selected from small artisanal producers in Italy. The restaurant is open daily and serves breakfast, lunch, and dinner. Indoor and outdoor seating options are available. Reservations are recommended.

610 First St., Napa, 707-257-4992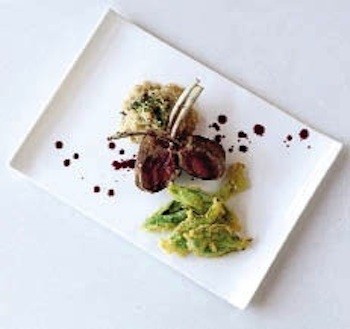 Eiko's
Eiko's delivers imaginative twists on traditional Japanese cuisine. Our vision combines modern and authentic Japanese cuisine, and executive chef Jake Rand creates a selection of innovative dishes influenced and inspired by Napa Valley's local culture. We use only the freshest ingredients, including sustainable seafood and fresh produce delivered daily from hand-chosen, local purveyors. Eiko's also offers Napa's swankiest social hour–
Monday through Friday, 4 p.m. to 6 p.m.–at the chic and welcoming lounge and patio fire pits.

Open Monday–Friday, 11:30 a.m.–2:30 p.m., Sunday–Thursday 5–9 p.m., Friday–Saturday 5 p.m.–1 a.m. 1385 Napa Town Center, Napa, 707-501-4444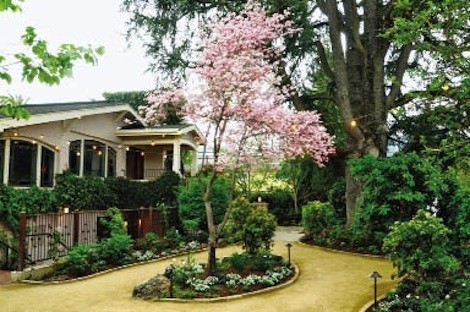 Goose & Gander
Goose & Gander, located in Walter Martini's famous 1920 bungalow and property, is a festive Wine Country public house, a gathering place for locals and visitors to come eat, drink, and have a great time. The rustic American, seasonally driven menu and retro-fresh libations celebrate Napa Valley's abundant bounty in the casual but elegant pub-like dining room, the cherished basement bar, and the beautiful garden and outdoor patio. Additionally, Goose & Gander provides the perfect setting for special events— from 10 to 150 guests.

1245 Spring St., St. Helena, 707-967-8779, info@goosegander.com, facebook.com/goosegandernapa, @GooseGanderNapa
The complete Napa Guide was published in 7x7's November issue. Click here to subscribe.