Celebrate California's best wines and food pairings.
The JCB Tasting Room & Wine Bar on the Healdsburg square offers the the JCB collection of rare, numbered-edition wines crafted by Jean-Charles Boisset. The tasting experience unites the worlds of wine and fashion in a luxurious wine experience that illuminates and then transcends terroir, reaching beyond the traditional confines of wine to embody style and sophistication. The JCB bubbles include two sparkling wines from Burgundy, France, the birthplace of Pinot Noir & Chardonnay. Enjoy No. 21 Brut – it's radiant, mysterious and luminous – or No. 69 Brut Rosé – flamboyant, vibrant and sensual!
TASTING ROOM HOURS
SUN - SAT 10:30 AM - 5:30 PM
, for Tasting Flights and Bottle Purchases.
WINE BAR HOURS
FRI – SAT 5:30 – 9:00 PM
For Wines by the Glass.

JCB Tasting Room & Wine Bar, 320 CENTER ST. HEALDSBURG, CA 95448, 707-473-9707, tastingroom@jcbwines.com

Located just outside Sebastopol, family-owned and run, Freeman Vineyard & Winery is dedicated to handcrafting world-class wines embodying the Russian River Valley and Sonoma Coast's elusive charm and character.
"Drink it alone, chill it slightly, or even drink it with chicken or fish. This is the kind of Pinot that's going to be good no matter what."–7x7.com
We invite 7x7 readers to taste with us in our caves over the holiday. Book an appointment today.
(415) 847-1077, Open by appt. only, 7 days/week. For complimentary ground shipping on cases, please mention this ad.

Alexander's Crown
Rod Strong originally planted block 1 of Alexander's Crown in 1971 and coined it the "jewel of the crown" when he released the initial stunning vintage in 1974, making it Sonoma County's first vineyard designated cabernet sauvignon. Now, the 2008 vintage, from newly planted vines, harkens back to the revelation of the 1974 vintage off that same block, the soul of one of California's most famous and historic cabernet vineyards.
Rodney Strong Vineyards, Open daily 10:00 am to 5:00 pm, 11455 Old Redwood Highway, Healdsburg, CA, 800-678-4763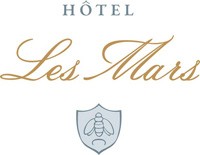 Chef Shari's Chicken 
Fiorentina
Serves 4
Ingredients:
4 boneless, skinless chicken breast, 6 oz each
3 eggs
1 cup of flour for dredging
¼ cup olive oil
¼ stick of butter
¼ cup white wine
½ cup cream
2 tea spoons lemon juice
½ tea spoon chopped garlic
2 tea spoons chopped onion
2 table spoons capers
2 table spoons sun dried tomatoes (chopped fine to same size as capers)
2 tea spoons of chopped fresh parsley
*1 1/2 LB of fresh spinach
*¾ LB roasted fingerling potato
Salt and pepper to taste
Method:
Butterfly the chicken in half and place them between 2 oiled plastic wrap with a little room for each to expand. Pound it gently till chicken breasts are equal in thickness. Set aside.
Season the flour with salt and pepper. Beat the eggs well in a large pan. Add the oil and the butter in a sauté pan and heat.
Dredge the chicken in the seasoned flour, dust off, dip in the egg wash and place in to the sauté pan. Brown the chicken lightly, and place on a paper towel. Drain the excessive oil but leave a little oil for the sauce. Return the pan to heat, add onion and garlic and sauté very lightly. Add chicken, capers and sun dried tomatoes. Deglaze with white wine, add cream and lemon juice. Cook the chicken in the sauce for 2 to 3 minutes till it is done. (Temperature reaches 165F), then remove from the heat. Place the chicken on the serving plate, assemble the sauté *spinach, and *roasted fingerling. Return the sauté pan to heat, and add the chopped parsley when the sauce is reduced a little. Remove and spoon over the chicken uniformly and serve.
*To sauté the spinach place a large pan on the stove and add 2 table spoon of olive oil. Add the spinach and turn the heat on, mix the spinach and once the spinach is cooked (forest green colored) add a little chopped garlic, salt and pepper. Sauté few more second and serve warm
*To roast the fingerling potatoes, cut the potatoes in half, long way. Wash them good and dry. Drizzle with olive oil, salt and pepper and place them on sheet pan roast at 350 for 30 to 40 minutes or till they are cooked and tender.