Celebrate the season with California's best wines and food pairings.
KAMEN's 2008 ESTATE CABERNET SAUVIGNON
Ripe Fruit. Low Yields. High Quality. Terroir driven, low production Cabernet Sauvignon organically and biodynamically grown in the Southern Mayacamas Mountains. Our 2008 Cabernet is lush, full-bodied & elegant making it the perfect 
companion to an array of savory holiday dishes.
We invite 7x7 readers to join us for a complimentary tasting. Mention 7x7 when scheduling your visit.
21692 8th Street East, Suite 300, Sonoma, CA 95476, 707-933-1700, open for tastings by appointment.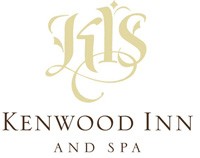 Cornish Game Hens with Black Current Wild Rice Stuffing and Savory Chocolate Sauce, Serves 4
3 TBL butter
2 TBL chopped onion
3 TBL Dried Black Currents
1 Tsp chopped sage
1/3 cup Uncooked Wild Rice
1 cup water
½ tsp salt
2 Cornish Game hens
¼ cup melted butter
Savory Chocolate Sauce (see recipe below)
Melt 3 TBL butter in a saucepan over medium heat. Stir in the onion, Currents, sage, and uncooked rice. Saute 5 to 10 minutes. Mix in water and salt. Bring to a boil. Reduce heat, cover and cook 45 minutes until rice is tender and easily fluffed with a fork.
Preheat oven to 400 degrees. Season the Cornish game hen inside and out with salt, and stuff with the wild rice mixture. Place the hens breast side up on a rack in a baking pan. Brush with the ¼ cup melted butter.
Cover the baking pan and cook the hens 30 minutes in the preheated oven. Uncover, and continue cooking 1 hour, or until the hens are no longer pink and the juices run clear.
Place the cooked hens on a serving platter and drizzle the Savory chocolate sauce on the hens and around the plate.
ENJOY!
Savory Chocolate Sauce
1 T Olive Oil
1 T Bacon Fat
¼ cup diced onion
¼ cup diced celery
¼ cup diced red bell peppers
3 cloves garlic, minced
4 leaves sage chopped
1 T tomato paste
Saute the above ingredients in a sauce pot until vegetables are tender. Then deglaze the pan with:
2 cups red wine
1 cup white wine
Then add:
1 cup red grapes
1 cup chicken stock
Simmer sauce. Reduce sauce by half or to desired consistency. Strain sauce then add:
2 oz grated Brix extra dark chocolate
Salt and pepper to taste