This is our weekly guest-blog post from the moms behind Red Tricycle, a site that focuses on the "lighter side" of parenting. Every week, they'll be bringing us their picks of stuff to do around the Bay Area with kids. Read the full article here.
Autumn in the Bay means pleasantly warm weather – a great time to be outdoors with the kids. Hiking during this season is typically less crowded, making for a serene hike, with the kids' excited squeals being the loudest sounds on the trail. There are many great places for exploring this time of year, with the following parks and trails having their own special reasons to draw the family.
EAST BAY

Mitchell Canyon
Take the kids out to see the big spiders. In the fall, Mount Diablo is one of the top places to catch the tarantulas out and about during their mating season. Mitchell Canyon in Mount Diablo offers an easy hike from the staging area to Deer Flat and back. Read more...
Sycamore Grove
Livermore's Sycamore Grove is home to one of the largest sycamore groves in the state. The park makes for a leisurely autumn walk on flat terrain. Read more...
MARIN

Tomales Point
The grazing tule elk and refreshing seabreezes give autumn new meaning at this Point Reyes destination. Quiet most of the year, Tomales Point is popular with hikers in the fall, when the weather is mild and the elk are out in droves amid clusters of cypress trees. Read more...
King Mountain Loop Trail
Loop nearly two miles around the crown of King Mountain at this easy-as-pie excursion. Native plants and quiet oak-bay forests make this trail an autumn gem. Read more...
SOUTH BAY

Castle Rock State Park
Majestic coast redwoods, lush Douglas-firs, and wild forests of madrone make the trails at this South Bay park come alive with beautiful nooks and crannies, including those filled with the intricate sandstone rock formations that inspired the park's name. Read more...
Henry W. Coe State Park
Mild weather and thin crowds attract autumn hikers to the deep canyons and tall ridges of Henry Coe State Park. While the trails here are known for being steep, there are some easy walks as well, including the one-mile Ponderosa Trail by the Coe Monument. Read more...
SAN FRANCISCO

Lobos Creek Trail
This half-mile boardwalk is great for enjoying with the kids. Monterey pines, monkeyflowers, scattered dunes, and a forest of cypress make this restored Presidio trail enjoyable during all seasons. Read more...

McLaren Park
Seven miles of trails, including short, easy loops and hilly landscaped paths leading to a reservoir make for some of the best urban walks. Find autumn shade among the eucalyptus, pine, and cypress trees, or stroll leisurely by the grassy slopes flanked by coyote brush, fennel, and shrubs. Read more...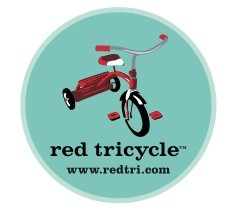 More from Red Tricycle this week:
Got Milk? Bay Area Farms Where Kids Can Milk Cows
15 Cool Halloween Activities for San Francisco Kids