Schuyler Sokolow couldn't decide if she wanted to go to a Christmas party. It was late, she was tired, and she was getting ready to leave San Francisco for New York City in a matter of weeks. Trying to psych herself up for the ordeal, Schuyler told her friend: "Come on, let's go! We'll meet our husbands there." It turned out she was half right.
The women walked into the party, and a man made a beeline for them. "Hey, my name is Hal," he said. When he went to get them drinks, Schuyler whispered to her friend: "He's adorable." Schuyler didn't know it then, but she'd just met the man who was about to change her travel plans.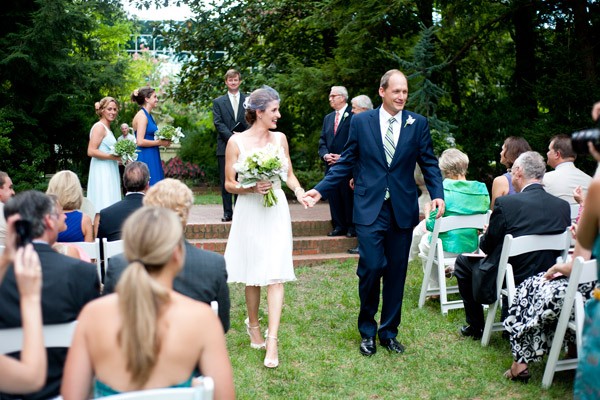 The love story of Schuyler (San Francisco editor for DailyCandy) and Hal Bailey (an AdSense Director at Google) is one of crazy luck, last-minute saves, and accelerated timing—but despite twists of fate, it has been almost simple. For example: After chatting at the party, they parted ways agreeing that they would meet up later in the evening, but Schuyler lost her phone and never received his texts. "I thought that that was going to be it, because we were leaving for our respective Christmas vacations," she says. "But I found my phone the next day and he sent me another text saying he enjoyed meeting me and hoped we could talk." He got his wish—they've spoken every day since then.
They knew they loved each other on the first date. "He was easy to talk to, there was never an awkward silence, and it wasn't forced," she says. And, a little more than a year later, the conversation came just as easily while standing on a hilltop in Spain. When he asked her to marry him, she quickly said "yes."
That was June 1, 2011. In a move that seems, by most bridal standards, impossible, they set the date for July 30, 2011. For some brides, it would be a stress-inducing planning nightmare. Schuyler, however, was pumped. "I was OK with the short engagement," she says. "I was ready when I said 'yes.' I had no questions, so there was really no reason to wait."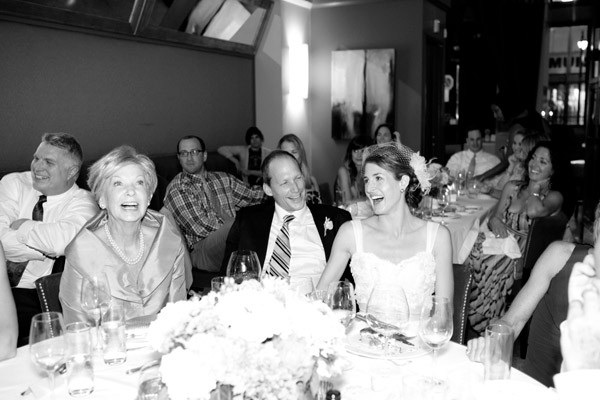 They planned a simple wedding with a vintage feel in Memphis, Tennessee—Hal's hometown. "We decided to get married outdoors at the Dixon Gallery & Gardens," Schuyler says.
Meanwhile, while reading a DailyCandy item, she discovered her dream dress made by a company called English Department in Portland, Oregon. But looking at the company's Etsy site, her heart sank when she read it would take twelve weeks to have a dress made. "My mom urged me to try anyway, so I emailed the designer and said I was getting married in four weeks and asked if they had the Oysters and Pearls dress," Schuyler says. "They had only one, and it was my size. It was perfect."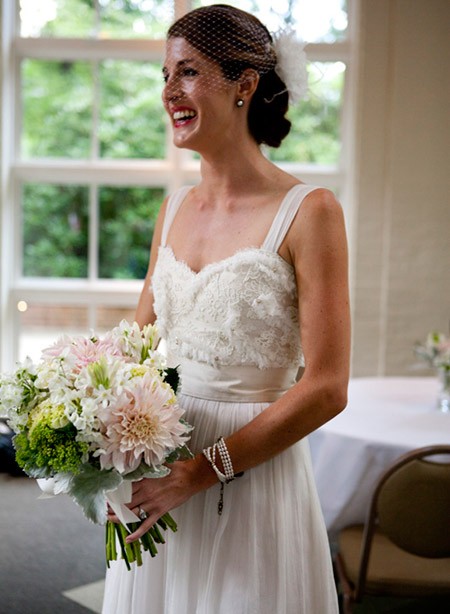 Schuyler wore the dress when her parents walked her down the aisle on a sweltering summer evening in Memphis. "It was a good thing the dress was short and that our programs were printed on hand fans," says Schuyler. "Summer heat in Memphis is no joke."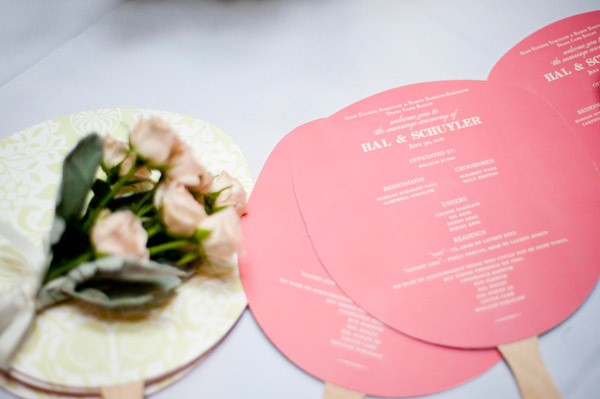 After a ceremony that featured readings from a Pablo Neruda sonnet (her idea) and U2's "One Love" lyrics (his), everyone headed to a reception at Felicia Suzanne's, a nearby restaurant. The meal was filled with traditional Southern food with a twist (such as BLT salad with fried green tomatoes). The couple could hear the fantastic band they hired playing in the background as they lingered over the food and savored family toasts that made them laugh and cry. "But we took so long over dinner, the band packed up and left," says Schuyler. "No one told me, and when I came out to the patio for our first dance, they were nowhere to be found."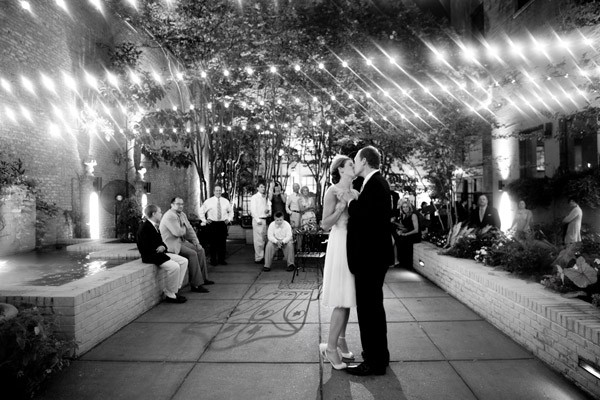 An iPod was produced and the couple danced to "One Love" and "Can't Help Falling In Love." And, after the guests lit sparklers and the bride tossed her bouquet, everyone decided to go to a nightclub for more music and dancing. That's when the couple got another surprise: the car they hired for their departure was a no-show. "Horse drawn carriages go past the restaurant, and before the wedding I had joked about hiring one for the event," says Schuyler. "When the car Hal hired didn't show up, we were stranded. Hal ran out and convinced a woman driving a carriage to take us to our hotel."

So, the bride and groom ended their big event by riding through the streets of Memphis in a white carriage, Cinderella-style. Despite a few bumps in the wedding road, it was just that easy.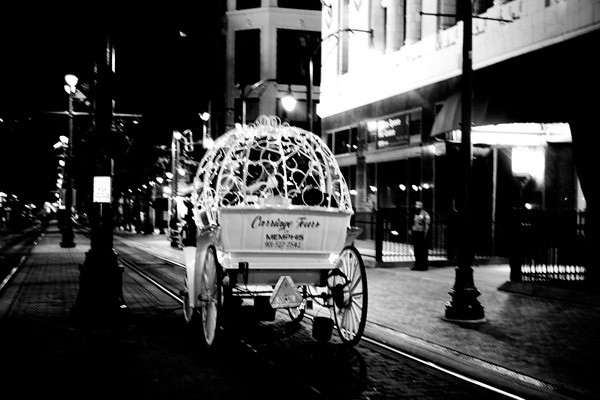 Venue: Dixon Gallery & Gardens
Dress: English Department
Hand fan programs: Hello!Lucky
Reception venue: Felicia Suzanne's
Photography: Jen Siska
Shoes: Calvin Klein
Dress & hair flower: Elizabeth Dye
Veil: Twigs & Honey
Flowers: Garden District
Jewelry: family heirlooms