With hundreds of wineries scattered throughout Northern California, I never cease to be surprised by how each features unique characteristics that make them stand out from one another. Whether it's the wine, winemaker, grapes, tasting room, vineyards, or location, they all have distinctions that make them different from one another. Medlock Ames in Healdsburg's Alexander Valley is no different. 
While typical visitors to Healdsburg and Medlock Ames are most interested in the tasting room, and for good reason, it's important to know about the vineyards and winery, which few have the chance to see.
The winery is located several miles outside of Healdsburg tucked in the hills of the Alexander Valley. Ethical and sustainable practices are being done throughout the wine and farming process at Medlock Ames. I first noticed this with the multiple solar stations, which power the winery. Beyond grapes, Medlock Ames also has gardens that include beets, tomatoes, blueberries, and numerous other fruits, vegetables, and herbs. These are for the employees, but also for food and drinks served at the bar and tasting room. Other sustainable practices include an emphasis on composting, so that the winery doesn't have to buy soil.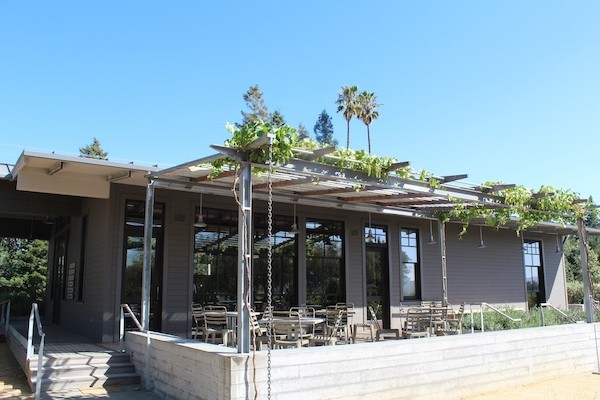 Unlike most wineries, the drinking experience can be an all day affair at Medlock Ames. Guests will find the tasting room located on Alexander Valley Road near Jimtown, in what is a Sonoma landmark that dates back over 100 years. The tasting room has a rustic, yet contemporary and open feel to it, allowing visitors to enjoy a bottle of wine inside at the long table or seating booths, or step outside to the outdoor patio.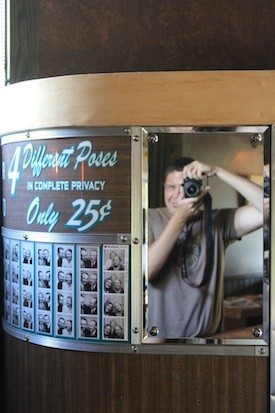 Traditional tastings include four samples, of which Cabernet Sauvignon and Sauvignon Blanc are considered two of the most popular among their seven different varietals. Visitors can schedule a seated food and wine pairing in advance on the website. The tasting room is open daily from 10 a.m. to 5 p.m.
Lastly there is Medlock Ames' Alexander Valley Bar, which is attached to the tasting room and opens when the tasting room closes. Visitors expecting a swanky wine bar will be in for a surprise when they step foot into the door and find it more along the lines of a prohibition-era saloon. Vintage knickknacks dot the walls and there is an old school photo booth in the corner. The bar serves Medlock Ames wine, beer, and cocktails, many of which are made with herbs from the winery's garden. Sunday nights during the summer features live music and food from local food trucks.