A Fresh Look at Old School San Francisco Restaurants That Welcome Kids
By
Part of the appeal of living in the San Francisco Bay Area is having the chance to visit timeless landmark spots oozing with stories you'd love to discover. Like seeing Dark Passage with Bogie and Bacall in the Presidio, the nostalgia for a bygone era envelopes you like the fog. Speakeasies and saloons aren't really the best places to frequent unless you like to bring your babies into bars, but here are some historic places to dine with your kids that they'll love just as much as you do.
Tadich Grill
Tadich Grill is the oldest restaurant in the state of California, which means they've been serving salty dog sailors and fortune seekers since 1849. This historic San Francisco landmark is sort of glam and sophisticated although servers are madly barking orders from both sides of the long wooden bar. You can perch on a tall stool bar side to enjoy the show or hide behind a curtained booth for the most delicious sourdough bread in the world. No kidding. I had grown seriously tired of sourdough bread until I bit into their crisp, sweet manna. The food is a little greasy, but still seafood perfection: try the sole meuniere or seafood cannelloni, and for the kids: bay shrimp cocktail and a Shirley Temple or Roy Rogers. They'll feel so grown up sipping their mocktail at the bar. If you're lucky, you might just see the San Francisco twins in their adorable matching hats.
Open Monday through Friday from 11:00 am – 9:30 pm and Saturday from 11:30 – 9:30 pm. 240 California Street, 415-391-1849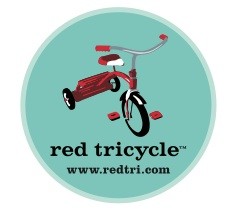 DON'T MISS A BAY AREA BEAT! SUBSCRIBE TO OUR NEWSLETTER.