A New Hawaiian and Hispanic Culinary Adventure at Taste on Ellis
By
Taste on Ellis, a new restaurant led by Executive Chef Peter Ochoa, has just opened in Union Square's Hotel Fusion.
Taste on Ellis blends Hawaiian and Hispanic flavors—inspired by chef Ochoa's upbringing—in unique dishes such as Ahi poke tostadas, Kalua pork sopes, and roasted baby root vegetables and fusion rolls.
Small plate ordering is encouraged and allows each member of a dinner party to try something new without the pressure of committing to a single item. And with a full breakfast menu, bar bites, and dinner menu, you'll never run out of new things to try.
Top off your meal with a signature cocktail—the tasty Just Give It a Chai is made from coconut fat washed Mt. Gay black barrel rum, becherovka, cedar bitters, Masala chai and topped with a charcoal cube—for a quick culinary trip to the Pacific Rim during dinner.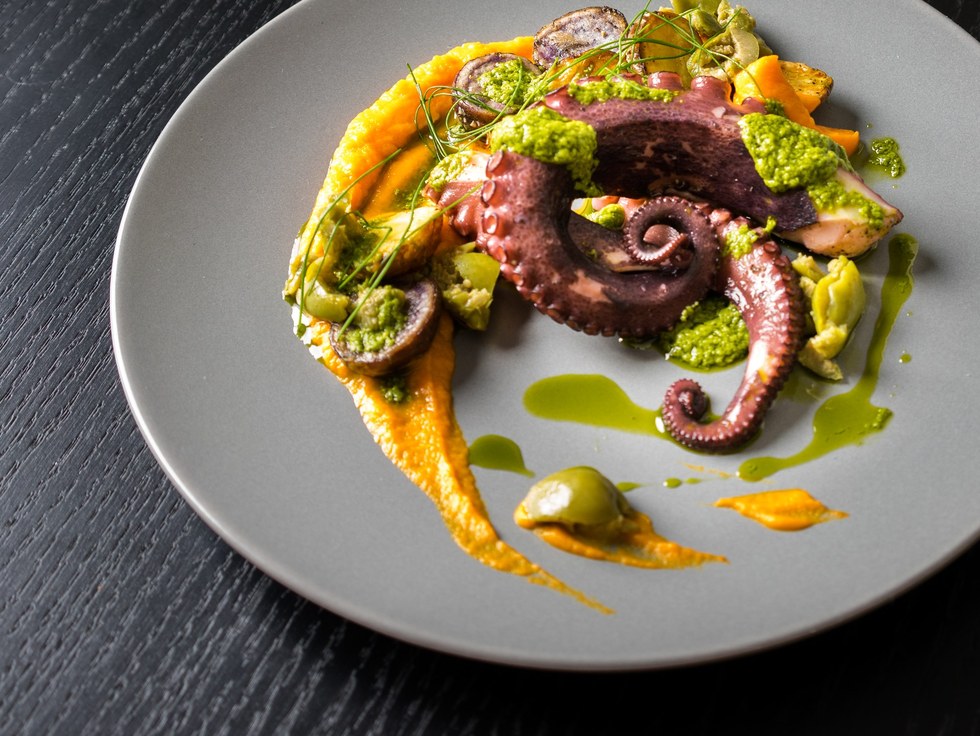 Sous vide Spanish octopus with roasted fingerling potatoes, arugula pesto and roasted carrot puree. (Courtesy of Taste on Ellis)
DON'T MISS A BAY AREA BEAT! SUBSCRIBE TO OUR NEWSLETTER.