The exhibition of CBS founder William S. Paley's art collection, now at the De Young Museum, is subtitled A Taste for Modernism – as opposed to the American Scene naturalism that Paley's contemporaries were generally going for in the 1930s.  

However, it might be more accurately titled "a taste for Post-Impressionism." Not to be nitpicky – Post Impressionism is, after all, generally included within the category of Modernism – but the works in this collection are not the headlong dives into flatness, abstraction and the absurd that we typically associate with the grander category.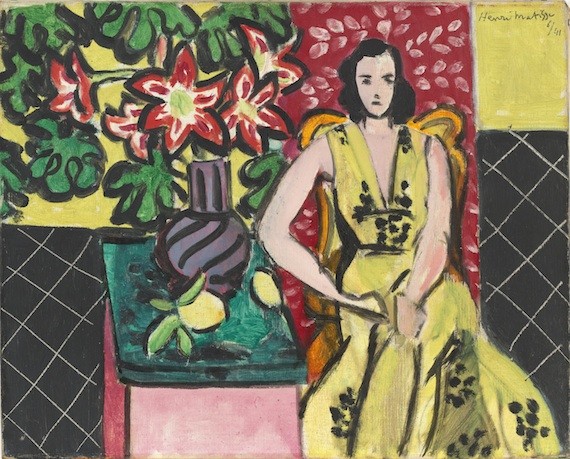 Henri Matisse, Seated Woman with a Vase of Narcissus, 1941, Oil on canvas. 13 x 16 1/8" (33 x 41 cm)

There are a few prototypically modernist works included – Picasso's cubist masterpiece "The Architect's Table," for instance, along with smaller canvases by Georges Braque and Juan Gris and some wildly colorful, gestural works by Matisse – but for the most part Paley's "taste" homes in on the sumptuous landscapes and still lifes of Paul Gauguin, Paul Cezanne and the Fauves who drew inspiration directly from them.

The pleasure in seeing works by Gauguin and Cezanne up close goes without saying. Other highlights in the show include portraits by Henri de Toulouse-Lautrec of Montmarte's bohemian society types and an enthralling selection of paintings by Matisse, spanning the artist's career up to a curiously gripping 1941 piece, "Seated Woman with a Vase of Narcissus," of bright yellow, heavy black and geometric patterning that seems almost to prefigure the aesthetics of Lichtenstein's comics style.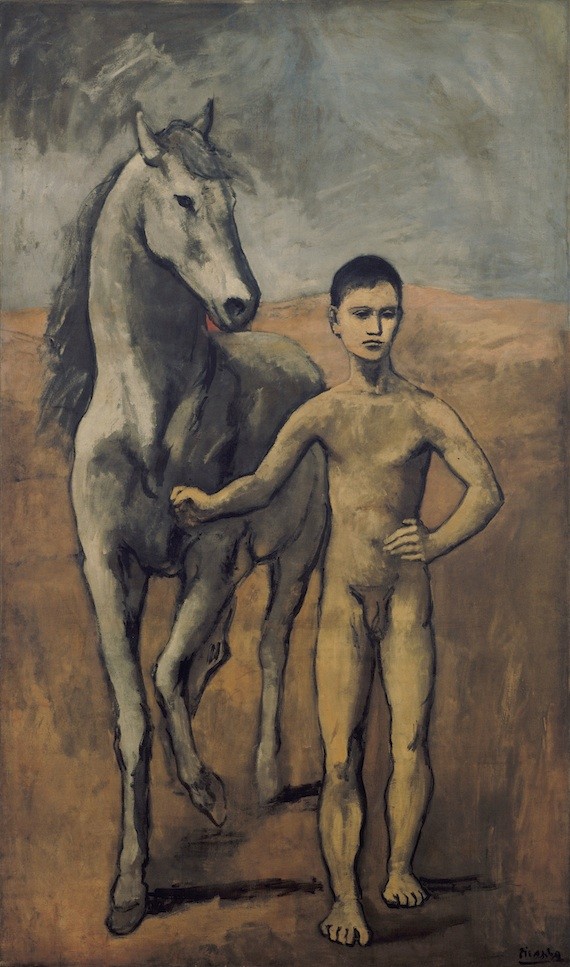 Pablo Picasso, Boy Leading a Horse, Paris, 1905-06, Oil on canvas. 7' 2 7/8" x 51 5/8" (220.6 x 131.2 cm)

There is also Picasso's "Boy Leading a Horse," which, if you haven't seen, you should see.

While Paley was no doubt several steps ahead of his American-focused contemporaries, his "taste for modernism" ought to be rephrased as a taste of modernism. His interest was not of survey breadth, nor was it always all that vanguard. Paley had a few particular orbitals within the wider world of modern art that interested him, and these are, hence, what we have on offer at the De Young.

For some people, no opportunity to revisit the Post-Impressionists, Nabis, Fauves and Cubists is ever to be passed up. This exhibition is for them. But if you're looking for an exhibition to actually effect a change in the way we look at this art, you'll have to keep waiting. If it ever arrives, it probably won't be built around any individual collector's "taste."