Spring has arrived and for many families it's the only motivation they need to get outside and soak up some Vitamin D. Heading to the beach is a popular activity, which is no surprise, really, considering Northern California has so many beautiful stretches of sand to choose from. But every now and then you discover a shiny gem that reminds you how lucky we are.
Fort Bragg's Glass Beach sparkles like no other beach in the world can. To understand why, you need a little history. Glass Beach used to be a dumping ground. All sorts of things were thrown over the cliff and just forgot about, until the late 1960's when folks in Mendocino County figured out throwing trash into the ocean wasn't such a good idea and the clean-up began.
All the big debris was hauled away, but the small stuff, like glass was hard to collect. That's when mother nature took over. Years later, the waves and constant churning of sand has turned glass that was once trash into colorful gems that shine among the sand.
Glass Beach is a great place to have a picnic. You can grab everything you need, including a frisbee, at Harvest Market in the Boatyard Shopping Center. The warm sandwiches and soups are great. The market also has a clean bathroom.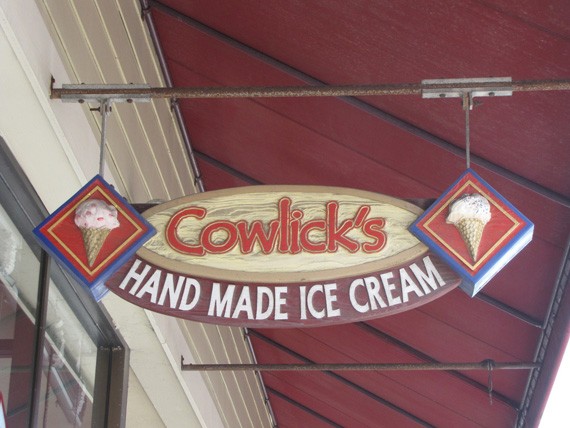 Don't leave town without a stop at Cowlick's on Main Street. It's known for its unique flavors of ice cream like coconut, ginger and candy cap mushroom. Yes, mushroom ice cream. If you can get past the image of the fungi normally on your pizza, you might enjoy the unique creation that tastes similar to carmel or butter pecan without the pecans.
If you don't have any reason to rush home, don't. Head south to Point Cabrillo Light Station State Historic Park. Located four miles north of Mendocino, the tiny Light Station sits perched on the coast. It was built after the 1906 earthquake to guide small schooners carrying lumber to rebuild San Francisco.
It'll take 10 to 15 minutes to walk from the parking lot to the lighthouse, but it's an easy stroller friendly walk. You can only climb the single flight of stairs on select days of the year to see the Fresnel lens, but the downstairs of fully restored lighthouse is open daily from 11 a.m. to 4 p.m.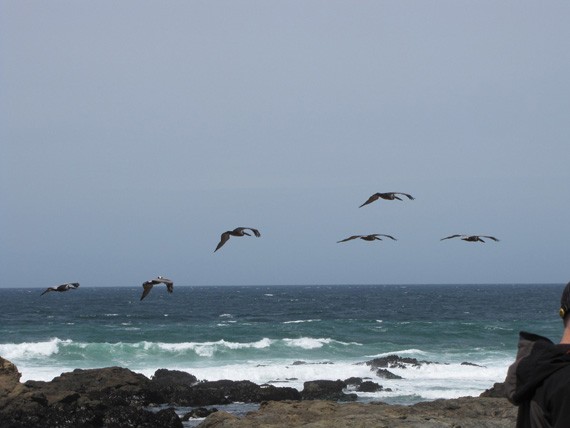 Don't miss the kid-friendly marine science exhibits. There's a variety of sea shells kids can hold and learn to identify along with tanks loaded with colorful starfish and other sea critters. The Assistant Lightkeeper's Home has been fully restored and gives visitors a glimpse of what it would have looked like in its heyday. It'll just take a few minutes to check out and is worth a quick peek.
If you want to spend the night, you don't have to go far. Actually you don't even have to move the car. Restored in 2005, the Head Lightkeepers House is a vacation rental. With 4 bedrooms, each with private bath, plus a fully equipped kitchen, there's plenty of room for the entire family...maybe even a few friends!