By
Follow the 101 to the southeast corner of Mendocino County and you'll find the often-overlooked town of Ukiah, home to wineries and a downtown area that has a surprisingly large array of shopping and dining options.
EAT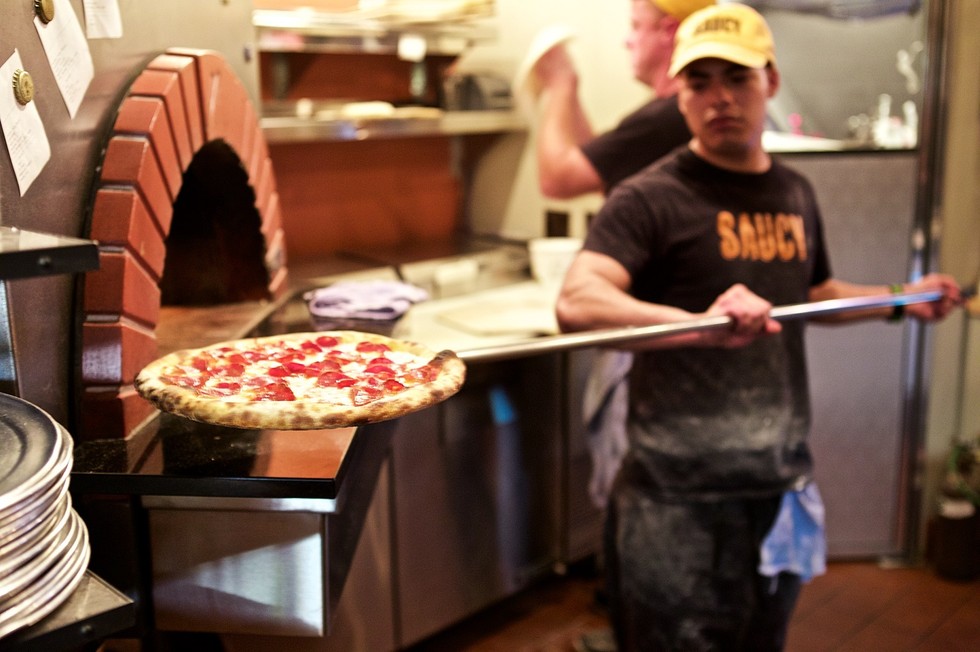 (C. Jason Mancebo, via Chowhound)
Saucy
This modern joint serves creatively topped wood-fired pizzas (including plenty of gluten-free and vegetarian options) alongside taps of local beer and wine. But non-pizza lovers will be pleased as well; mac 'n cheese and gnocchi round out the all-day menu, while "Hoppy Hour" includes dollar oysters and lots of bar snacks. // 108 W. Standley St. (Ukiah), saucyukiah.com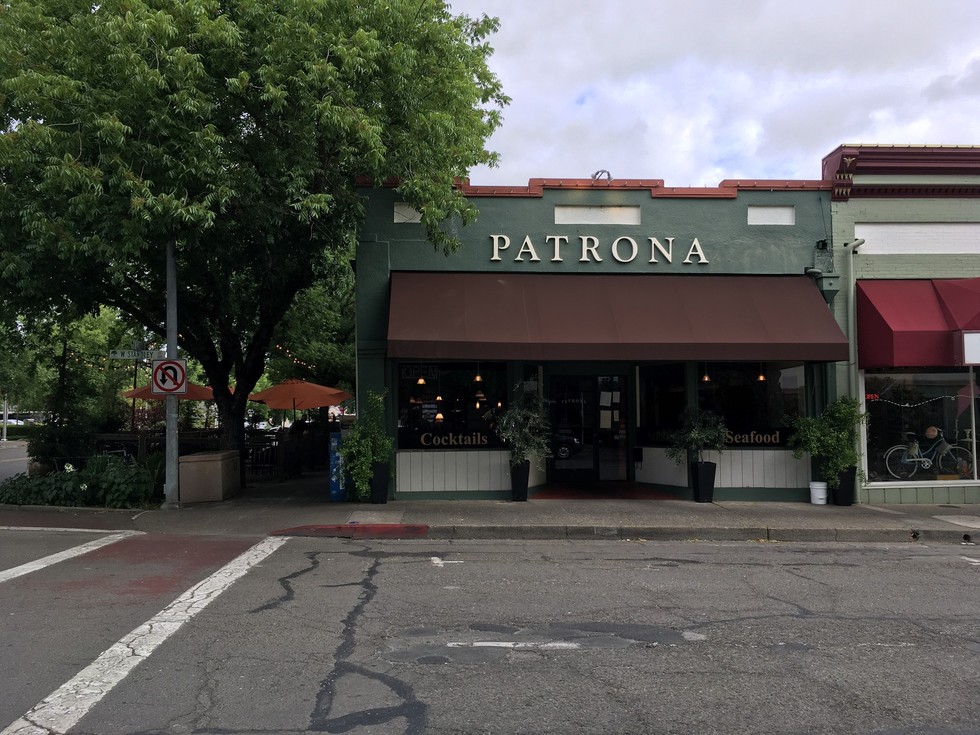 (Alyssa Oursler)
Patrona
Just a block away is the family-run Patrona, a farm-to-table restaurant that serves California cuisine featuring the daily catch and local harvest. Plus, they've got a cocktail list that just won't quit. // 130 W. Standley St. (Ukiah), patronarestaurant.com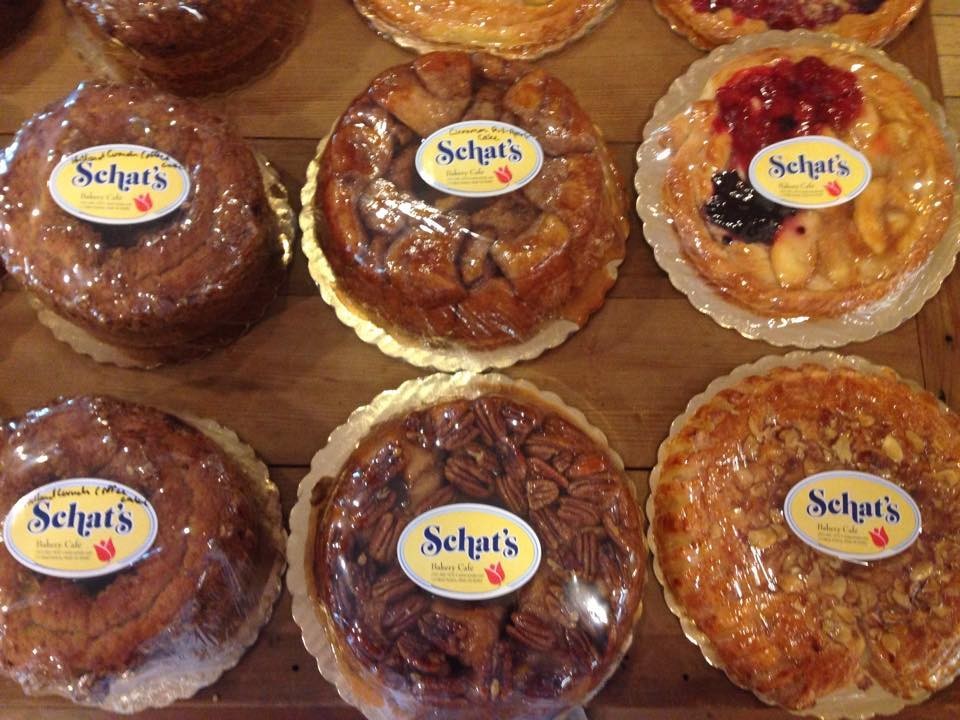 (Courtesy of Schat's Bakery)
Schat's Bakery
Satisfy your sweet tooth at Schat's with full pies and cakes (Oreo is our favorite) and all the pastries and cookies your heart desires. Or, just grab a coffee and snag a cookie from the samples they usually have by the register. // 113 West Perkins St. (Ukiah), schats.com
Soul Sisters
On a health kick? Grab a Humble bowl from Soul Sisters. It's filled with greens, beans, quinoa and more, and is just one of many vegan, gluten-free options at this local favorite. // 816 N. State St. (Ukiah)

DRINK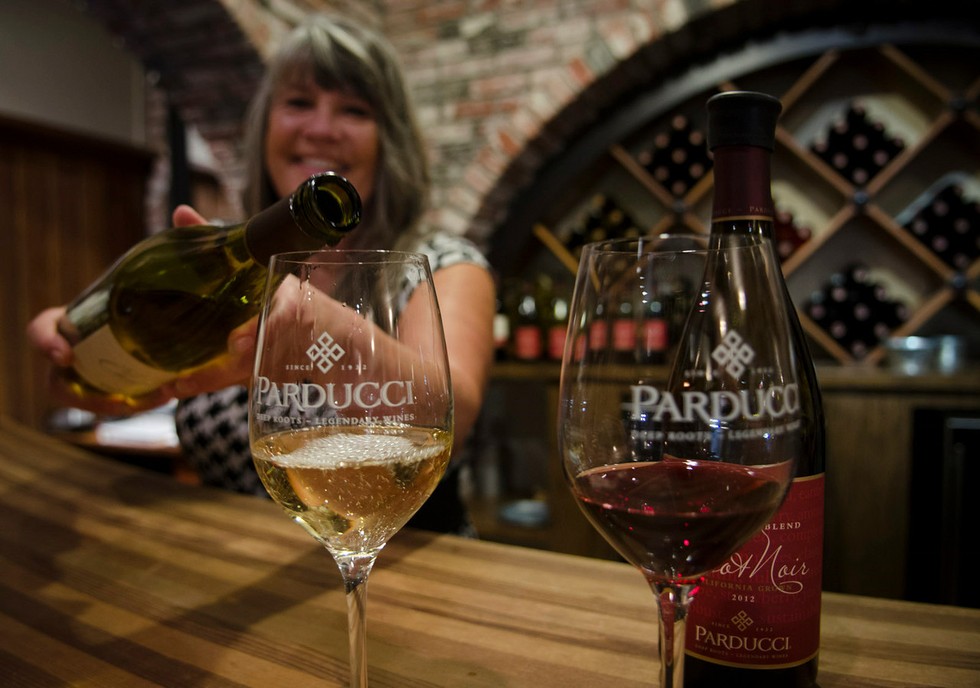 (Courtesy of Parducci)
Parducci
Just a 10-minute drive north of downtown is the sustainably farmed Parducci Wine Cellars, where travelers can enjoy a classic tasting or plan a trip around one of the winery's Acoustic Cafe music events. // 501 Parducci Rd. (Ukiah), parducci.com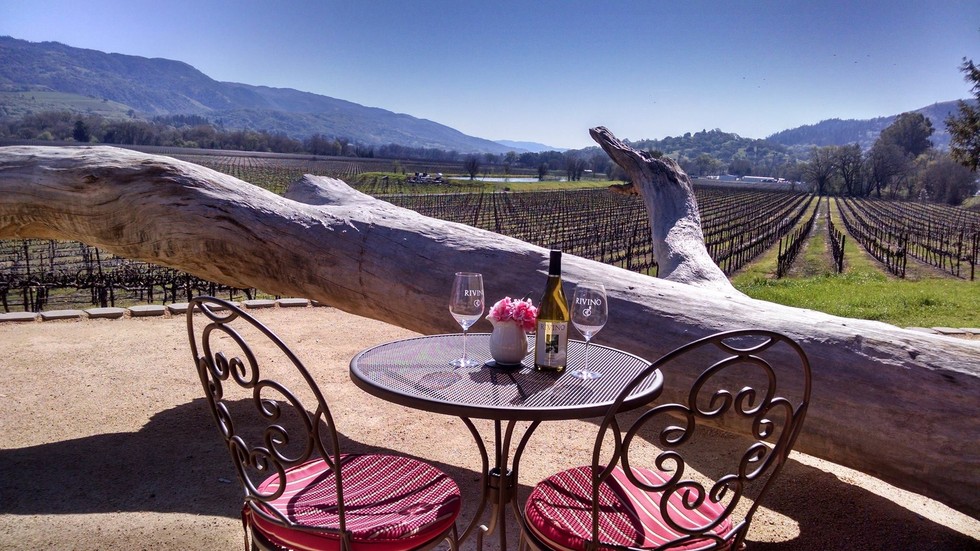 (Courtesy of Rivino)
Rivino
Just 10 minutes south of downtown is Rivino, a boutique winery named after its location along the Russian River. Tastings available from 10 a.m. to 5 p.m. daily. // 4101 Cox Schrader Rd. (Ukiah), rivino.com
Mendocino Brewing Ale House
The Mendocino Brewing Company was established when the Hopland Brewery—the first brewpub opened in California and the second in the U.S.—needed to expand in the 1990s. Now, just a half mile from that brewery you'll find the Ale House, where you can enjoy a Mendo brew and classic bar games. // 1252 Airport Park Blvd. (Ukiah), mendobrew.com
STAY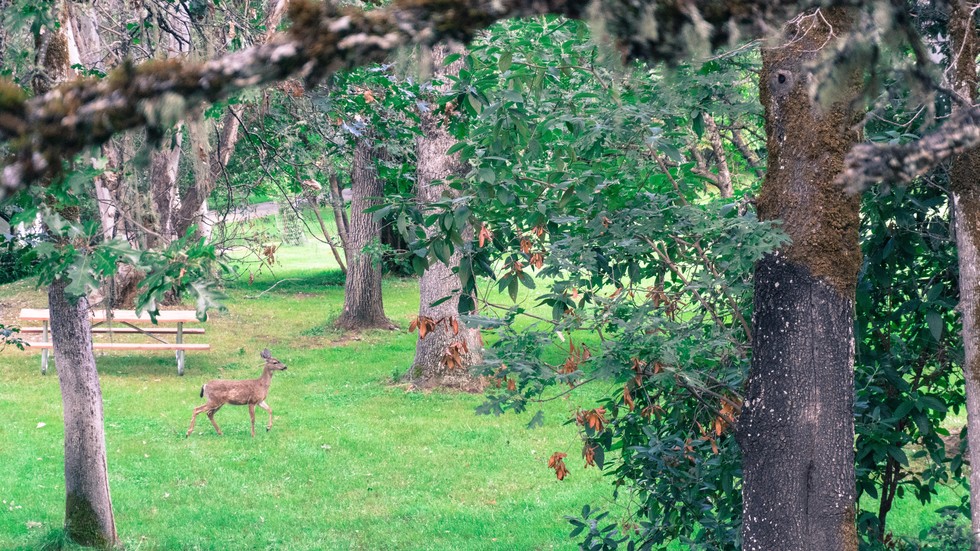 View from cottage front porch at Vichy. (Alyssa Oursler)
Vichy Springs Resort

A winding 10-minute drive east of downtown is the best lodging Ukiah has to offer. Lay by the Olympic-sized pool, relax on the front porch of a spacious cottage and enjoy activities only available when you're dropped in the middle of nature (more on this later). // 2605 Vichy Springs Rd. (Ukiah), vichysprings.com
Lake Mendocino
If you're feeling a bit more outdoorsy, camping is possible in Ukiah as well. Lake Mendocino is just 10 minutes northeast of downtown Ukiah and houses 300 campsites. // 1160 Lake Mendocino Dr. (Ukiah)
SHOP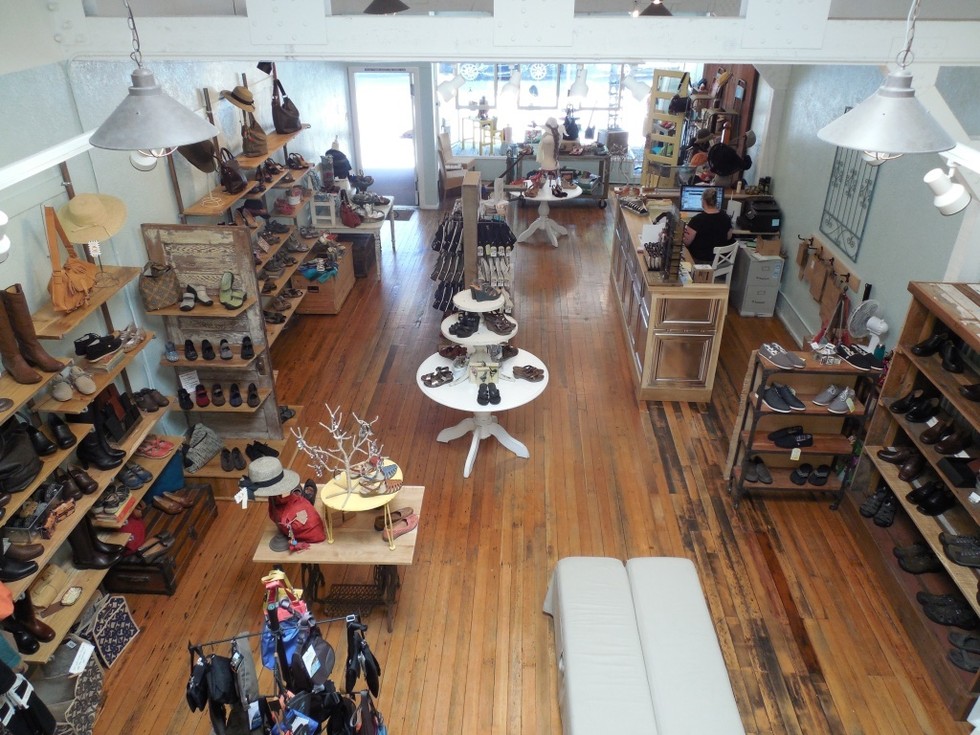 (Courtesy of City of Ukiah)
Shoefly and Sox
For a small town, Ukiah houses an impressive number of boutiques. Shoefly and Sox offers everything from Tom's to great quirky gifts, like little hand towels printed with quips such as "I'm not bossy—I'm the boss." // 120 W. Standley St. (Ukiah), shoeflyandsox.com
La Tre Clothing & Accessories
La Tre isn't cheap, but it has rack after rack of Free People, 7 Diamonds, Lucky, Johnny Was, Chaser and more. And unlike many of the clothing boutiques downtown, the selection caters to both men and women // 201 S. School St. (Ukiah)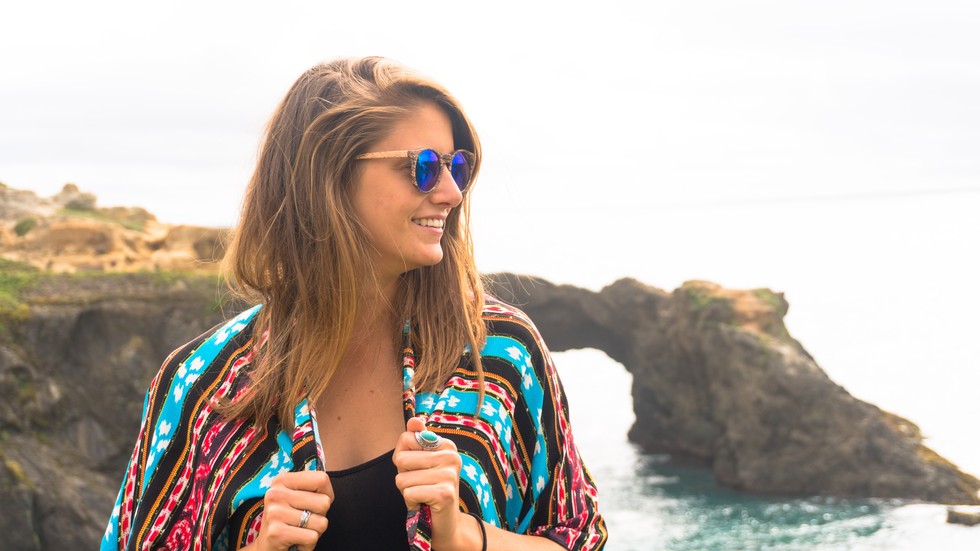 Shirt and rings from Liv Fashion Boutique. (Daniel S. McAdams)
Liv Fashion Boutique
Bargain hunters will find some much-appreciated wallet relief at this boutique (which you may recognize from its location in San Francisco). This flagship offers affordable accessories and a reasonable sale rack. The outfit above, including jewelry, totals just $35. // 107 S. School St. (Ukiah), livfashionboutique.com
Mendocino Book Company
While in town, swing by this well-sized spot where you can support a local, independent book store and grab some summer reads. // 102 S. School St. (Ukiah), mendocinobookcompany.com
Farmer's Market
This weekly farmers market, which takes place downtown from 9 a.m. to noon every Saturday, is worth planning your itinerary around. It's not the largest farmers market you've ever stumbled upon, but besides the expected selection of fresh produce, you'll find a tons plants to start your own garden. // Alex Thomas Plaza (Ukiah), mcfarm.org/ukiah.html
EXPLORE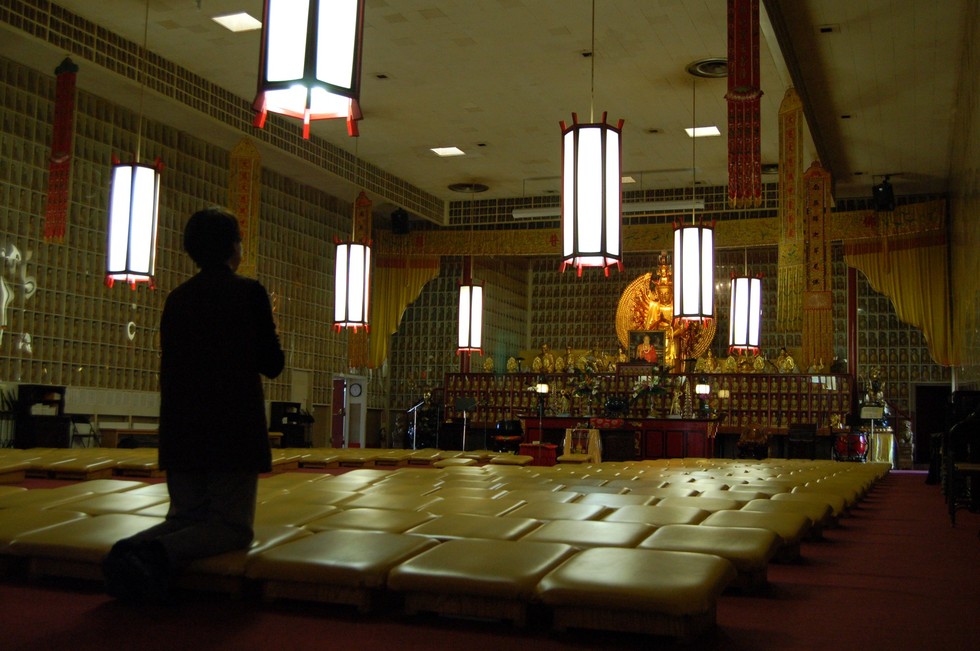 (Courtesy of City of Ukiah)
City of 1,000 Buddhas
Perhaps the most unexpected thing about Ukiah is the fact that it's home to a large Buddhist community, including a monastery, university, and prayer and meditation center. If you pop in see to see the temple, you may also spot some free-range peacocks! // 4951 Bodhi Way (Ukiah), cttbusa.org
Vichy Baths
The Vichy Baths are not much to look at since they were built in the 1860s, but don't let looks fool you. These are the only warm and naturally carbonated mineral baths in North and South America and were favorites of literary legends Mark Twain and Jack London. Use of the baths (and a nearby hot tub) is free with a stay at the resort or can be enjoyed by purchasing a two-hour or day pass ($33 and $60, respectively). // 2605 Vichy Springs Rd. (Ukiah), vichysprings.com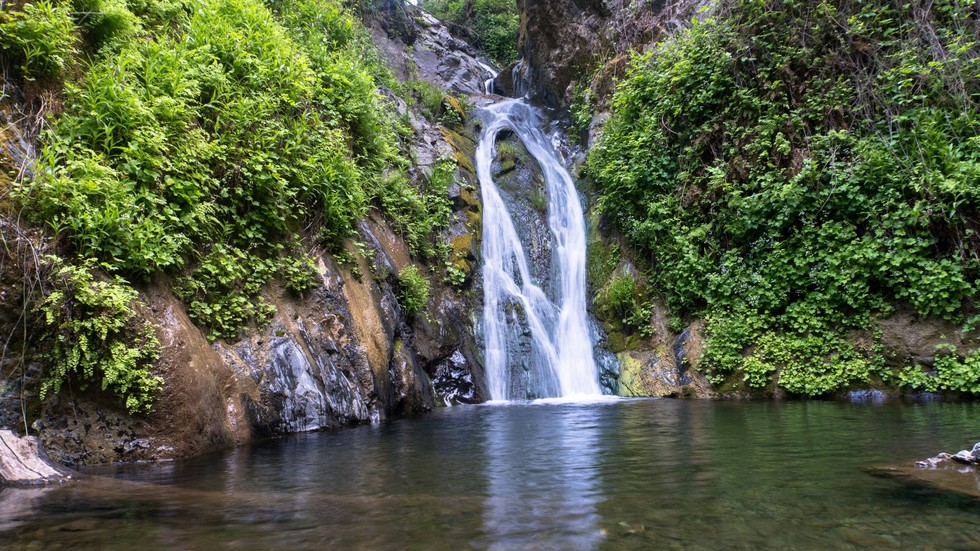 (Alyssa Oursler)
Chemisal Falls
The Vichy Springs Resort is also home to 700 acres waiting to be hiked and explored. Just a short hike from your room are the Chemisal Falls. You'll spot lots of wildlife and surprises (like this charming yellow truck) as you follow the stream to the 40-foot cascade. // 2605 Vichy Springs Rd. (Ukiah), vichysprings.com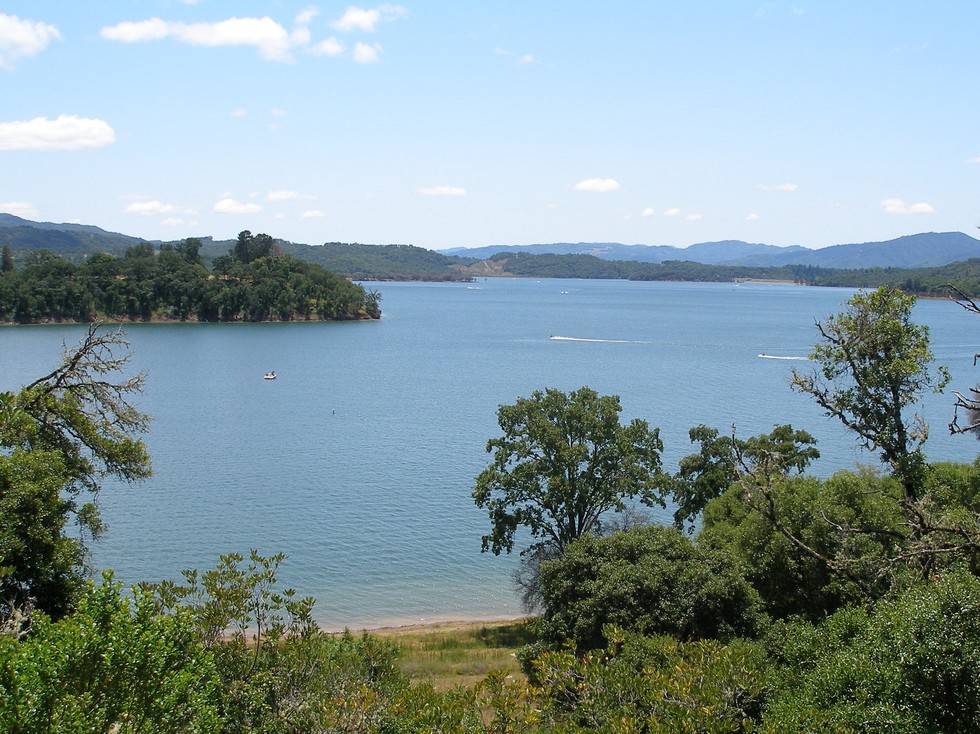 (Courtesy of City of Ukiah)
Lake Mendocino
Even if you don't opt for camping by Lake Mendocino, make the drive to enjoy its 15 miles of hiking and biking trails and some amazing views. Disc-golf lovers are in luck too; there's an ambitious course the challenge your skill. // 1160 Lake Mendocino Dr. (Ukiah)
DON'T MISS A BAY AREA BEAT! SUBSCRIBE TO OUR NEWSLETTER.