Originally published on CaliforniaHomeDesign.com
If it's not a household name yet, it's about to get big. Square, the company that creates little plastic credit card readers that you can use on an iPhone, iPad or other mobile devices to accept credit card payments, is headed by Twitter-founder Jack Dorsey, who is planning to move its offices in San Francisco this year to accommodate its overwhelming growth. The tech company's look reflects the aspirations of their innovative product– Square glass conference rooms and open conversation cubes are sleek and transparent, reminiscent of their polished product design and usability.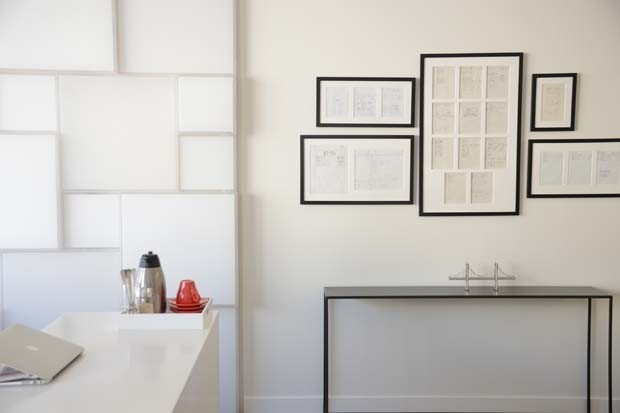 Upon arrival, the elevator opens on the second floor to Square's clean, white reception area. Framed sketches of the conceptual Square designs by CEO Jack Dorsey and friends hang on the wall, bringing the growing company back to humble roots.
Click here for more photos of Square's SF workspace!