Originally published on CaliforniaHomeDesign.com

Wine Country boondoggles are all about traipsing from one tasting room to the next but when you're tired of all the traipsing it's time to stop off at some of our favorite wine shops where the décor is as sleek as the wines are smooth.
Acme Fine Wines' wall of fame (above) is nothing short of a vinophile's work of art stacked with cult wines galore. Owner Karen Williams commissioned Michael Roche to create this minimalist, gallery-like look to let the wine label designs shine through the space. Michael Polenske added touches like the end table cubes.
Pair that with deco-style couches and chairs that allow ample space for settling in to savor and sip the wines. Eclectic pieces like the classic cruiser and old school soda pop machine cement Williams' vision of balancing new and old with contemporary and antique pieces. Specialized wine clubs like the "Kahuna" give you first dibs on sought after sips, as do periodic vintner-hosted tastings offering select lots at discounted prices.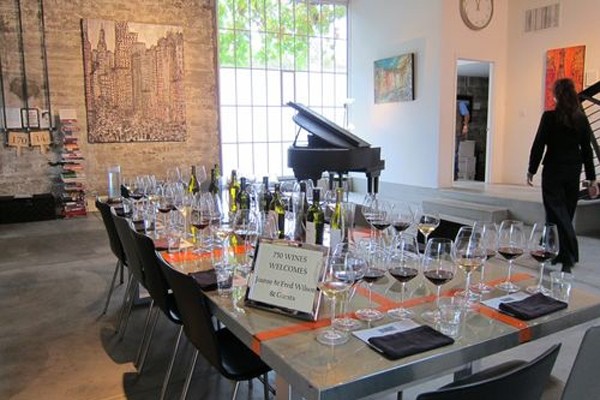 Click here for a look inside two more unique wine shops!