When San Francisco's The Bold Italic was looking to revamp their office-cum-event-space, they turned to local DIY-darling Kelly Malone.
---
A local SF publication, The Bold Italic is known for unearthing the city's best artists, musicians, bakers, shakers, and makers, so it's fitting that they tapped Malone for this project. She's the crafty genius behind Workshop, a DIY school which offers classes taught by local designers and artisans on everything from sewing to pickling to screen printing.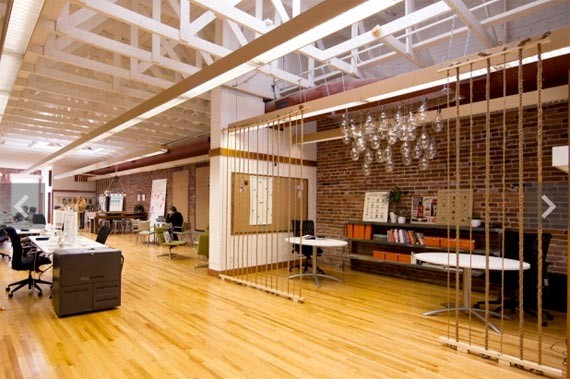 Malone was given just one month and a shoestring budget to transform the space. The upstairs area is home to the editorial team of The Bold Italic. Downstairs is a large event space featuring several smaller rooms. The space is used for pop-up shops, photo shoots and parties. Within the larger open rooms, Malone created smaller seating areas—perfect for impromptu brainstorming sessions.
Click here to read and see more about The Bold Italic's new space!