I moved to Napa Valley a few years ago and after a few awkward wine moments, I learned some simple rules that keep me out of trouble. To save you any embarrassment, we asked the pros for some do's and dont's so that you can look and sound like a wine pro at your holiday gatherings.
Picking a wine: 

1) "When confronted by a wine list where you don't recognize anything, go for the obscure varietal, especially if they don't have many in that category – it almost guarantees that choice is at the very least interesting."
–Geoff Whitman, General Manager, Michael Mondavi Family Estate.
2) Go with a Napa Cab: "2007 and 2008 [Napa Cabs] are the most approachable right now, and are vintages I would bring as gifts for drinking that night or cellaring for 2-3 years. 2009 and 2010 are wines for the cellar (5-7 years).
– Tony Biagi, winemaker at Hourglass Winery
3) "When choosing wine for a dinner party, pick Pinot Noir or Merlot. These two varietals are incredibly versatile and pair well with almost everything."
–Karl Wente, Wente Vineyards 
4) "Dispel anxiety about a pairing by grabbing your favorite cheese and popping open a bottle of bubbles. Guaranteed to deliver a creamy, effervescent delight."
–Lynne Devereux, cheese expert, Butter Communications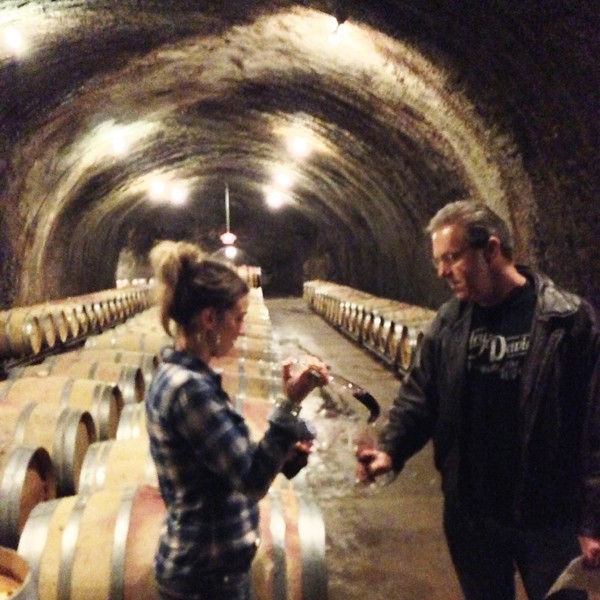 Wine Talk and Etiquette
5) "Avoid making a comment about the "legs" of a wine after you have swirled it (when swirling your glass of wine, make sure to hold it by the stem or the base). The " legs" of a wine are just an indication of the alcohol and sugar content of the wine. It doesn't really indicate quality." 
–Danielle Cyrot, Winemaker CADE Estate Winery 
6) "Never sniff the cork! The smell of the cork indicates nothing about the wine and you risk looking like a total amateur."­
–Tom Fuller, Fuller and Sanders Communications 
7) You can safely launch this catch-all comment: "This wine's showing really nicely now. You picked the perfect time to open it. Thanks for sharing!"
–Kerrin Laz, Dean & Deluca's Wine Director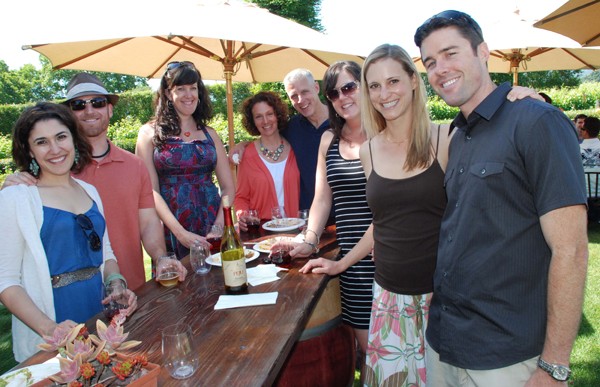 More Facts to Impress
8) A wine "thief" is a tool winemakers use to extract wine out of oak barrels.
–Danielle Cyrot, Winemaker CADE Estate Winery
9) "If the wine's a little tight, fork it! Michael Mondavi taught me that agitating a wine with your fork really opens it up..."
–Richard Von Saal, Von Saal Design
10) Cabernet Franc and Sauvignon Blanc are the parents of Cabernet Sauvignon.
– Tony Biagi, winemaker at Hourglass Winery
11) "When smelling a wine, try to think specifically of one flower (example: Carnation, rose, jasmine), one fruit (green apple, orange, cassis), and one spice (clove, pepper, cinnamon). This is a great way to start a conversation about how the wine smells."
12) "There are only five tastes: sweet, salty, bitter, tart and umami/savory."
–James Hall, co-owner/Winemaker, Patz & Hall