Originally published on CaliforniaHomeDesign.com
Sam and April Lawrence knew they wanted a San Francisco home that was unconventional. "We didn't want a house at all," says Sam. "We were looking for a warehouse. We really wanted to get out of the typical Victorian or modern loft space." But the warehouses they found were on the fringes of town, and they wanted to be in the heart of it all. While dining on the Valencia Street corridor, they decided to look no farther. "We realized that we spent all of our time there, so we should live there," says April. In short order, they found a space over a bakery that was being developed as an office. Its big front window, concrete walls and wide-open spaces gave the creative duo (he's the CEO of Crushpath, she's a fashion designer) plenty of room to showcase two passions: City living and reclaimed relics.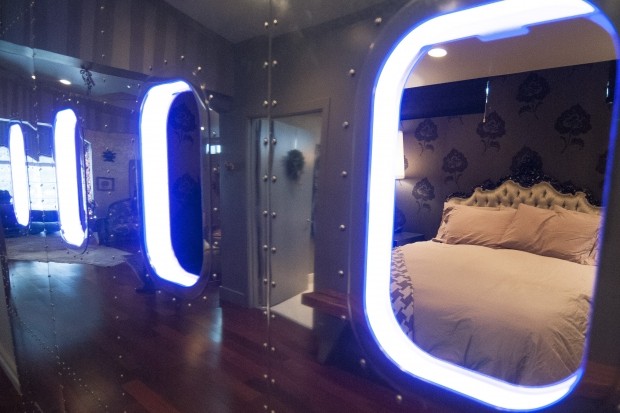 Click here for more photos from this awesome Valencia Street abode!