By
"Visit Berkeley. Come for the culture, stay for the food," reads a large blue sign as you exit the Downtown Berkeley BART station. And, with the food revitalization currently underway in downtown Berkeley, this sign rings true. Over the course of the past few months, a slew of new restaurants have joined classics like Gather, La Note, PIQ, Revival and Angeline's (just to name a few) among the ranks of downtown Berkeley's go-to spots.
To help get you up to speed, Arielle Gordon-Rowe compiled this list of recently opened and soon-to-open restaurants in the neighborhood, which was originally published by Berkeleyside on Sept. 29. Whether you are a sweet-toothed doughnut connoisseur or a vegan salad aficionado, there is a new restaurant for you to try.
NOW OPEN DOWNTOWN
Agrodolce
The D'Alo family-owned restaurant had its grand opening last Thursday in the former Café Gratitude location on Shattuck Avenue. Unlike its sister restaurant, Trattoria La Siciliana, which offers a more wide-ranging Italian menu in the Elmwood, Agrodolce serves exclusively Sicilian-style dishes, with an emphasis on both seafood and vegetarian options. The D'Alo family has paired this traditional Sicilian fare with a 100% Italian wine list and a variety of beers, and they hope to add cocktails to the beverage menu in the coming months. // 1730 Shattuck Ave. (Berkeley), agrodolceberkeley.com

Babette
BAMPFA (Berkeley Art Museum and Pacific Film Archive) recently moved, and along with it went Joan Ellis and Patrick Hooker's café. The beloved museum café sits perched above Center Street, offering coffee, drinks and food to museum visitors and the public alike. // 2120 Oxford St. (Berkeley), babettecafe.com

B&B Kitchen and Wine Bar
Abraham Masarweh and Julia Joslyn, owners of Oakland's Bourbon & Beef, recently opened this seafood-focused sister restaurant on Shattuck Avenue near downtown's BART station. The menu features classic American seafood dishes, ranging from a butter-poached lobster with squid ink linguine to a classic shrimp cocktail. B&B also serves meat, and provides vegan and gluten-free options as well. // 2116 Shattuck Ave. (Berkeley), bandb-berkeley.com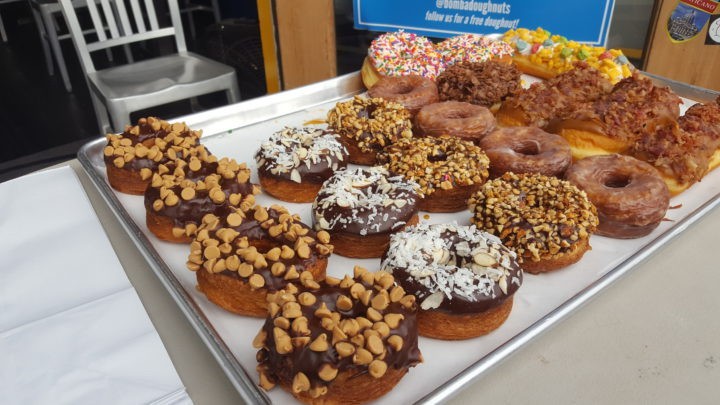 Every Wednesday, The Sandwich Spot holds a pop-up doughnut shop, serving cronut-style doughnuts out of the deli's storefront on Shattuck Avenue.(Eric Wong)
Bomba Doughnuts
The Sandwich Spot shakes up Wednesday mornings with Bomba Doughnuts, a weekly pop-up shop located in the deli's front dining area. The shop sells cronut-style doughnuts in a variety of flavors ranging from traditional, glazed varieties to more creative options, like a bacon and maple combo. Bomba Doughnuts is open Wednesday mornings from 9 a.m. until they sells out, so go early and get 'em while they're hot. // 2106 Shattuck Ave. (Berkeley), bombadoughnuts.com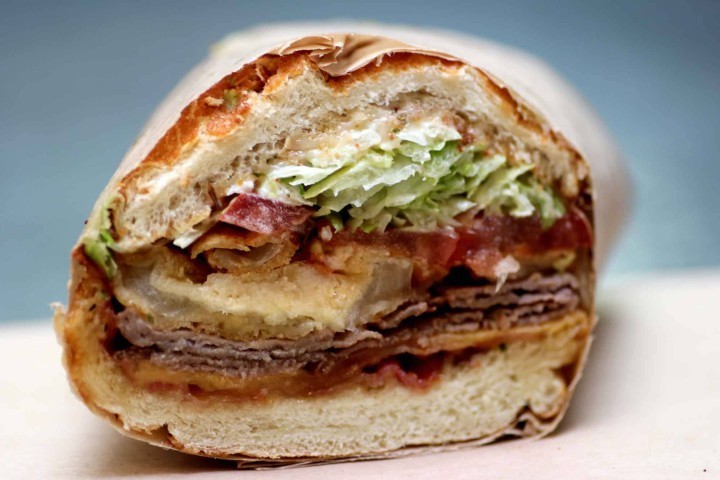 The Jon Lum (steak, bacon, onion rings, cheddar) from Ike's Place.(Courtesy of Ike's Place)
Ike's Place

The highly popular sandwich spot recently opened a Berkeley location in Togo's old storefront. Each of Ike's locations boasts its own menu of original sandwiches served on baked-to-order bread. // 2172 Shattuck Ave. (Berkeley), ilikeikesplace.com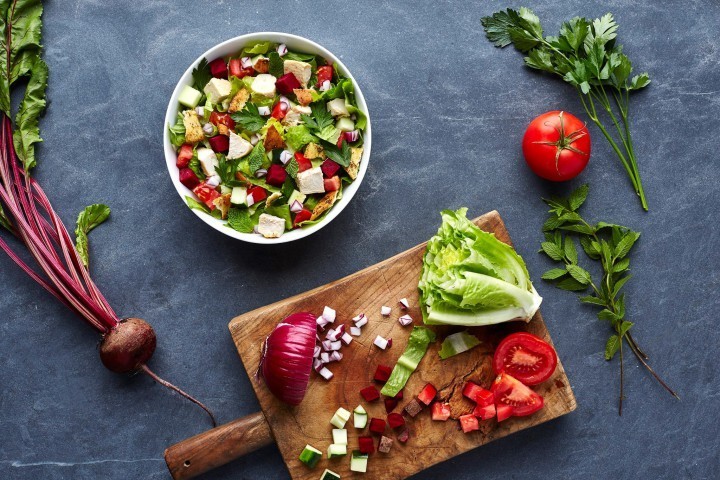 Sweetgreen

The D.C.-based restaurant Sweetgreeen is open for business in the old Oscar's building on Shattuck. The restaurant offers fresh, healthy salads and warm bowls in a fast and casual setting. // 1890 Shattuck Ave. (Berkeley), sweetgreen.com
Spats

Business partners Mark Rhoades and Nathan George took on the project of bringing back the Berkeley mainstay, which has existed at 1974 Shattuck Ave. in some form since the 1950s, formerly under the name Oleg's. Rhoades and George have preserved much of the bar's original charm — such as its signature drink, The Fog Cutter, and its Alameda flea market décor — while adding a modern bar and a contemporary food menu. // 1974 Shattuck Ave. (Berkeley), spatsberkeley.com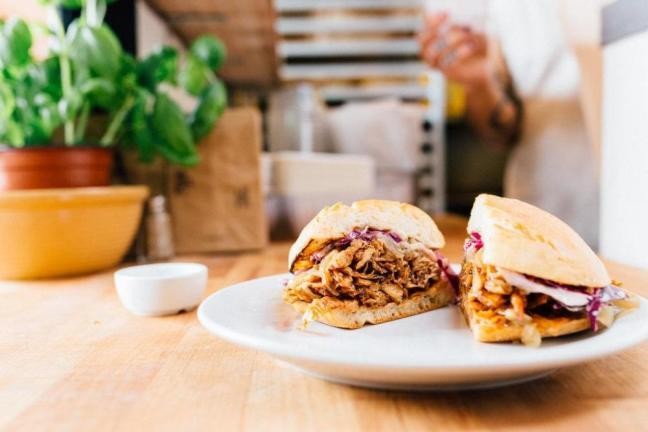 The Butcher's Son serves 100% vegan sandwiches, spinning off the classic deli meats and cheeses of a traditional butchery.(Courtesy of thebutchersveganson.com)
The Butcher's Son
The Butcher's Son is a new and welcome addition to the vegan food scene in Berkeley. The delicatessen takes a nuanced spin off of the traditional butchery, offering 100% vegan versions of classic deli meats and cheeses. Hearty sandwiches, like the vegan meatball and mozzarella sandwich, are crowd favorites. // 1941 A University Ave. (Berkeley), thebutchersveganson.com
Tharaphu Burmese Street Food

Earlier this month, owners of BOBO drinks decided to make a swift business transition, and within a matter of days, converted the former bubble-tea spot into a restaurant specializing in Burmese cuisine. Tharaphu offers a simple menu of classic Burmese dishes, including tea leaf salad, coconut noodle soup and Shan noodles. // 2037 Shattuck Ave. (Berkeley), facebook.com/TharaphuBurmeseStreetFood
Triple Rock Expansion
For its 30th anniversary, downtown's popular Triple Rock brewpub has expanded into the space next door. Triple Rock's addition is officially open for business, with a larger bar area that has a new industrialized look, as well as a spiced-up menu. // 1920 Shattuck Ave. (Berkeley), triplerock.com
COMING SOON TO DOWNTOWN
Berkeley Social Club

In mid-October, Berkeley Social Club will replace Perdition Smokehouse, which closed suddenly last fall. Local restauranteur Steven Choi says Perdition's replacement will offer a classic American breakfast and lunch menu and then convert into a Korean restaurant at night, retaining Perdition's legendary draft beer selection. // 2050 University Ave. (Berkeley)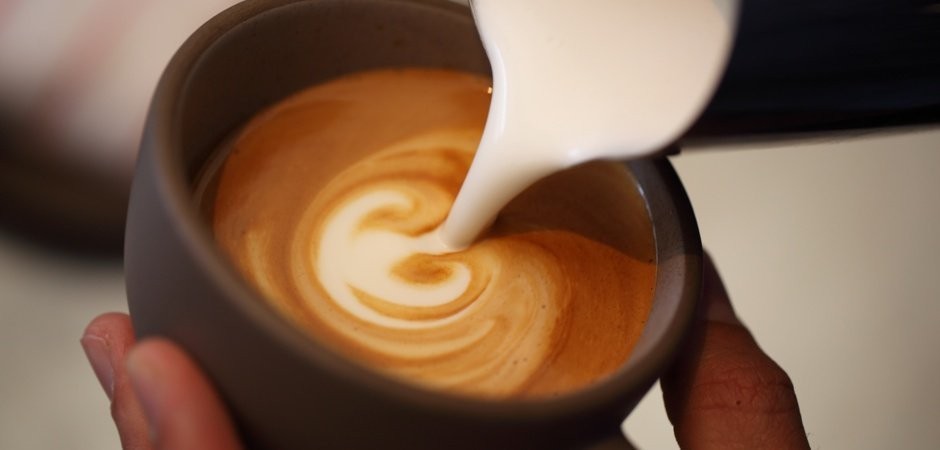 Each location sells Blue Bottle's original blends, signature coffee drinks, and house-made sweets.(Courtesy of bluebottlecoffee.com)
Blue Bottle Coffee
Any day now, the third-wave coffee brand is opening its first Berkeley location. Since its conception 15 years ago, Blue Bottle has opened a network of cafés throughout the Bay Area. Each location sells Blue Bottle's original blends, signature coffee drinks and house-made sweets — such as the all-too-tempting Belgian waffles drizzled with chocolate. // 2011 Shattuck Ave. (Berkeley), bluebottlecoffee.com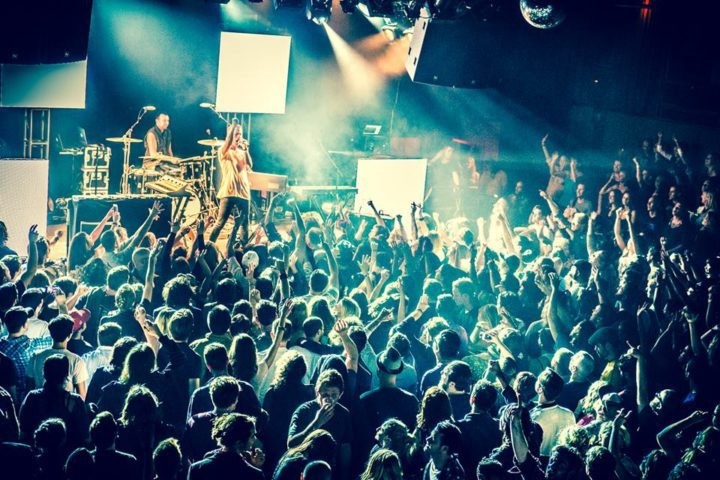 Cornerstone Craft Beer and Live Music is set to open in Thalassa's former location this fall.(Courtesy of Cornerstone)
Cornerstone

The former Thalassa space in downtown Berkeley is transforming into a restaurant, craft beer garden and live music venue. It's a project from Alex Popov, founder of Smart Alec's and Pappy's Grill. Stay tuned for more details on the venue's opening. // 2367 Shattuck Ave. (Berkeley)
Draw Billiard Club
This December, business partners and Berkeley locals Paul Revenaugh and Jason Kung plan to open the first dedicated billiards venue in downtown Berkeley since the closure of Thalassa (see above). The 1920s-themed billiards club will offer a space for patrons to shoot pool and eat Chicago-style deep-dish pizza. // 64 Shattuck Sq. (Berkeley), drawbilliardclub.com
Gio's Pizza and Bocce
The restaurant's shortened name isn't the only thing changing at the former Giovanni's. Gio's Pizza and Bocce is set to reopen around Christmas with numerous improvements, including a revamped menu, a bocce court and—perhaps—even a secret bar. // 2420 Shattuck Ave. (Berkeley)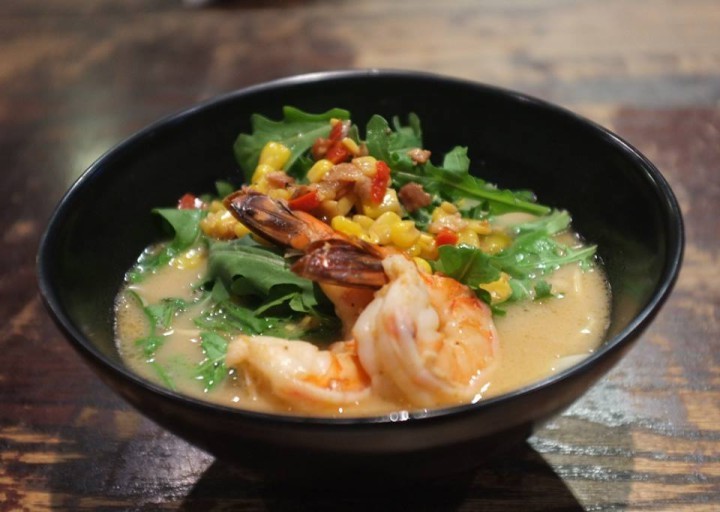 Chesapeake Tonkotsu Ramen, a go-to dish served at the high-end ramen restaurant, Ippudo, which is set to open this fall in downtown Berkeley.(Courtesy of ippudony.com)
Ippudo Ramen

The Japanese ramen restaurant is set to open its first West Coast branch in downtown Berkeley this coming fall. The restaurant will specialize in silky, pork-rich tonkotsu, but has yet to reveal its other menu items, so stay tuned. // 2118 University Ave. (Berkeley), ippudony.com

Lucia's Pizzeria
This wood-fired pizza joint with a "Brooklyn vibe" is coming to downtown Berkeley early this fall in the space formerly occupied by Belli Osteria. It will serve authentic Neapolitan-style pies topped with produce sourced from the restaurant's own Oakland garden, as well as local farmers and purveyors. Lucia's will begin by serving wine and beer, and is in the process of applying for a full liquor license. // 2016 Shattuck Ave. (Berkeley)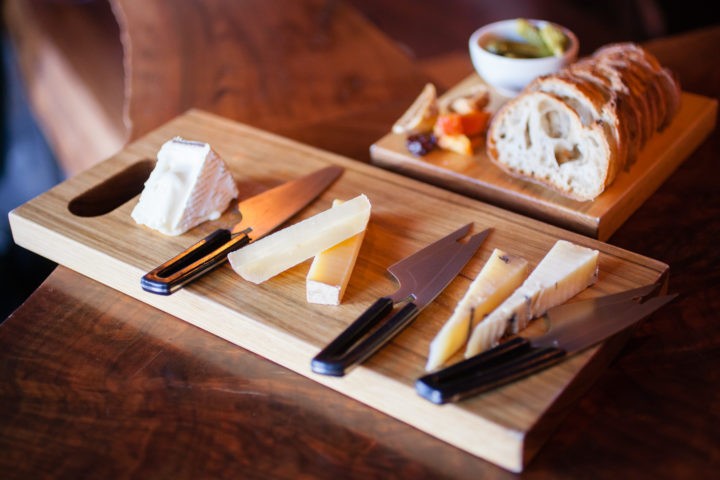 Cheese plates like this one will be served at Maker's Common.(Courtesy of Maker's Common)
Maker's Common

The charcuterie, cheese and wine spot is set to arrive in downtown Berkeley this coming February. Business partners Sarah Dvorak, Oliver Dameron and Eric Miller envision Maker's Common as a market, restaurant and outdoor space specializing in sustainably produced, locally sourced food and spirits. // 1954 University Ave. (Berkeley), makerscommon.net

Pacific Standard
Half Moon Bay Brewing Company is opening a taproom and bottle shop in the location formerly occupied by La Botella Republic this fall. The taproom will offer 15 to 20 local and regional beers on tap (half from Half Moon Bay), in addition to a range of ciders and Northern Californian wines. The kitchen will be serving up a menu of snacks, and growlers will be available for purchase in the bottle shop. // 2055 Center St. (Berkeley), pacificstandardtaproom.com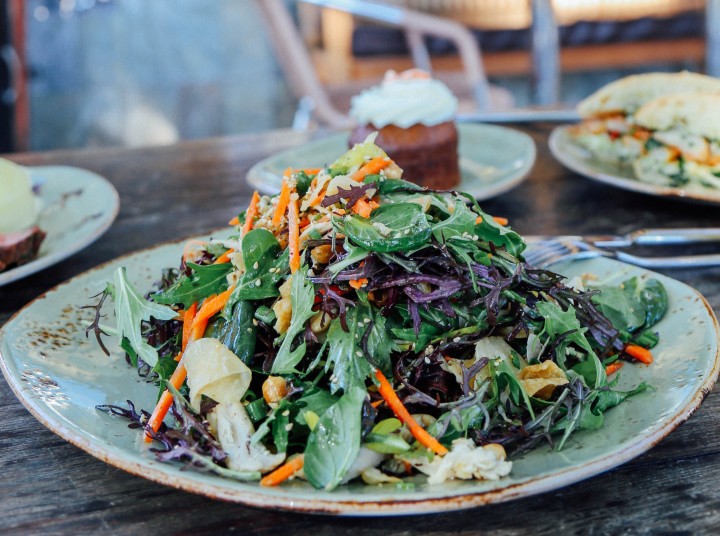 A Chinese chicken salad from Tender Greens.(Ellen Lu)
Tender Greens

The southern California salad-centric restaurant is coming to University Avenue this fall. It will offer fresh salads and sandwiches at affordable prices, sourcing many of its ingredients, coffee and spirits from local vendors. // 2071 University Ave. (Berkeley), tendergreens.com

DON'T MISS A BAY AREA BEAT! SUBSCRIBE TO OUR NEWSLETTER.