Originally published on CaliforniaHomeDesign.com
All reports to the contrary, jazz is alive and thriving in San Francisco. The heart of jazz is beating so hard that SFJAZZ, the organization that has promoted jazz in the Bay Area for thirty years, is nearing completion of a state-of-the-art performance facility in Hayes Valley.
Randall Kline, founder and executive director of SFJAZZ, has led the effort to fund and build one of the few dedicated jazz performance spaces in decades. During a recent construction tour, it was obvious that this facility will rival New York's Jazz at Lincoln Center, both in quality of the space and in the musicians that it will attract. Tapping Mark Cavagnero Associates, SFJAZZ selected one of the Bay Area's most gifted architects to design the Center. Cavagnero's recent cultural buildings include the renovation of the Oakland Museum and the ODC Dance Theater's permanent home in the Mission district.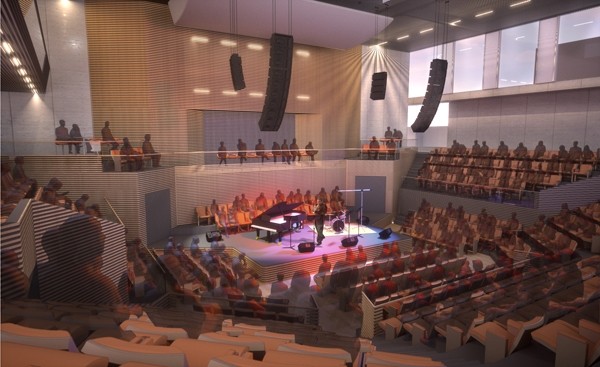 Click here to see more of the new SFJAZZ Center!