When Lynda Browning of suburban San Diego headed off to Stanford University, the last thing she expected to do was fall in love with a farmer and end up raising goats, chickens, and bushels of vegetables in Sonoma County. After all, she didn't even like eating veggies that much. But that's what happened.
To be honest, she probably didn't realize Emmett Hopkins was a farmer when they met through friends, because at the time, he didn't know it either. Like Lynda, Emmett was an Environmental Studies student at Stanford, and although he grew radishes in a window box outside his dorm room, he was planning to work for a nonprofit, as a consultant, or in a government agency, places where most of their classmates ended up.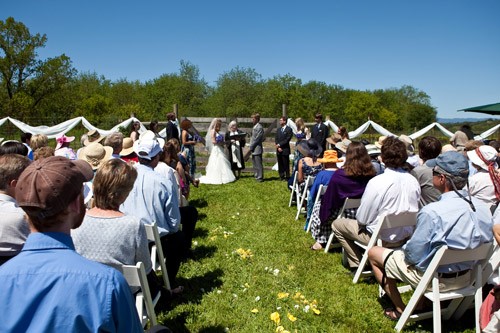 But after a post-graduate trip took them to New Zealand, where they completed internships on farms, they found their calling. They headed back to Emmett's family farm outside of Healdsburg, where his father grows grapes. Two acres of land had been just been cleared, and that's where the couple decided to launch Foggy River Farms and start growing vegetables.
After years of hard work and on-the-job learning, the couple has met with success. They operate a CSA program, they can be found selling their wares at the Healdsburg Farmers' Market on Saturdays, and their produce is purchased by caterers, restaurants, and groceries in the area. Lynda has written a book about their experiences, The Wisdom of the Radish.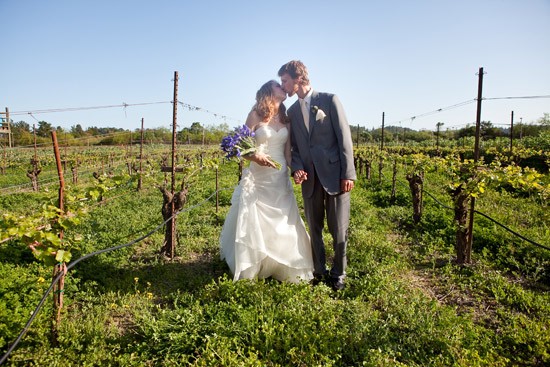 Given their history, Emmett proposed in the only logical way: He allowed a radish to grow through an engagement ring and then coerced Lynda into picking it (she thought they were harvesting for a local market). When she pulled the radish from the ground, she couldn't believe it. She called to Emmett and speculated that someone had dropped a ring on the ground. But when Emmett proposed, it all became clear.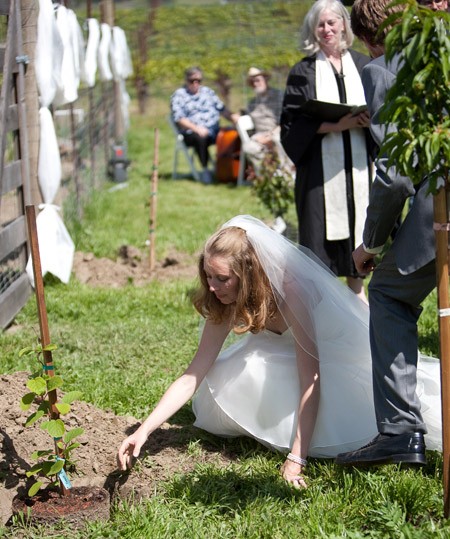 They were married on April 24, 2010 on the farm. A neighbor with a horse and wagon brought the wedding to the entrance of the farm, where the ceremony was held. "It was lovely, but when he went off the road, we gripped the wagon seat," says Lynda. "It was a bit scary." The altar was decked with bunting made of row cover cloth, which they reused later in the fields.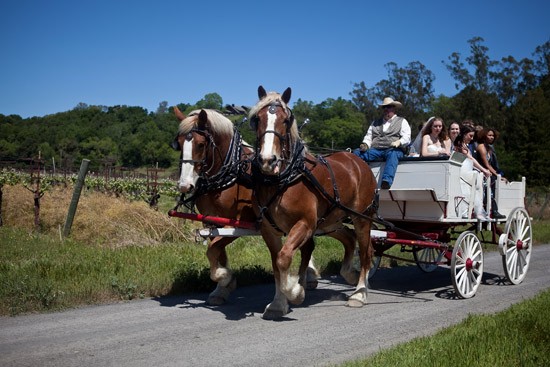 The wedding processional and vows were accompanied by the soft bleating of their goat kids who live in a nearby field. After the vows, which included the promise to "plant seeds and pull weeds together," the couple planted two kiwi trees. Over the years the trees will grow and bear fruit, as well as frame the entry gate to the property.
The vegetarian reception featured food from the farm, including butternut squash and eggs. The couple decorated the tables with artfully arranged produce, including asparagus, eggs, and olive branches. Afterwards the bride and groom sliced into a rustic tart in lieu of an iced wedding cake.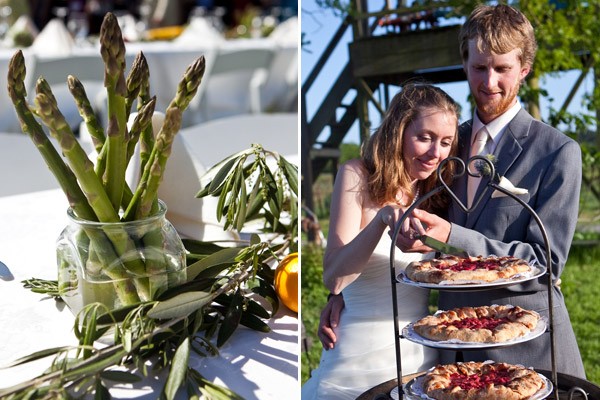 The meal was followed by old-fashioned square dancing in the barn, which was decorated with more field cloth. How did the Browning family, natives of San Diego, handle square dancing? "They kept up," says Lynda.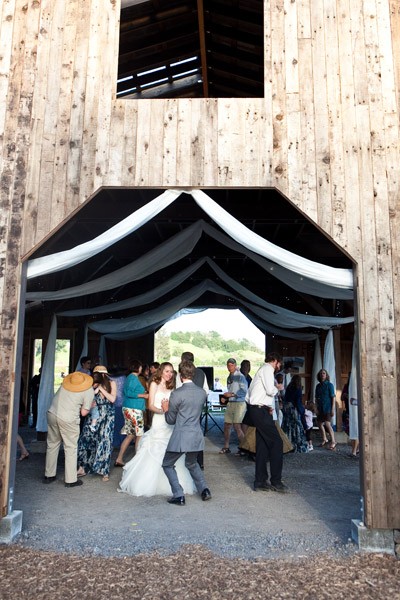 Favors were seed packets printed with the couple's names and the saying "love grows."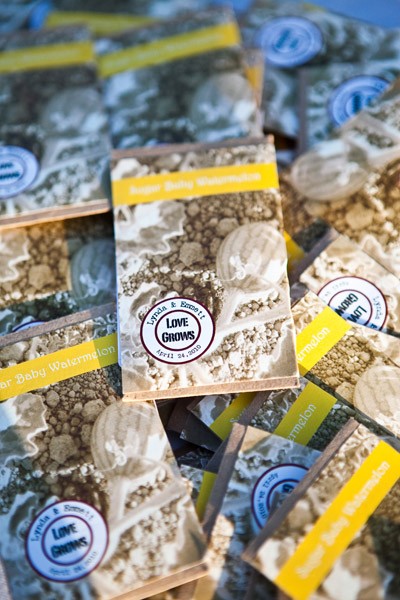 The couple is currently hard at work growing crops and Lynda is already thinking about her next book. "It may be about goat midwifery," she mused.
Venue: Foggy River Farms, private farm
Coordinator: Victoria Lambert
Florist: Paulette Carroll
Officiant: Lili Freitas, Weddings of Heart
Catering: Vintage Valley Catering
Caller: Steve Minkin 
Wedding
Dessert (Gallettes): Downtown Bakery
Wagon/Horses: Dick Dilworth