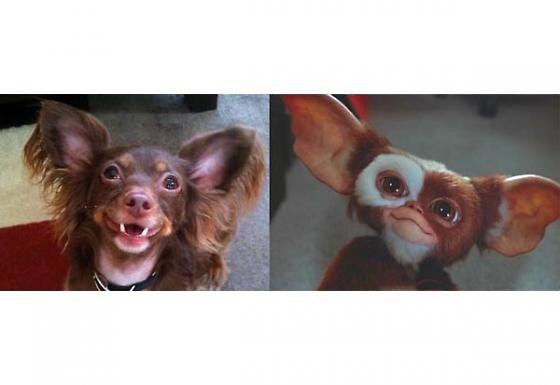 Coco and her doppleganger, Mogwai! From her big brown eyes to her ears and happy smile, she definitely resembles the baby Gremlin (a Mogwai), Gizmo. Congratulations to little Coco and her owner, Joe Castiglione. Here's what these two won:
1. A luxury spa treatment and full service grooming session from Moulin Pooch.
2. A makeover (about a block away from Moulin Pooch, conveniently!) from the Red Chair Salon....a professional consultation, haircut and styling session, to be exact!
3. A copy of Glamour Dog (from Chronicle Books)
This contest is sponsored by the San Francisco SPCA