This is our weekly guest-blog post from the moms behind Red Tricycle, a site that focuses on the "lighter side" of parenting. Every week, they'll be bringing us their picks of stuff to do around the Bay Area with kids. Read the full article here.
Halloween is coming! And that means bunches of adorable kiddos in silly and fun costumes. Dealing with the pop-up Halloween shops can be unnecessarily stressful and don't even get us started on trying to navigate the messy aisles with strollers or overly excited kids! So we've come up with a great list of Halloween costume hunting alternatives in the Bay Area that'll give your kid the coolest costume and won't make you want to tear your hair out.
Thrift Town
Thrift stores are a great way to find variety and costume innovation for cheap and Thrift Town always has a fabulous selection and great deals. It's clean and well lit, and the prices are perfect for one time use outfits that will probably have chocolate (or fake blood) stains on them by the end of Halloween weekend. Read more....
SF Party
The SF Party store is a great resource all year long, but especially for Halloween. They have a wide variety of kids costumes starting at $9.99 and accessories that turn clothes kiddos already have into the perfect trick-or-treating getup. Read more....
Debbie Lyn's Costumes
This is one costume shop that has a truly home-y feel. Debbie has hundreds of costumes for purchase for kids, but also nearly as many costumes for rent! And they have nice dressing rooms, so your kids can try on costumes and make sure it all fits before you leave the store. Read more....
Natasha's Attic
Right in the heart of San Jose is a great costume shop. Natasha's Attic offers a vast selection of costumes, wigs, makeup, and accessories. They also have a great staff who can help you put the perfect costume together for you and for your kids. On top of that, they also offer modest alterations on costumes that need a little nip and tuck. Read more....
Fantasy Clothing Co.
If you want a Costume store that has all of the glitz, glamour, and fun Halloween has to offer, head to Fantasy Clothing Co. Their masquerade masks are a real highlight and the staff is very helpful, grabbing things from the back and helping you reach things high up on shelves. Read more....
Marin Kids Consignment
A great resource in Marin all year round is the Marin Kids Consignment. And now it can be a great place for discount Halloween costumes. We think it's so fabulous, actually, that it's nominated for The Totally Awesome Awards. So definitely go, rummage around, and see what deals and steals you can find. Read more....
Chloe's Closet
Another great kid's consignment shop is Chloe's Closet, but this time in San Francisco! This shop is open 7 days a week, and strives to really and truly be part of the community and foster a positive relationship with every customer. Read more....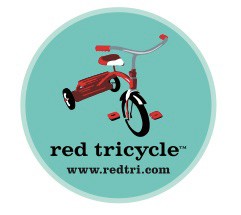 More from Red Tricycle this week:
Celebrate Autumn With A Trip to Angel Island
Love the Haight With Your Kids