By
Originally published on CaliforniaHomeDesign.com
Where: 140 St. Germain Avenue, Clarendon Heights, $5.399M
When: Saturday, February 2 (today!) from 2 to 4 pm, Sunday, February 3 from 12:00PM to 2:00PM
What: Once a classic Mid-Century house in a Mid-Century neighborhood, 140 St. Germain Avenue is one of many period houses on the north slop of Twin Peaks/Mt. Sutro that's been remade in the past few years. The architects at SF Modern re-skinned it with stucco and horizontal wood walls but left the basic form intact. Another of San Francisco's "almost" demolitions, where the owners leave a few walls standing but basically replace the house. In this case, they also added an elevator.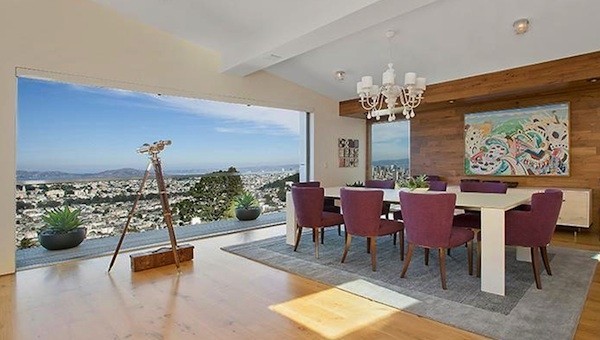 Click here for more photos of this amazing open house!
DON'T MISS A BAY AREA BEAT! SUBSCRIBE TO OUR NEWSLETTER.