There are certain blocks in this city that seem like mini-universes. Each week, we'll highlight a stretch of pavement where you could spend an entire day and night. Next up? Divisadero between Page and Oak.
Where to shop: If you're a culinary geek, like most of us are in SF, you may already know Cookin', an awesome second-hand kitchen shop. Part of its charm comes from the fact that it's so cramped and piled high with hard-to-find, unique goodies that you must remain on your toes at all times. Th other part of its charm is that you can score used Le Creuset kitchenware, beautiful old mortar-and-pestle sets, deviled egg trays, silverware, cake molds...basically anything you could imagine. If you're craving a good dose of vintage shopping before you hit the Upper Haight, head to The Other Shop. Its well-crated innards offer everything from books to lamps to furniture, jewelry to records, clothing, art, and way more.
Where to get a workout: The Yoga Loft has not only yoga (vinyasa, iyengar and more), but tai chi. Since 2002 it's been housed in a gorgeous, old Victorian–instead of the usual cramped yoga room you might find yourself in. They also specialize in progressive back and neck care classes designed for people with back and/or neck injuries.
Where to pretend you're a kid again: If you've got kids, or love unleashing your inner child on the regular, put Gamescape in your Rolodex. They've got board games (from old classics to kinds you never even knew existed), chess, backgammon, puzzles, poker supplies, Dungeons & Dragons sets, and Magic: The Gathering cards (blast from the past!), and a ton more. Once you set foot in the door, you'll realize it's not only a place to buy games, but a place to play games (check out their full schedule here). You may never go back home again. And don't forget Comix Experience, if you feel like nerding out and burying your nose in comics for a few hours. It's one of the few remaining true comic shops in the city, and they're serious about it. They're "Not toys, not games, not fucking-Pokemon-cards. Comics," as it says on their website!
Where to get caffeinated and drink wine: During the day, the laptop crowd dominates Vinyl, a Blue Bottle-serving corner cafe, but by nighttime, it's a completely different scene. It morphs into a full-on wine and beer bar with killer cheese plates, and different events going on every night. On Mondays, they have happy hour all night, Tuesdays mean food trucks (parked outside) and trivia, and Thursdays see the Pizza Hacker churning out his famous pies. Click here for more of their weekly events. Bonus pro tip: The large community table in the middle of the room is made from the old Broadway Street off-ramp sign from the Bay Bridge that was torn down just after the 1989 earthquake.
Where to take a date: Trying to decide what pizza to get at Ragazza is a Herculean task–and you may find yourself wanting to add a fried egg on top of everything you order. Their salads are the perfect thing to share before a pizza (they're pretty filling for just one person), and their housemade foccacia is a must-order, if you're willing to go carbs on carbs on carbs. The waitstaff is super knowledgeable about their wine list and how to pair varietals with their pizza, so you won't have trouble getting a little tipsy with your special someone. If you arrive during a rush, they'll take down your number and call you when your seat is ready.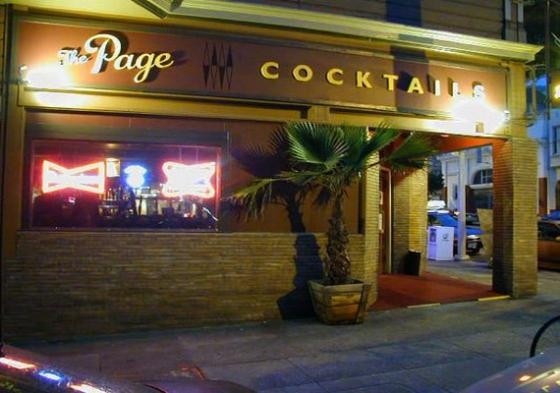 Where to drink: The Page is the tried-and-true neighborhood watering hole. On weekend nights, it tends to be packed to the rafters, but on weeknights, its ambience remains cozy and an excellent place to have a drink or two, thanks to the bar's low-lit interiors and quirky painting-laden walls. Down the short flight of stairs is a pool table and a foosball table, in case you're feeling like opening a can of whoop-ass on your friends. Oh, and they have a whopping 21 beers on tap.
Where to get your hair done: Curly-haired girls, listen up. Madusalon might just be your new best friend. They excel in every type of curl (because there are approximately a thousand)–so much so that they have an entire page on their website dedicated to curl types. And while their cuts, color and styling services are renowned in the city, they also offer waxing, skin detoxes, and brow and lash tinting. Talk about a one-stop beauty shop.
Where to pamper your pet: Black Nose Trading Company is an all-in-one pet boutique, where you can get them groomed and washed, enlist their doggie day care expertise, and have your dog walked while you're at work. And if you feel like showering your pup with presents, they've got a ton of vintage, new, and one-of-a-kind items from toys, to food, to beds, clothes, and collars. They even place toys on low shelves, so that when your dog comes shopping with you, he can test them out!
One more thing: If you live in the area and friends or family want to come visit, put them up in the adorable Metro Hotel!