Today is a very special day at Barney's New York. It's the first day the whimsical world of Lady Gaga comes to life for Barney's very special holiday project called Gaga's Workshop. Their online store has been transformed into an interactive fashion carnival bursting with limited-edition, exclusive products created by Gaga herself, Nicola Formichetti, and the artists Eli Sudbrack and Hamaide Pierson of assume vivid astro focus.
It's a total wonderland of wild, crazy and chic items ranging from makeup to Gaga-themed Christmas stockings and ornaments to sunglasses, t-shirts, leather jackets and even a Swarovski-encrusted teacup with a "diamond" inside.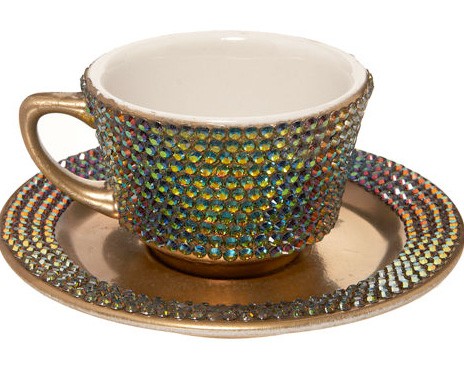 Best of all? It's a vivid, dynamic celebration of the spirit of gift giving and charity that comes with the holiday season. True to their word, Barney's donating 25% of sales from all these special items to the Born This Way Foundation, which focuses on youth empowerment and equality issues. It's decadence for a great cause!
Be sure to enter Gaga's Workshop here, and shop the store here.