This is our weekly guest-blog post from the moms behind Red Tricycle, a site that focuses on the "lighter side" of parenting. Every week, they'll be bringing us their picks of stuff to do around the Bay Area with kids.
At long last, school is out and it's camping season! Unless you were online in March the day the season's sites went up for grabs, you may think all the good sites have been snapped up, but it's not too late. While it's true places like Yosemite book up months in advance, there are plenty of options you and the kids will love, especially if you're willing to take a day or two off from work, for a mid-week break.
First up, take a look at our article about camping in the Anderson Valley. There were still a few spots left at Hendy Woods State Park when we checked last week, but sadly, Hendy is on the list of state parks scheduled to close in July. For more info about this sad issue, go here.
Also on the list, Portola Redwoods State Park in La Honda is a favorite since it's just an hour from the Peninsula and features a great ravine and some nice shade. Though the way down to the ravine is a bit steep in places, the kids will love splashing around in the mostly shallow water. There are hot showers (bring quarters) fire pits, picnic tables and banana slugs galore. Kids will love all the fallen trees bridging the ravine as well as the hollowed out tree stumps here and there that make for great hide outs. Read more...
Pfeiffer Big Sur State Park in Big Sur boasts open meadows, hiking trails, plentiful wildlife and a grocery store (the Camp Store) for when you forget the marshmallows. Like many campgrounds tucked into the trees, it's best to bring layers as the temperature can be a little cool even in summer months. Read more...
There are still plenty of weekend spots available at Fremont Peak State Park, which is closed Sundays through Wednesdays. Views are amazing (from the top of the peak, check out the sea of fog down below on the Monterey Bay), hikes are mostly mild and stargazing is a must. On select evenings (call to check your dates) the park opens their astronomical observatory complete with 30-inch telescope. The walk to the observatory is manageable even for little ones, and lots of amateur astronomers come up with their own telescopes to share their love for the night sky, sometimes even at the campground. Read more...
Did you know there was fantastic camping located just 20 minutes from downtown Oakland? You do now. Chabot Family Campground overlooks Lake Chabot. Hot showers, a naturalist-led campfire program, hiking and proximity to home, make this spot a favorite. While June is pretty booked, Chabot still has some July and August dates available. Nearby Lake Chabot offers paddle boats too. Keep in mind that if you're looking to escape it all, this might not be your spot, since it's so close to civilization. Read more...
Some things to keep in mind:
Don't give up if you're having trouble getting a summer spot—our summer weather will really hit its stride in September, so if you can't find a weekend at your ideal site, consider a weekend after Labor Day and get more mileage out of the summer. The weather at coastal campgrounds (like Sunset State Beach near Santa Cruz, or Sonoma Coast State Park) is best in the fall anyway…
Find available campsites through Reserve America, where you can plug in your desired dates, your zip code (if you're looking for something close to home) and the number of nights you want to stay. Reserve America will then return available sites as well as give you the option of finding "next available" dates if you have a specific campground you've got your heart set on.
What is your favorite kid-friendly camping spot in the Bay Area?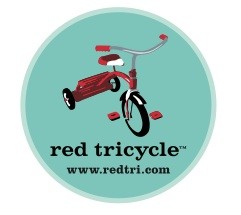 More This Week from Red Tricycle
San Francisco Kids Weekend Events: June 4-5