You'd better have checked your music biz-related cynicism at the door if you were in attendance at BeatBox last night in SOMA, where Bay Area music industry movers and shakers gathered to welcome what could be a very valuable tool for the local music scene: the musician networking/discovering hub Hear it Local SF.
Founder Matt Lombardi has taken a blueprint that was beta-tested in St. Paul/Minneapolis and applied it to the Bay Area scene, in the hopes of connecting local musicians with promoters, venues and fans–kind of like an eHarmony for the lustful artist/booker.
In the process, he has also managed to assemble an impressive and diverse network of partners, including reps from the rapidly growing nonprofit Party Corps, local music advocates and promoters Bay Vibes, Peter Varshavsky's forward-thinking record label Porto Franco and many more curious local promoters, venue reps and bloggers.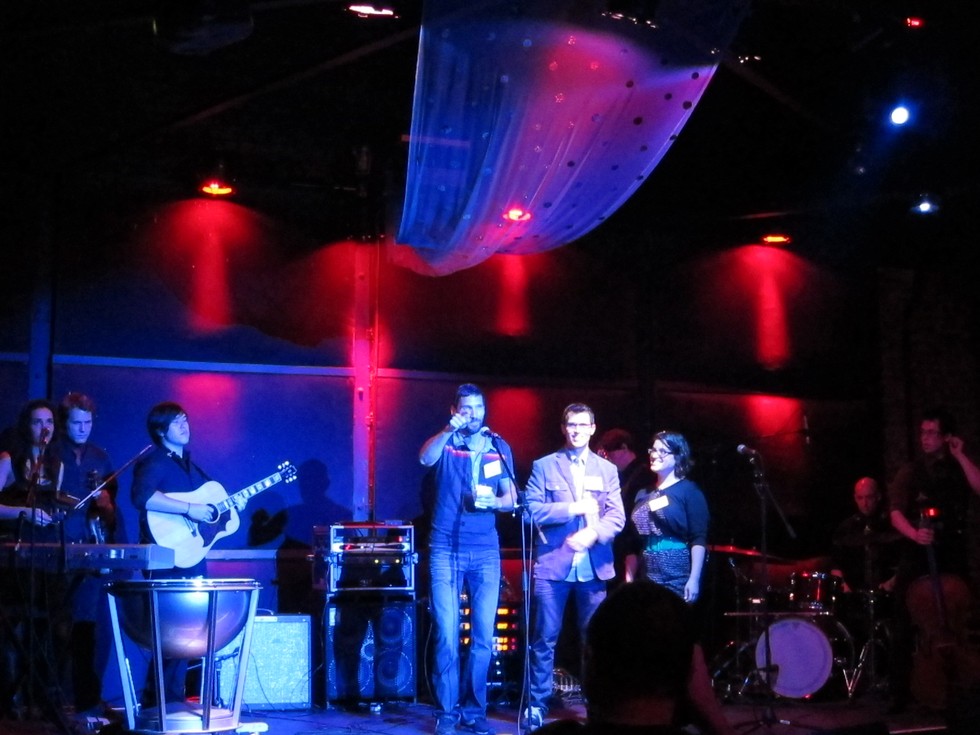 Say what you will for the independent musician and the DIY spirit, but the truth is it takes a community and support system to build healthy music careers today. Sure, our music scene is as vibrant as any in the country, but it's also still somewhat disorganized and fragmented. And that's not just a challenge for Hear it Local, but for everyone involved in the scene. "We've got a ton of musically ambitious people here in S.F., but not necessarily commercially ambitious musicians," Varshavsky told me. It's a reality he hopes to change with his young but already 30-something-act-strong label.
Here's hoping that BeatBox can continue to attract promising talent, too. The venue is a gem of a nook, located in an increasingly hip area across the street from Slim's, with a somewhat swankier feel than its neighbor but with the same loft-ish aesthetic. And while there are a few kinks to be worked out in the sound system, according to a few peeps in the know, three local acts — Con Brio, The Family Crest and Ramon and Jessica — sounded just fine, yet another reminder of our cultural embarrassment of riches here in the Bay Area.
@ChrisTrenchard