Want to feel and look your best? That requires a whole arsenal of health and wellness resources. Luckily, the Bay Area has tons to offer—and we've curated the best of them for you. Here are our picks for the yoga and fitness classes, healthy foods, healers, and more.
(From the editors: This guide was originally published in January 2017 and has been updated to reflect the latest news and closures.)
Be Present: Meditation, Sound Healing, Stress Management + More in the Bay Area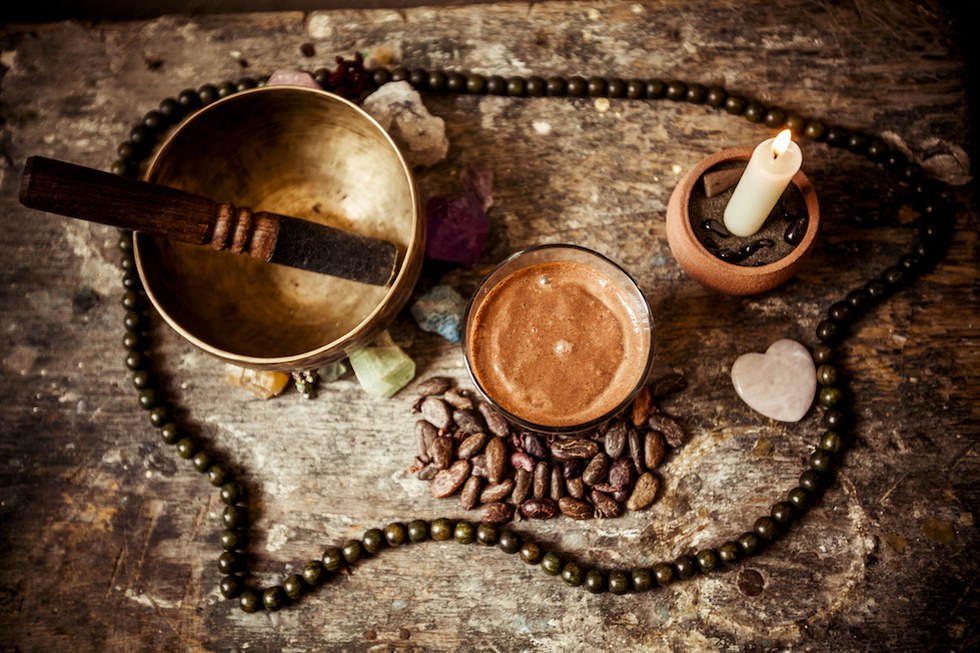 (Renphoto)
JUST BREATHE: LOCAL TRICKS FOR SUCCESSFUL MEDITATION
Mindfulness is the watchword of the day and, in our ongoing quest for enlightenment, we've come across a few classes, books, and apps that are keeping us firmly (well, sometimes firmly) planted in the present. On 411 peaceful acres in West Marin, Spirit Rock (5000 Sir Francis Drake Blvd., Woodacre) is largely for the pros, with residential retreats and extended study programs in Buddhist and mindfulness practices and more. Drop-in classes are open to beginners but, at two hours a piece, even the abbreviated path to wisdom requires a commitment. An alumnus of Spirit Rock, San Rafael–based Rick Hanson, Ph.D. blends his work as a clinical psychologist with his Buddhist spirituality in a multimedia offering of free newsletters (we like "Just One Thing"), mobile apps, books (Buddha's Brain may change your life), and meditation classes (at Veritas Interfaith Center, Dominican University, 50 Acacia Ave., San Rafael). Back in the city, Juniper Meditation Center and Integrative Clinic (1801 Bush St., #201, Japantown) has a stylish contemporary vibe and a secular philosophy, all despite the dyed-in-the-cloth Tibetan monk at the helm. For more independent practitioners, it's hard to beat a walking meditation in the gorgeous Labyrinths of Grace Cathedral (1100 California St., Nob Hill). Go on your own anytime, or pop in for the monthly candlelight labyrinth walk with live music.
Need a quick download? Here's a list of handy meditation apps:
Headstrong Meditation Podcasts: Narrated by Equinox instructor Amber Voiles, these four podcasts (Rise, Recharge, Unwind, and Sleep) have a meditation for every mood. Listen to them online or through the EQX app.*
Meditation Studio: A clean, pretty mobile space with 200 guided meditations from dozens of experts.
Insight: The mac daddy of meditation apps, with thousands of guided sessions, more than a million users, and plenty of customization options.
Headspace: For folks who love an English accent, this London-based app's founder Andy Puddicombe leads terrific meditations for dummies.
SOUND HEALING: MUSIC TO YOUR MIND
A recent article in Vogue hailed the sound bath as the new black in the current mindfulness movement, but, fact is, sound healing has been a thing in the Bay Area for some time now. Leading the pack is Sound Meditation San Francisco, which fills massive locales (think Grace Cathedral and North Beach's Hack Temple, each dramatically lit) with hundreds of devotees and a symphony of gongs and chimes several times each month. For more intimate sound bath experiences, try yoga/sound bath combo classes with Inner Sounds Yoga or Danny Goldberg (both Bay Area–wide).
FLOATS + BATHS FOR DEEP R&R
Let your aches and pains just melt away with a deeply warming float or soak. In San Francisco, a former auto-body shop has been converted into a zen mecca: Onsen (466 Eddy St. Tenderloin) offers a Japanese-style communal bathing pool, steam room, and sauna, with massage and acupuncture services coming soon. Meanwhile, the rooftop Bathing Ritual at Spa Vitale (8 Mission St, SoMa), is still a favorite. For a bath with a bit more oomph, roll up north for the mud and mineral varieties at Indian Springs Resort & Spa (1712 Lincoln Ave, Calistoga), where two magnificent heated swimming pools are filled with healing mineral water from the property's natural geysers. At neighboring Spa Solage (755 Silverado Trail N, Calistoga), the signature Mudslide treatment finishes with a snooze in a reclining chair that vibrates to the tune of New Age music, a REM sleep-inducing technology developed by NASA. Can't get away? Head to Piedmont Springs (3939 Piedmont Ave, Oakland) for a steamy session in an outdoor redwood hot tub and a trip to the sauna. If vertigo isn't your issue, get naked and weightless at Reboot Float & Cryo Spa (1912 Lombard St, Marina), where a float in a state-of-the-art pod filled with Epsom-salted water brings all the pain-relieving benefits and self-exploration of yoga—without the work.
HYPNOTHERAPY + INTUITIVE COACHING
All in your head? Test the powers of mind over matter with Active Transformational Hypnotherapy (1801 Bush St, #207, Japantown), where founder Sandra Andersch practices alchemical hypnotherapy, hypnofertility, and somatic healing for clients on a quest to conquer everything from smoking and everyday anxiety to chronic pain, trauma, phobias, and fertility challenges. If what you really need is a psychic, San Francisco's Nicki Bonfilio (3150 18th St, Ste. 504, Mission) is a widely respected intuitive counselor who employs breathwork, alchemical healing, astrology, and psychology to uncover the true cause of illnesses and promote peace of mind and clarity of thought. On the other side of the GGB, we know folks who swear by the astrological prowess of Ruby Holladay (San Rafael).
*Special thanks to our partners at Equinox Fitness Clubs.