December's storms bring in excellent surf. Check out the best beaches in and around SF.
PACIFICA STATE BEACH: For Newbies
Just getting your sea legs? 
Join the beginners at Pacifica State Beach's Linda Mar drag, just 20 minutes south of the city, where manageable waves on high and incoming tides make it easy to test the waters. While many other breaks in town require more experience, this beach draws crowds with favorable conditions and reasonable waves in winter. Splash around on a long board until you learn to shoot the curl with the big kids.
Hang Out: Skip the Taco Bell on the beach, and head to La Playa Taqueria for a burrito mojado or fresh fish tacos and an icy beer. 5460 Coast Highway, Pacifica, 650-738-2247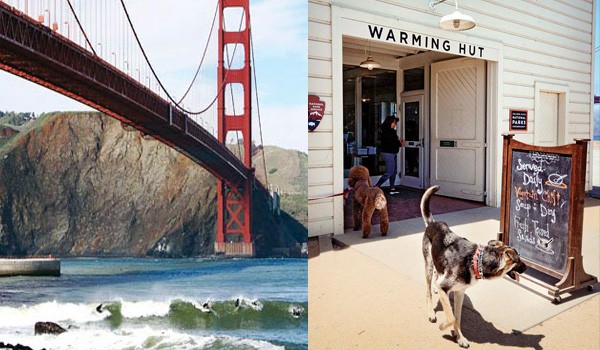 FORT POINT: For the Committed

While commuters clog the pavement atop the Golden Gate Bridge, the city's best surfers hit the waves below with picturesque views from the shores of the Presidio. To avoid a gnarly wipeout on rockier bits of beach, make for the break at the end of Marine Drive for a locals-only experience. Winter is prime season to paddle out, but first check the surf report—tides are sometimes unpredictable. Skilled veterans should catch the peak left wave at low and incoming tides, preferably during an easterly wind, for a truly unique ride.

Hang Out: Cut the ocean chill with organic sandwiches and a rich hot chocolate at the Warming Hut, one of SF's most iconic post-surf pit stops. 983 Marine Drive (at Long), 415-561-3042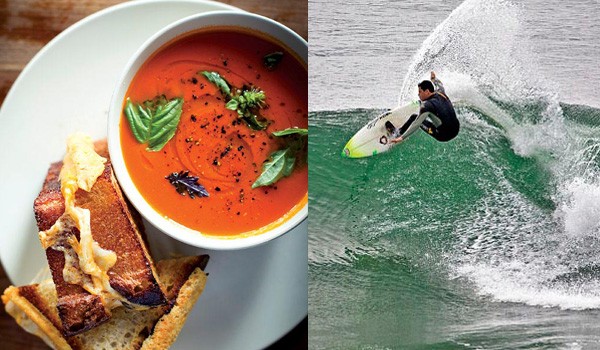 OCEAN BEACH: For Strong Swimmers

This three-mile beach has been called the most temperamental stretch of water on the California coast. Pay close attention to this ever-changing playground of breaks, and you may luck out with a sweet swell coming at an easterly wind from the west. Be warned: The tough 200-yard paddle out to the Noriega lineup requires a certain amount of perseverance. Start at Kelly's Cove on the north end for a slightly more mellow break. While longboards rule for smaller and mid-range waves, break out a shorter fish for heavier stuff.
Hang Out: Beat the Pacific fog at Outerlands with a cup of Sightglass coffee and a brunch of Eggs in Jail or a grilled cheese sandwich with peppery tomato soup. 4001 Judah St. (at 45th), 415-661-6140.
Head to the city's surf shops for gear that's perfect for the Bay Area's icy ocean waters.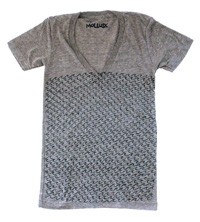 MOLLUSK
Best known for its array of retro-style boards, this trendy Outer Sunset shop also outfits wave riders with hoodies and shirts, like the Interval V-neck, designed in house. $24; 4500 Irving St. (at 46th), 415-564-6300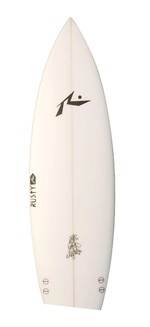 WISE
Call the store for a surf report before taking out a streamlined, three-finned Rusty Jokerr for those big, double overhead days at Ocean Beach. From $599; 800 Great Highway (at Cabrillo), 415-750-9473.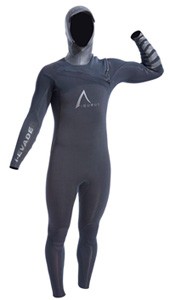 AQUA SURF SHOP
Novices go here to get up to date on all the current conditions, rent winter suits ($15 a day), or buy one like an Isurus wetsuit when they're ready for their own. From $499; 2830 Sloat Blvd. (at 47th), 415-242-9283.