By
Here at 7x7, we're become accustomed to taking a "sun day." Those rare days when it's over 70 degrees and sunny, and we can't bear the thought of being inside for another minute. So, we've rounded up some of our favorite outdoor activities, as well as workouts and other fun ways to hang.

Chic Way to Get to Work: Potaito Boards
This is not your kid's skateboard. Handcrafted in Northern California, Potaito Boards are each built with three layers of exotic, fine hardwoods including wenge, mahogany, and walnut and come equipped with top quality, USA made wheels from Seismic Skate Systems. Plus, every deck is built from 100% high quality repurposed materials that would have otherwise gone to waste. Created by two high school friends, the fledgling company's three newly released boards each have two chic horizontal bands of different hardwoods around an oak-grained core. All you have to do is shred up San Francisco's sidewalks.—S.M. // potaitoboards.com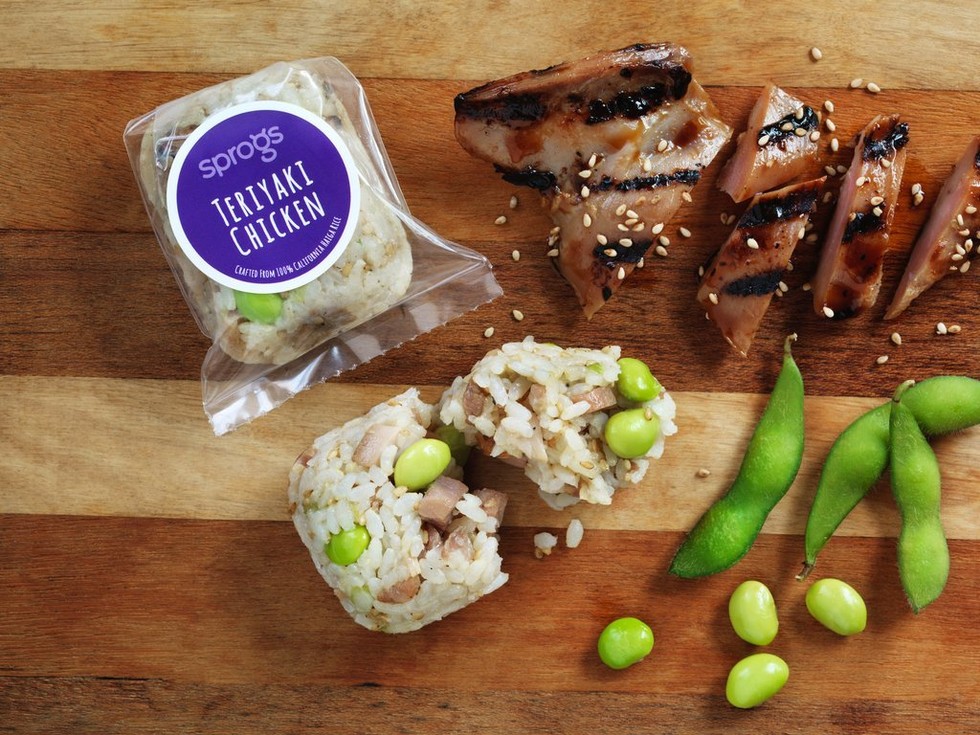 Portable Snack: Sprogs
The Japanese will be the first to tell you that anything wrapped in rice makes for the perfect, healthy and portable snack. Enter Sprogs: the San Francisco version of onigir, which have been keeping us fueled between work, pilates, and late-night dinner reservations ( I even took one along on a 15-mile run). The new company was created by Ching-Yee Hu, a busy mom who was looking for the perfect snack for her kids and herself. She uses Northern California haiga brown rice that is partially milled to remove the tough outer bran to make it easier to digest yet retains the nutritious germ inside. Then, she created both "Veggie" (vegan) and "Meatie" varieties. My favorites include teriyaki chicken and kale & kimchee. You can warm them up in the microwave, but I prefer my sprog thrown in a purse and forgotten about until I'm dying for a snack.—Sarah Medina // sprogsfresh.com
Best Thing to Happen to Health Care: Nurx
A new SF-based app called Nurx is offering a digital solution to getting your b.c. on time and at an affordable price. Founded by Hans Gangeskar and Dr. Edvard Engesaeth, Nurx is the newest white glove service to offer home delivery in the Bay Area. But instead of clothes or food, Nurx is offering to deliver the ring/pill/patch straight to your door in less than 48 hours. Plus, it's free to use with insurance. Here's how it works: You choose your preferred brand of birth control, answer a few questions, enter your insurance information, and place your order all on the website. A Nurx physician will review your order and write your prescription, and the medication is delivered to you at no cost, if you have insurance. If you don't have insurance, the prescription and delivery are still free, and the medication itself starts at $15. Game. Changer.—Madeleine Löfberg // app.nurx.co
Class to Make You Sweat: MatBox at Pilates ProWorks

A challenging, motivating, and ass-kicking mix of pilates and boxing, MatBox is the latest class from Pilates ProWorks. Benefits include improved core stability and strength, increased alignment and balance, enhanced cardiovascular health, increased bone density, improved total-body strength and decreased stress. What more could you want? —E.M. // Matbox ($20 new client) at Pilates ProWorks, 563 Commercial St. (FiDi), pilatesproworks.com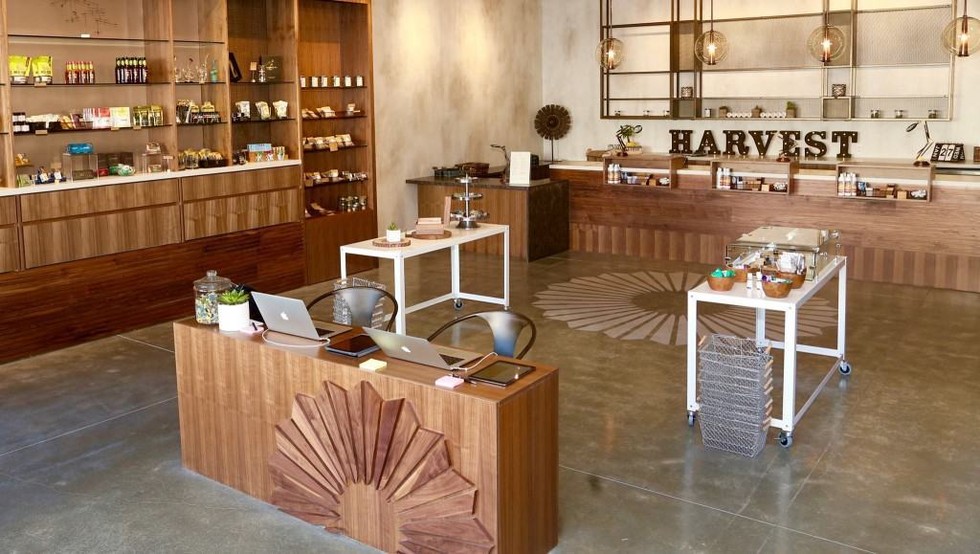 Chic Cannabis Outpost: Harvest Dispensary
The new Harvest is downright magical—a signal of what's to come from next generation pot clubs. Gone are the aesthetic nods to dingy methadone clinics and bulletproof-glassed check-cashing kiosks. With a muted gray façade, stylish industrial pendant lamps, and a modern sans serif logo, Harvest feels more like a high-end tea boutique meets The Body Shop. Once inside the city's cleanest-smelling club, let the tasteful scents of cinnamon and lavender soothe you while you sip a free Pellegrino and sign up on an iPad to the tune of "All Along the Watchtower." Harvest is also stocked with some of the finest edibles, topicals, tinctures, and extracts—there's even plenty of Foria's cannabis lube for ladies. But that's not all: Harvest takes the exclusivity angle one step further with its private, members-only lounge at the back of the store. Plush leather couches and elegant coffee table books about bud await. —Herb Caine // 4811 Geary Blvd. (Inner Richmond) harvestshop.com
Hardest 60-Minutes Ever: Orangetheory Fitness
Now open in the FiDi (in addition to their Alameda flagship), Orangetheory Fitness dishes out 60-minute workouts using heart rate monitors to display and track individual performance, with the ultimate goal of reaching 12-20 minutes in the "Orange Zone" (84% or higher of your maximum heart rate). The action-packed class is broken into intervals of cardiovascular and strength training using a variety of equipment including treadmills, rowing machines, TRX suspension training, and free weights. The result? A 500–1,000 calorie burn per session. —E.M. // 60-minute session ($16 drop-in) at Orangetheory Fitness, 2610 Fifth St. (Alameda),orangetheoryfitness.com
Spot to Soothe Your Muscles: Meadowood Spa
As of Fall 2015, the Michelin three-star Restaurant at Meadowood isn't the only reason to return to this luxe Wine Country retreat. With the opening of the all-suite, hyper-luxurious Meadowood Spa—complete with soaking pools, relaxation gardens, and its own culinary offering—hotel guests and club members may hole up for the day in rustic-modern spa suites with all the trappings. Plush furnishings, private steam rooms, and views to tranquil natural surrounds set the scene for your Essential Journey, a 90-minute refresh sesh that includes a one-hour massage, facial or body treatment plus a wellness consultation. You'll have your choice of products including vinotherapy from Caudelie and Swiss skincare line Luzern. —C.H. // The Essential Journey ($225 for massage/body, $235 for facial) at Meadowood Spa, 900 Meadowood Ln. (St. Helena), meadowood.com/spa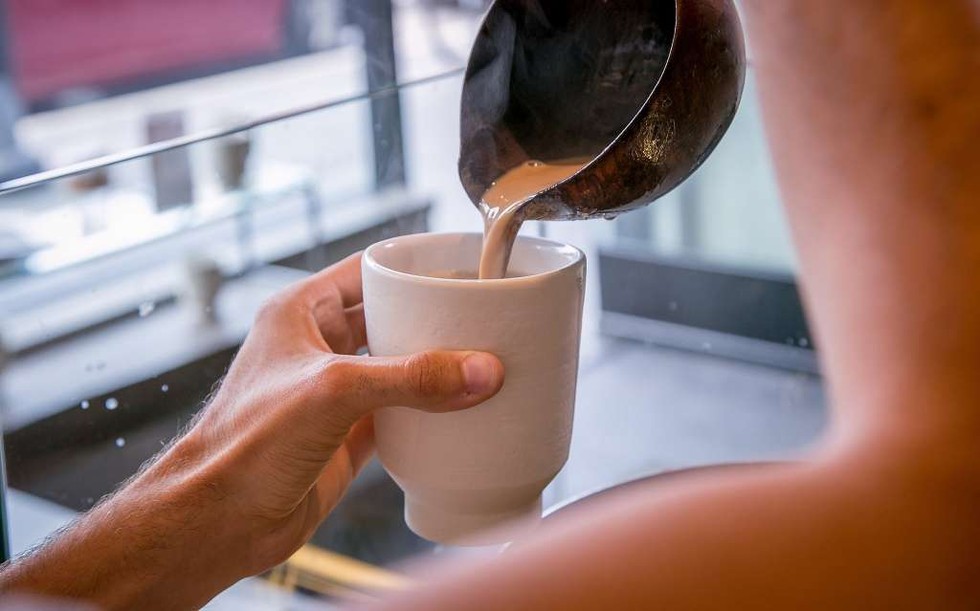 Post-Workout Pick Me up: Chai Tea at Samovar Tea Lounge & Bar
Ditch the coffee shops and treat your body to a soothing cup of freshly brewed tea. Sit down to a full meal overlooking the Yerba Buena gardens, or stop by the recently opened Tea Bar in the Mission for a cup of chai tea on the go. —S.H. // Chai Tea ($14) at Samovar Tea Lounges & Bar, 411 Valencia St. (Mission), samovartea.com
Way to Start the Day: Avocado Toast and a Sunshake at Native Juice Co.
If you want to find a 7x7 editor on a weekday morning, look for us in line at Native Juice Co., where we get our daily fix of smashed avocado toast and Sunshake smoothies. The toast, served on pain au levain with Maldon sea salt, lemon zest, micro greens, and chili flakes is the ultimate breakfast boost—we add hard-boiled egg for extra protein. The Sunshake, meanwhile, is our chocolatey, decadent afternoon snack: With sunflower butter, banana, natural cocoa powder, coconut milk, coconut water, it's practically guilt-free. Enjoy! —S.M. // Avocado Toast ($8) and the Sunshake ($6) at Native Juice Co, 168 Sutter St. (FiDi), nativejuiceco.com
White Glove Service: Dental Exam at Studio Dental
Today, pretty much anything can be delivered on-demand, even a dentist. Studio Dental will bring their mobile dental studio to your office, home, or pretty much anywhere, for quick and efficient dental care. They offer cleanings, whitening, Invsalign, and even cosmetic dentistry, and accept most forms of insurance. Welcome to the 21st century. —Anthony Rogers // studiodental.com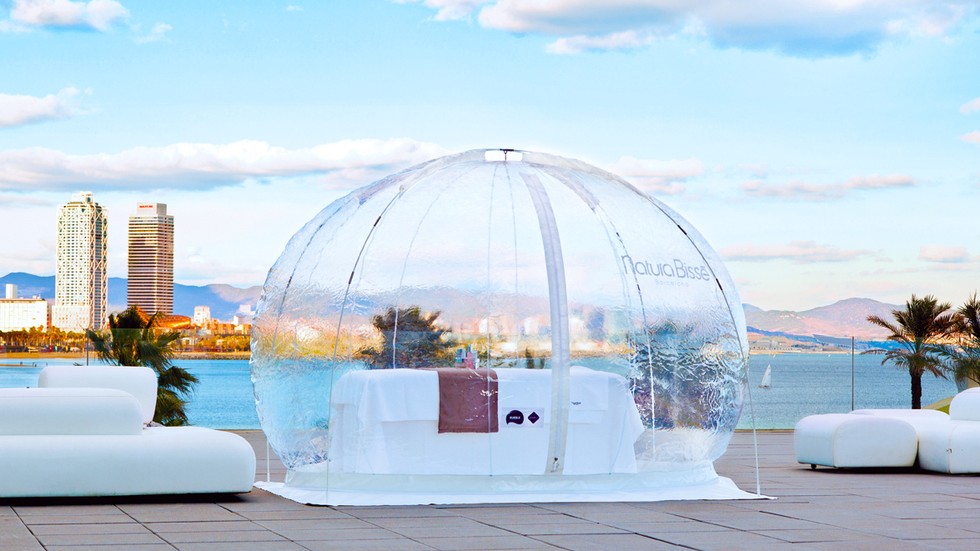 Breathe the Fresh Air: Natura Bissé Pure Air Bubble at The Spa at Four Seasons Silicon Valley
For anyone who's ever dreamed of spending a peaceful day inside your very own bubble, Pure Bliss is for you. For just three days this spring, the Spa at Four Seasons Silicon Valley brings back the Natura Bissé Pure Air Bubble for a poolside facial like you've never experienced before. Pumped full of 99.95 percent purified air, your semi-private bubble (we can see you!) will block viral agents, allergens, and various other contaminating particles to deliver what's basically the most antiseptic facial ever. —Chloe Hennen // The Spa at Four Seasons Silicon Valley, 2050 University Ave. (East Palo Alto), fourseasons.com
Ultimate Luxury Facial: Tata Harper at Credo Beauty
For those who work all week and into the weekend, a powerful facial can go a long way. The Ultimate Luxury Facial at Tata Harper uses a quadruple mask system to lift and firm on every level of the skin and leave you looking ten years younger. The relaxing experience includes a luxurious Ageless Hand Treatment and Thermal Eye Therapy for a well rested look. We swear, they work miracles. —A.R. // The Ultimate Luxury Facial ($250) at Tata Harper Spa, 2136 Fillmore St. (Pac Heights), credobeauty.com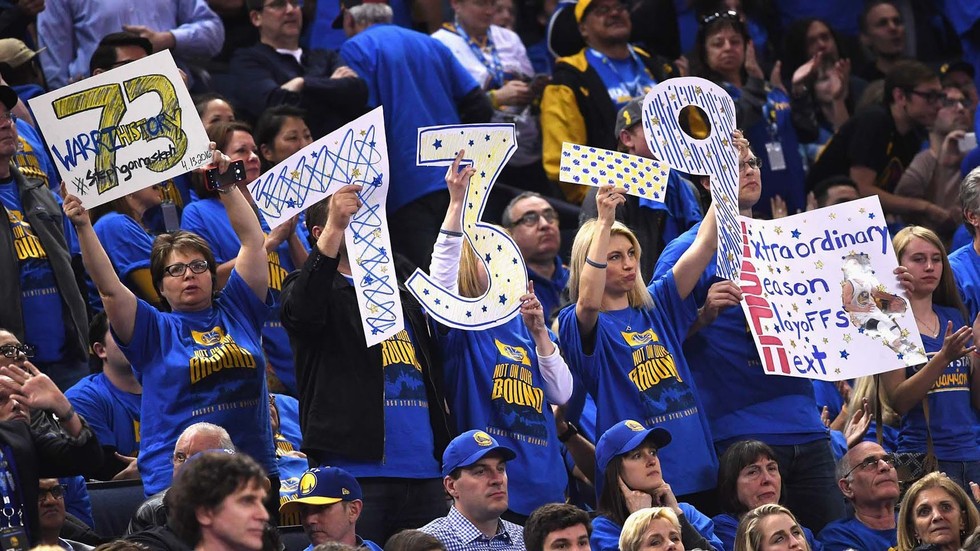 Sports Moment: Golden State Warriors
On April 13, 2016, the Golden State Warriors defeated the Memphis Grizzlies 125-104 to finish their regular season 73-9, breaking the Chicago Bulls' 20-year-old NBA record for most wins in a season. And the Bay Area went crazy. One month later, Stephen Curry became the first unanimous MVP in NBA history, as a panel of 130 sports writers and broadcasters, plus a fan vote, all awarded him first place votes. It's a fitting honor for the player who turned in the best season the NBA has ever seen. #dubnation // nba.com/warriors

Community Gym: Sidekick LGBT Gym
Everyone should feel comfortable at the gym. At the Perfect Sidekick in Oakland (which calls itself the nation's only LGBT gym), founder Nathalie Huerta goes out of her way to cater to the diverse LGBTQ community. Group classes begin with participants sharing their names and preferred pronouns and instead of gender-segregated change rooms, there's one big locker room open to folks of all gender identities. The gym's staff is even required to attend regular sensitivity training. Of course, straight people are welcome too. // 2706 Park Blvd. (Oakland), thequeergym.com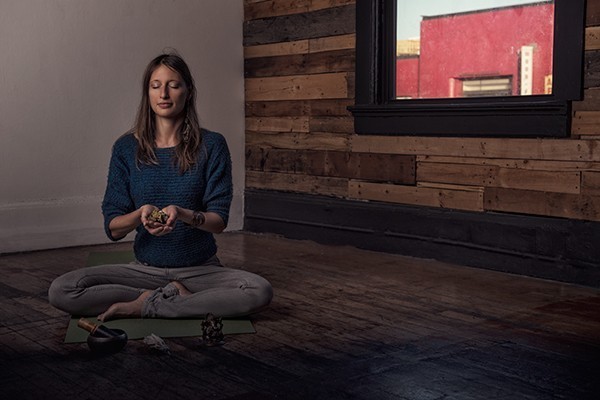 Pot-Fueled Workout: Ganja Yoga
While combining cannabis and yoga is a popular pastime in India (many monks would use the powerful herb in sacred ceremonies to achieve an altered state of consciousness that allowed for a deeper meditation) no one had brought the practice stateside until 2012, when local yoga instructor Dee Dussault opened her Ganja Yoga practice in San Francisco. Located in an unassuming artists building in SoMa, the free-spirited Ganja Yoga class feels worlds away from the stress of the busy work day. The use of cannabis in the social environment is always optional, yet highly recommended as a way to enhance the overall experience. If you're a beginner to pot or yoga, Dussault will educate you on various options, strains and potencies to find what works best for you. —Sarah Hawthorne // deedussault.com
Way to Grow an Inch or Two: Pilates Apparatus Classes at Maiden Lane Studios
Our years-long quest for the perfect pilates studio had left us feeling like our girl Goldilocks—too big, too hot, too far away. Situated in Union Square, Maiden Lane Studios is just right—a small, sunny, and modern space where we can breathe through our hundreds in peace. Plus, reformer and mixed apparatus pilates classes are limited to just three people, so we can get all the special attention we need. —C.H. // Pilates apparatus classes ($45 for new client 3-pack) at Maiden Lane Studios, 80 Maiden Ln. (Union Square), maidenlanestudios.com
Juice with Style: Juicero
Designed by Apple darling Yves Bahar, the Juicero "farm to glass" systemwhich includes the Juicero Press, Juicero Packs and mobile app—is the latest, most stylish way to bring raw, organic, cold-pressed juice to your breakfast table. This uber smart juicer is designed to track farm origin of ingredients, produce freshness, nutritional information and allows for effortless reordering via the Juicero app or website. You'll never be healthier.—A.R. // juicero.com
DON'T MISS A BAY AREA BEAT! SUBSCRIBE TO OUR NEWSLETTER.