By
Sure, the Bay Area is great. But when you're itching for an adventure, check out some of the area's hottest getaways—some are closer to home than you might think. Here are this year's most popular destinations, new hotels, restaurants, and more.

Unusual Airbnb: Mongolian Yurt in Colfax

If you're looking for a private mountain oasis, this colorful Mongolian yurt in Colfax is just the thing. Located in the Sierra Foothills, just a half hour drive from Lake Tahoe, the yurt is decorated with Asian-inspired decor and includes a bed, living and dining areas. Help yourself to the amenities: a pool, hot tub, sauna, hammock, barbecue, kayaks, canoes, horseshoe pits, outdoor kitchen, gold panning sites, and numerous trails to hike await. Have a bigger group? There's also a nearby cabin with a kitchen and another cabin with a bedroom and bathroom for an additional cost. The whole site accommodates up to seven people. —Christina Nellemann // airbnb.com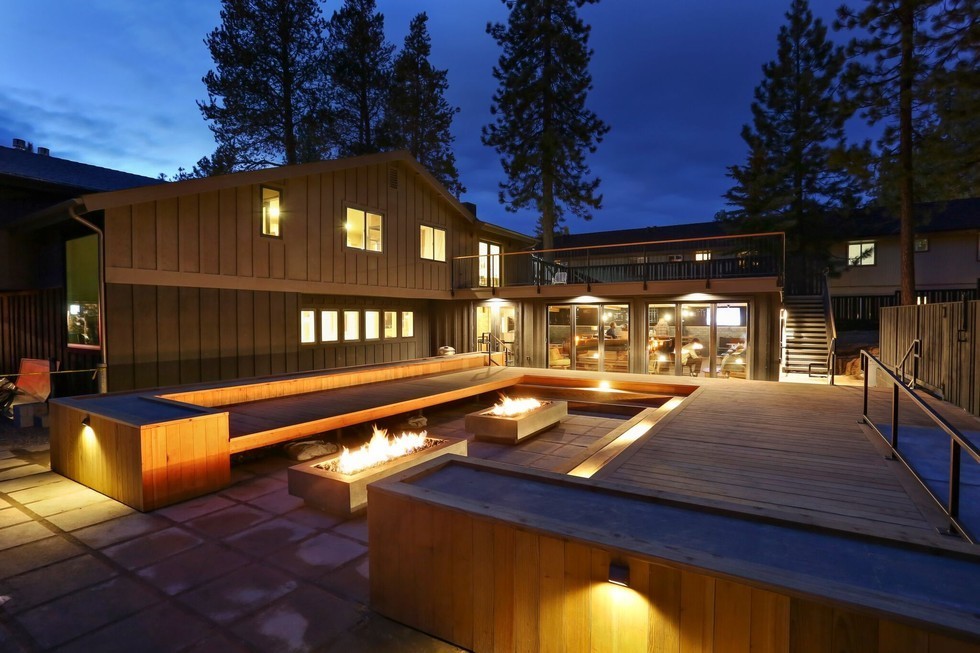 Stylish Mountain Retreat: Coachman Hotel, Tahoe

Coachman was originally built in 1960 to accommodate the influx of tourists headed to the Tahoe Olympic Games. Earlier this spring, it was reimagined as a hipster paradise. While you won't get the spa-style amenities associated with the Ritz-Carlton in Truckee, or the massive space from an Airbnb vacation house, Coachman provides style and practicality at a surprisingly affordable rate. In the summer, guests lounge at the pool when they're not kayaking or paddling at the lake (another two-minute walk away), or on the mountain doing a vigorous hike. —Sarah Medina // 4100 Pine Blvd. (South Lake Tahoe), coachmantahoe.com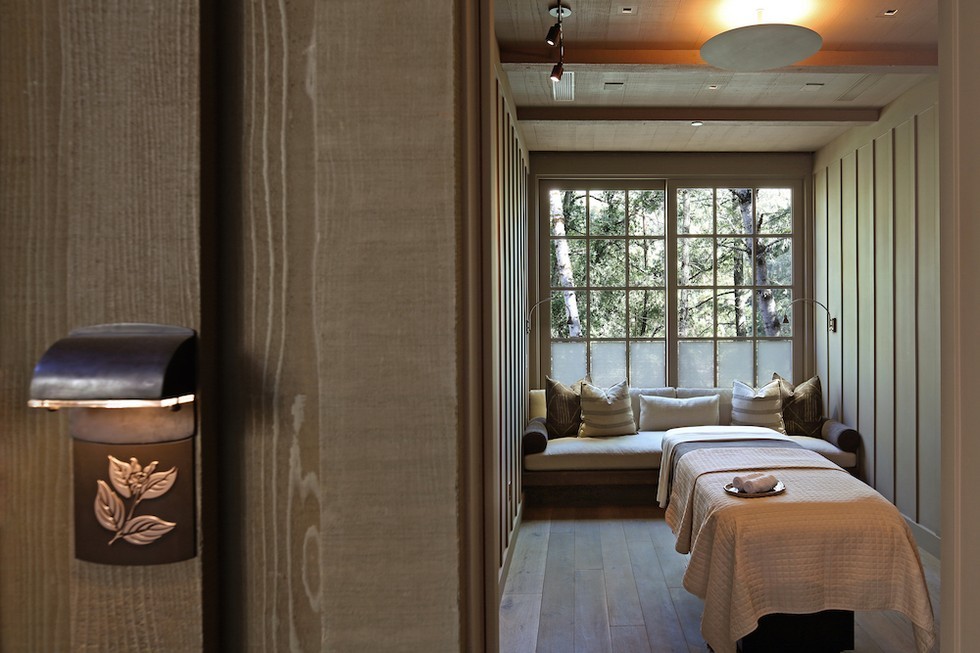 (Courtesy of Meadowood Spa)
Wine Country Spa Day: Meadowood Spa
Chef Christopher Kostow's heralded tweezer cuisine isn't the only big draw at this mainstay resort, hidden in the trees behind Silverado Trail. At the close of 2015, Meadowood raised the curtain on a fabulous $60 million renovation that includes a fetching nine-hole golf course and one of the most glorious spa experiences in the Valley. The new, all-suite Meadowood Spa is first-class all the way, designed for true spa days with multiple serene-chic spaces designed for lounging about. Check in with plenty of time before your appointment to take advantage of the steam room, sauna, and mineral soaking pools in the relaxation gardens. Once you're loose and warm, you'll be whisked away to your own plush suite for a chat with your therapist, who will curate the experience to your precise specifications, from the aromatic oils for your massage to the after-treatment organic sipping elixir. But first, a pre-treatment indulgence: Whether you prefer an aromatherapy steam shower, dry body brushing, or a delicious foot bath, a few hours at Meadowood Spa will give you the glow of a long weekend vacation. Just one caveat: The spa is open only to Meadowood members and guests. Reserve one of the renovated bungalows even if for just one night—with a deep soaking tub, fireplace, room service, and blackout shades, you'll think you've died and gone to Wine Country heaven. —Chloé Hennen // Meadowood Napa Valley, 900 Meadowood Ln. (St. Helena), meadowood.com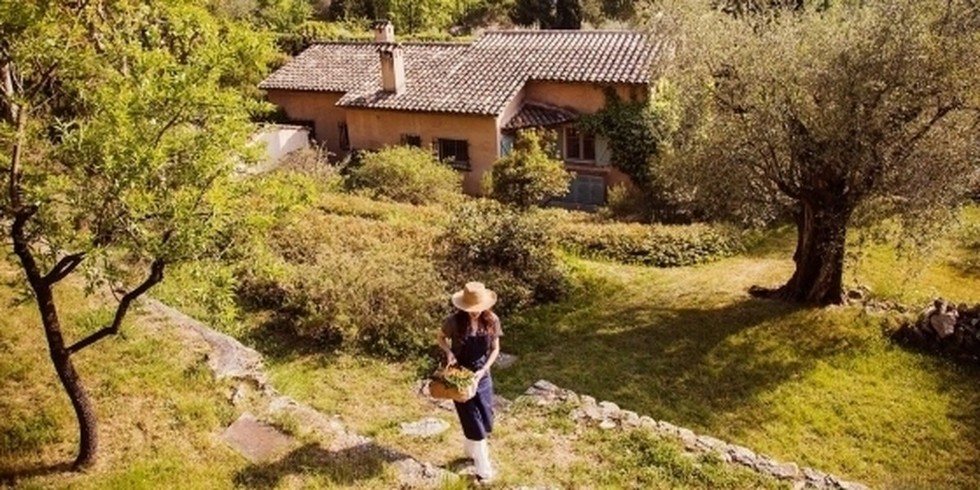 Foodie Destination: Julia Child's House In Provence, France
La Pitchoune ("La Peetch" for short) was the summer home of Paul and Julia Child for nearly thirty years. Though coated with French charm, what makes La Peetch so special is its history: The listing describes La Peetch as "a gorgeous 3 bedroom cottage that catalyzed the food movement in 1970s Provence," and promises "a space to cook, commune, explore, and walk the footsteps of culinary greats." Like Child, guests can venture into the city to shop local markets, forage for herbs in the garden, and gather in the kitchen to prepare an unforgettable meal (hopefully over a glass of wine - or three). —Darbi Howe // Châteauneuf-Grasse, Provence-Alpes-Côte d'Azur, (France), airbnb.com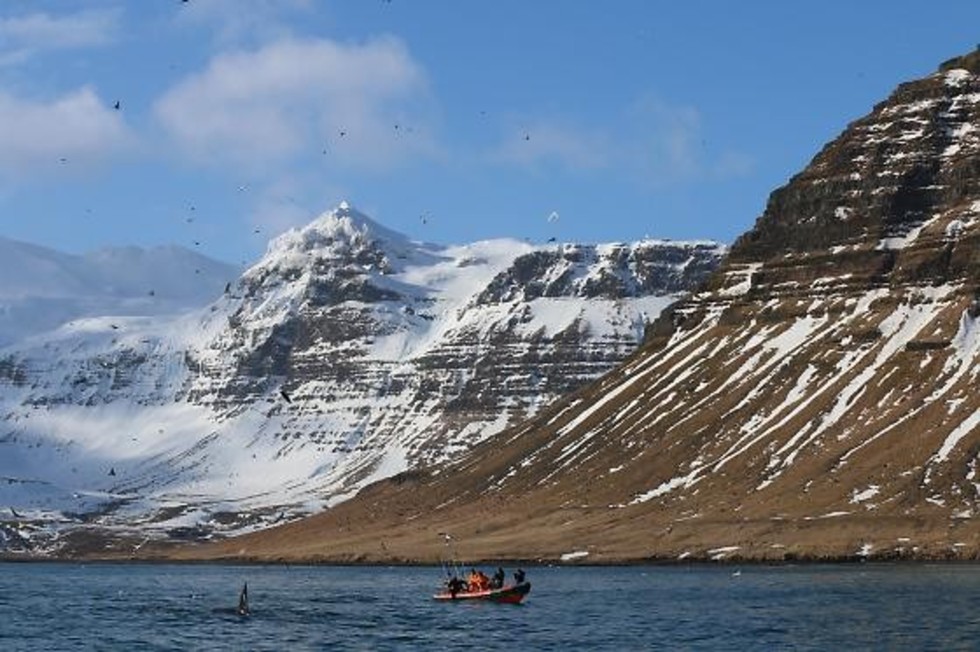 Weekend Overseas: Iceland

Already thinking about your summer plans? Icelandic discount airline WOW Air offers flights from SFO or LAX to Iceland for just $99 one way. While it's likely you'll have to pay big for basic amenities (luggage, water, etc.), this is a great opportunity if you're willing to travel light. The 340-passenger flights head straight to Reykjavik's Keflavik Airport (KEF) in Iceland, where travelers can then connect to WOW's 21 other European destinations, including Berlin, Paris, Copenhagen, and Amsterdam for as low as $199 each way. Holy loophole! — S.M. // wowair.com
Throwback Campsite: AutoCamp

Outfitted with modern design and hotel-style amenities, AutoCamp is expanding their empire with a second outpost in Guernville opening August 15. With 24 custom Airstream travel trailers, 10 fully equipped luxury tents, and a modern Frank Lloyd Wright-inspired architectural pavilion, where curated artisanal food and drinks will be served, the Russian River location is much larger than the flagship campground in Santa Barbara. Other playful amenities include art installations, bocce courts, cruiser bicycles, and canoes. —S.M. // (Russian River), autocamp.com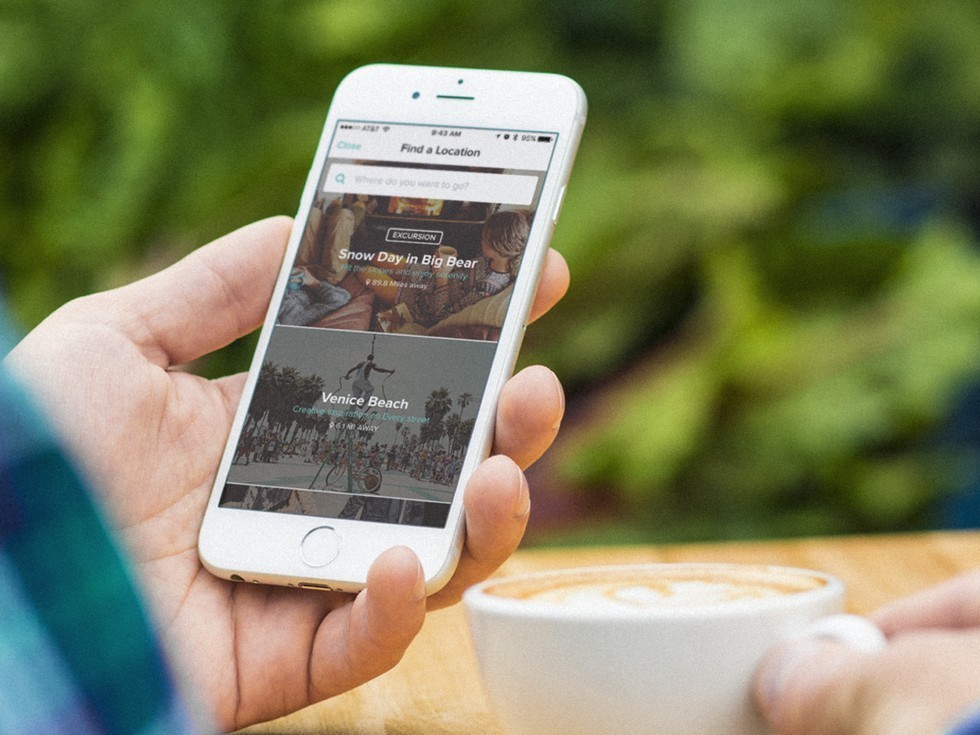 Best Thing Since Airbnb: Overnight

A new LA-based startup, Overnight, can pair you with a local to stay with in less than a minute. Here's how it works: New users can login to the app via Facebook, request a room in the general neighborhood they want to stay in, and in about 45 seconds you'll get a response. Nearby hosts get a notification that lets them check out your profile, and see if you have any mutual friends or weird hobbies. If they accept you, you'll get a message that shows the photos and details of their place. If you approve, you'll get the option to pay for the room and chat with the host to coordinate your arrival details. For those filled with wanderlust, consider this a green light to hop on whatever plane you want, and know you'll have somewhere warm to stay that night.—S.M. // joinovernight.com
Futuristic Transportation: Hyperloop

The mythical Hyperloop (as dreamed up by Elon Musk) is a futuristic transportation system that works on magnetic levitation to carry people or cargo at 750 miles an hour in comfortable pods. You'll get from San Francisco to Los Angeles in as little as 30 minutes. It would be a complete game changer. Now enter, Hyperloop One, a San Francisco-based start up founded by early Uber investor Shervin Pishevar and Brogan BamBrogan, a former SpaceX engineer. By the end of this year, Hyperloop One plans to build and test a complete hyperloop, including the tube, pod and the computer that pilots the pod. That pod should travel about 700 miles an hour.—S.M. // hyperloop-one.com
Quirky Spot Outside CA: International Car Forest of the Last Church
Located on Highway 95 southeast of Goldfield is the International Car Forest of the Last Church. Artists Chad Sorg and Mark Rippie started the forest many years ago when they noticed one lone car standing on its nose in the sand. They have since stacked and buried more than 40 junked cars, trucks, and vans, many of which have unique murals and designs painted on them. —C.N. // Goldfield, Nevada, facebook.com/carforest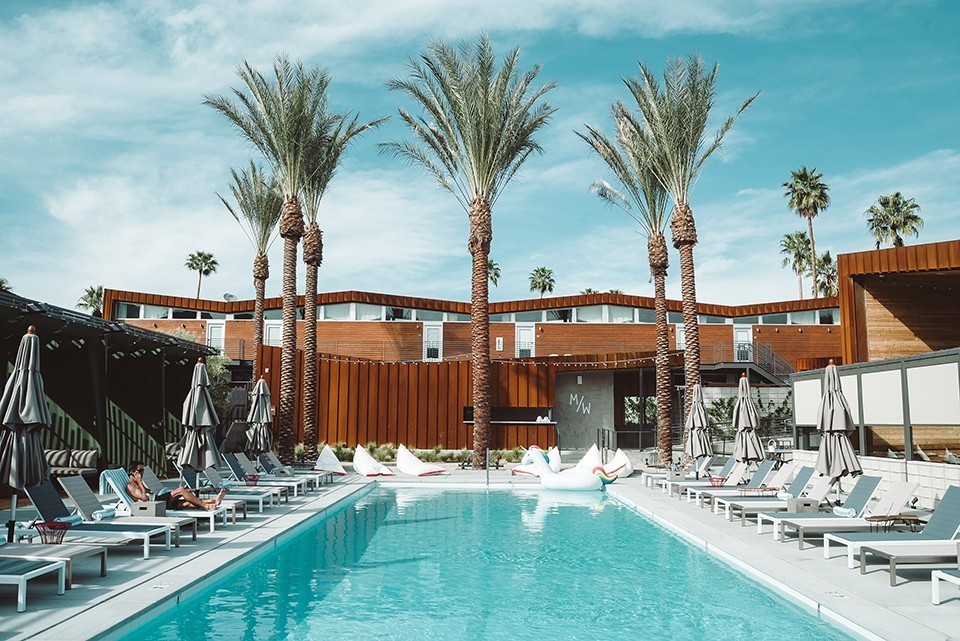 Go for the Architcture: Arrive Hotel, Palm Springs

Arrive is the first new hotel built from the ground up in Palm Springs in at least a decade. Cofounded by Ezra Callahan, one of Facebook's founding team, Arrive is a modern boutique hotel with 32 rooms, a restaurant, coffee shop, juice bar, and ice cream shoppe that targets locals as well as tourists. Arrive ditches traditional hotel services, like the front desk and room phones, and replaces them with technology we use in everyday life, like texting, with the purpose of giving guests a comfortable and easy stay stripped of stodgy hotel formalities. Inside the guest rooms, which continue the midcentury modern theme with clerestory windows offering dramatic views of the desert mountains, Apple TV is offered, along with king beds, free WiFi, Malin + Goetz bath amenities, and minibar snacks. Don't miss Dive-In movie nights by the pool. —Ana Kamin // 1551 N Palm Canyon Dr. (Palm Springs), arrivehotels.com
Boho Paradise: The Goodland in Goleta
Don't think that hotel groups weren't paying attention when properties such as The Parker Palm Springs and The Surf Lodge in Montauk caused a design stir among the creative class. For proof, look to The Goodland, Kimpton Hotel's (successful) attempt at a design-driven, warm-weather resort just outside of Santa Barbara. Kimpton took a low-slung, former Holiday Inn property and transformed it with modern-boho decor, a sparkling blue pool, photo booth, and enough succulents to populate Pinterest from now until forever. Comfortable rooms include playful amenities such as a Crosley turntable with access to an honest-to-goodness Record Concierge. We love the indoor/outdoor setting at the hotel's stylish restaurant, Outpost, and shiny Airstream that doubles as a bar for weekly margarita parties. —Garrick Ramirez // 5650 Calle Real (Goleta), thegoodland.com
Night in the Trees: Ocean-View Surf Home in the Trees of Aptos
This quiet three-bedroom house, situated just above the tree line next to Santa Cruz' redwood forest, has a beautiful view of the Pacific Ocean. Don't mistake its seclusion for "roughing it": heat, Internet, and cable TV are included. Since it's just two miles from the beach and a 15 minutes drive to Santa Cruz, you have no excuse to shirk dawn patrol. —Michelle Klug // Aptos, airbnb.com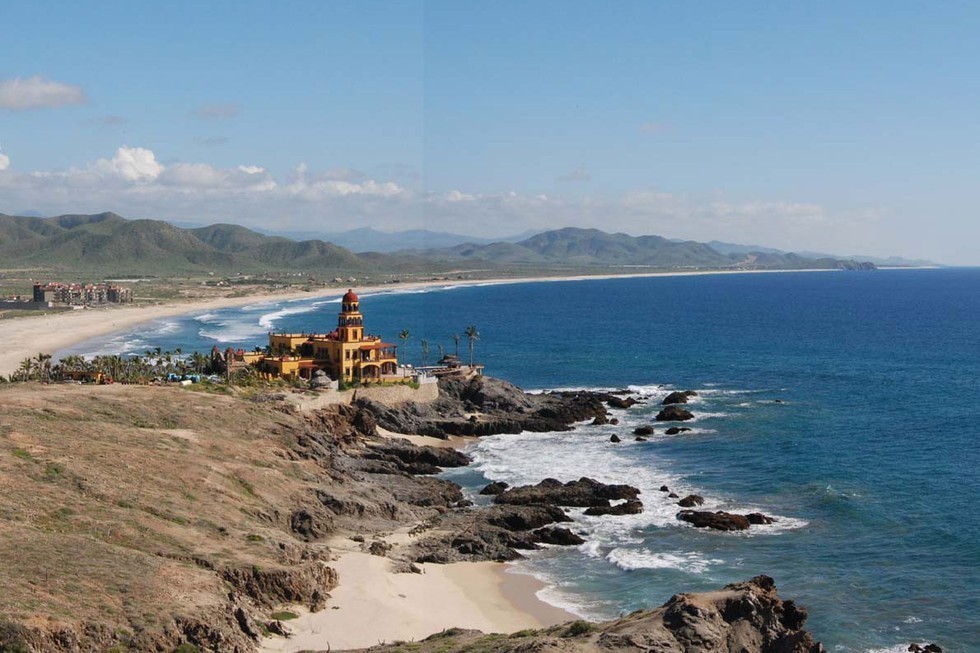 Party South of the Border: Todos Santos

The quiet coastal town of Todos Santos is about an hour's drive northwest of Cabo San Lucas. Over the years, this state-designated "pueblo magico" has quietly gained a reputation as a hip tourist destination, surf spot, and yoga and meditation retreat for visiting sun-and-solace seekers. With its numerous art galleries housed in colorful colonial-era buildings, open-air cafes, farmers markets, fish taco eateries, and laid-back pace, Todos Santos retains the authentic country charm and relaxed lifestyle of the old Baja Sur. No wonder The New York Times placed it 23rd out of the top 52 places to visit in 2016. —Ben Davidson // 7x7.com/bajas-magical-village-todos-santo
Up-and-Coming Neighborhood: Funk Zone, Santa Barbara
No longer just a sleepy SoCal enclave for posh retirees, Santa Barbara is getting in on the hipster scene with the rise of the Funk Zone, a warehouse district that's been transformed over the past few years by tattooed and Warby Parker–spectacled makers of all kinds. Yes, the neighborhood's name feels a little self-conscious; but its boutique wine-tasting rooms, art galleries, eclectic shops, microbreweries, and farm-to-table restaurants are actually legit.—Hana-Lee Sedgwick // 7x7.com/a-modern-guide-to-santa-barbaras-funk-zone
Travel Inspiration: The Last Stop: Vanishing Rest Stops of the American Roadside
Road-tripping along historic Route 66 is a wanderer's dream. With its open stretches of blacktop and vast vistas, the route from California to Texas epitomizes the overwhelming spirit of the American Southwest. While embarking on this epic journey, photographer Ryann Ford was struck by the multitude of humble, solitary midcentury rest stops built during the nation's golden age of car travel. Collected for The Last Stop: Vanishing Rest Stops of the American Roadside, Ford's photographs take us on a memorable ride across the United States, visiting more than 75 different locales along the way. —A.R. // amazon.com/Last-Stop-Vanishing-American-Roadside
DON'T MISS A BAY AREA BEAT! SUBSCRIBE TO OUR NEWSLETTER.