By
James Corden heads to Northern California to spend time with Golden State Warriors star Stephen Curry, and the two play some mini golf and take a ride in the...


Here's the talk in town this week...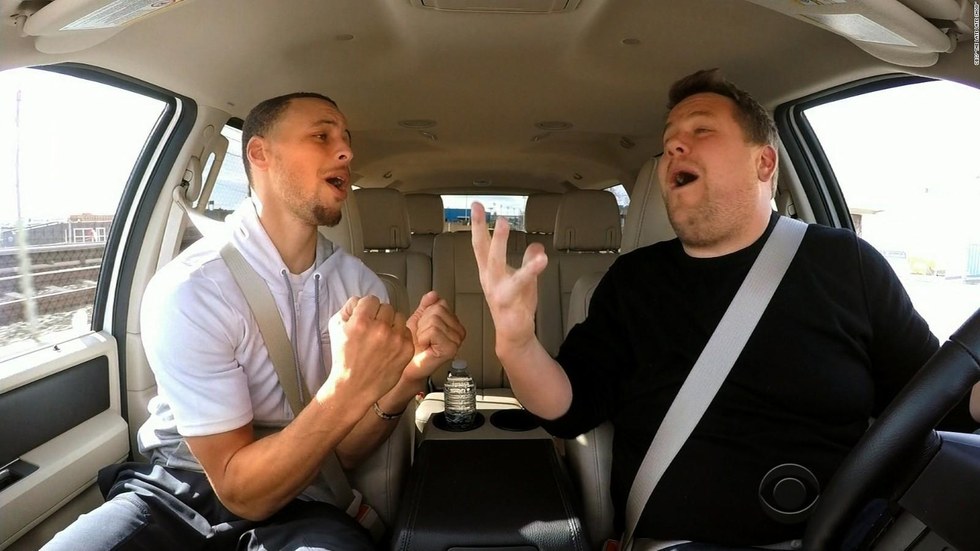 James Corden flew down to the Bay Area to spend a day with Golden States Warriors star Stephen Curry for Monday night's Late Late Show.
James Corden Does Carpool Karaoke With Steph Curry, Plays Mini Golf in Alameda, SFist
Monday's Late Late Show featured James Corden making a trip down to the Bay to seek out Steph Curry (who else?), where it turns out our Bay Area favorite isn't just a star on the court, but at air hockey, mini golf, arcade dance games...the list probably goes on. To top it off, Curry joins in on a few Carpool Karaoke sing-a-longs—and belts out a few Disney tunes word-for-word in true young-dad spirit. Read More
Salesforce Tower Becomes Tallest Building in San Francisco After Final Beam Placed, ABC News

Thursday marked the topping off of Salesforce Tower as placement of the final beam officially making it the tallest building, at 61 stories tall, not just in San Francisco but west of Chicago, soaring above Millennium Tower and even higher than the Transamerica Pyramid. Read More
Will California's New Cigarette Tax Make More Smokers Quit? Sacramento Bee

Smokers are feeling the pain in their pocketbooks as an additional $2 tax on every pack of cigarettes went into effect on April 1st thanks to the passage of Prop. 56. Not all our state's smokers have that kind of money to blow, though, so between hoarding cartons and calling it quits, some are taking the actions they need to cope with the price hike. Read More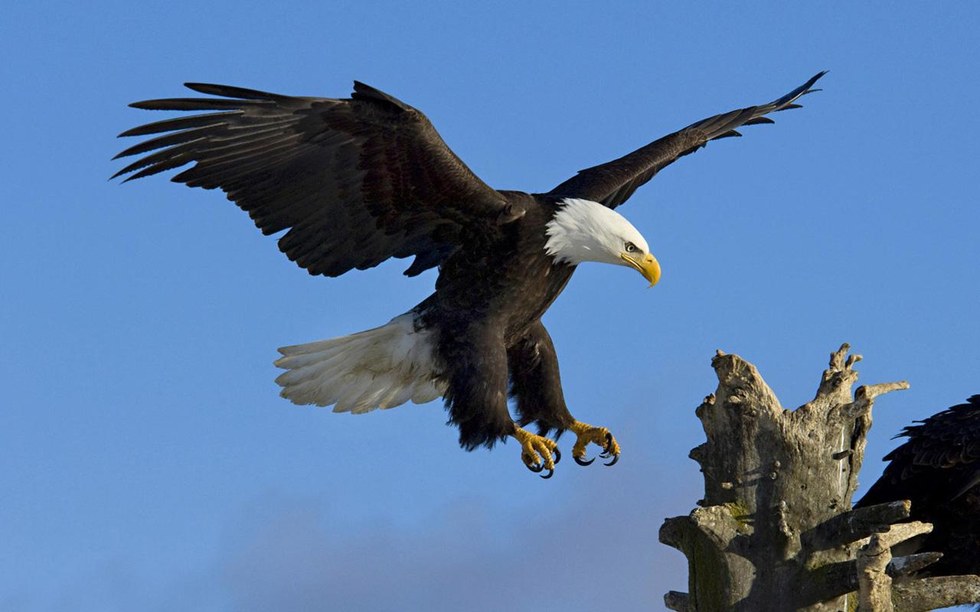 Bald eagles are making a comeback in the Bay Area, much to the joy of environmentalists and community members across the region.
In Bay Area, Bald Eagles Breed and Soar Once More, East Bay Times
Once on the brink of extinction and really only to be seen on stamps and coins, our national bird is making a comeback in the Bay Area thanks to decades of environmental investment. You can now marvel at the majestic bird in our crowded metropolis, where 19 nests in eight different counties have already been spotted this spring. Read More
Rights Groups Sue BART Over "Filthy" Elevators, Broken Escalators, SF Gate

BART facilities are rarely very attractive, but for some, they're absolutely necessary to get around. A class action lawsuit was filed against BART on Wednesday for what's being called a civil rights violation against people with disabilities, who have no choice but to use BART's notoriously nasty elevators. Read More
DON'T MISS A BAY AREA BEAT! SUBSCRIBE TO OUR NEWSLETTER.