Master purveyors of super-intimate circus (think low-budget, homegrown Cirque du Soleil), Sweet Can's latest offering takes ordinary objects and turns them into the randomly delightful. Garbage cans grow feet and tap dance, plates start spinning in the air, and benches become sailing ships.
 
Featuring a Gumby-like contortionist, an aerialist who cheekily defies the laws of physics, and a flying broom homage to Fred Astaire (to be clear, the flying broom is less Quidditch and more swirled over shoulders), Candid mixes traditional circus with physical theater, dance, and live music. There's also a human version of the hula hooping Wii Fit game, where Natasha Kaluza's glitter hula hoops make for a prime sparkly disco visual. It's like Dolores Park on acid.
(For December 24th and 25th, Sweet Can shifts to Mittens and Mistletoe, a four-show Christmas cabaret with trapeze and juggling and cowgirl tricks.)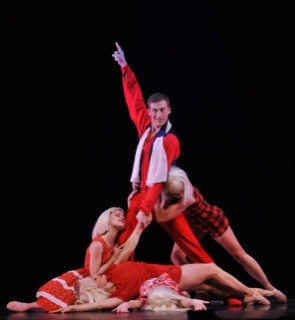 Through January 9. Dance Mission Theater, 3316 24th Street. Tickets are $15-60 at 415-273-4633 or sweetcanproductions.com.