Everyone loves living in California – eternal sunshine, gourmet food, quick access to nature, and intriguing art are just some of the perks. Celebrate all the things that make California great this weekend at the Oakland Museum of California. 
OMCA's newest exhibit SuperAwesome: Art and Giant Robot features the work of artists associated with the groundbreaking magazine Giant Robot, an ahead-of-its-time celebration of Asian American pop and alternative culture. Founded in 1994, Giant Robot grew from being a small, punk-oriented zine to a multiplatform art space, with a robust online presence, retail stores, and related events. Artworks in the exhibition represent a range of mediums, including mural art, sculpture, illustration, portraiture, large-scale installations, graphic novels, photography, and more.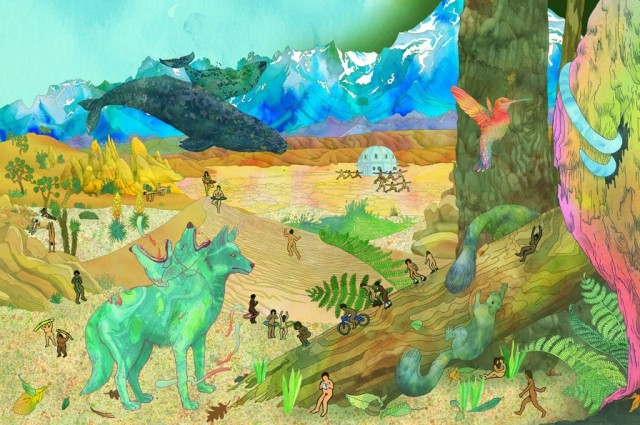 Artwork from kozyndan. Photo courtesy of OMCA. 
SuperAwesome also connects to OMCA's other spring exhibition Vinyl: The Sound and Culture of Records, where you can explore the social and cultural phenomenon of listening to, collecting, and sharing records. And if that wasn't enough, you can always explore the museum's permanent exhibits including a Cinematic Study of Fog in San Francisco.  
Make sure to stop by on a Friday night, when the museum hosts Off The Grid. With half-price admission, live music, good eats, California brews and vino, and all of the museum's grand gardens to explore, you can get the best of California all in one spot.