The Big Easy is prime cocktail territory - they even have a museum dedicated to them. Drinks are rightfully consumed there morning, noon and night, including classics like the Sazerac (pictured here) and the Ramos Gin Fizz, and up-and-comers like the Hand Grenade and the Hurricane. If you can't make it to NOLA anytime soon, you can still enjoy their drinks. Our comrades at Liquor.com have an ever-handy recipe guide to the best Big Easy drinks, delicious especially when it's extra hot outside.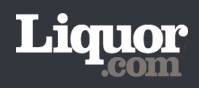 Ramos Gin Fizz
Contributed by: Allen Katz
INGREDIENTS:
2 oz Gin
.5 oz Heavy cream
1 oz Fresh lemon juice
.5 oz Fresh lime juice
1 tsp Sugar
3 Dashes orange flower water
1 Fresh egg white
Seltzer
Glass: Collins
PREPARATION:
The secret to this drink is to shake, shake and shake some more. Add all the ingredients except seltzer to a cocktail shaker and fill with ice. Shake vigorously until the drink is as white as fresh snow and as smooth as a cold glass of milk. Strain into a Collins glass and top with cold seltzer. Stir before serving.
Sazerac
Contributed by:  Jim Meehan
INGREDIENTS:
Absinthe (Vieux Pontarlier)
1 Sugar cube (Demerara or white)
3 Dashes Peychaud's Bitters
2 Dashes Angostura Bitters
2 oz Rittenhouse Rye Whiskey
Lemon peel
Glass: Rocks
PREPARATION:
Rinse a chilled rocks glass with absinthe. In a separate mixing glass, muddle the sugar cube with both bitters. Add the rye and ice, and stir. Strain the mixture into the rinsed rocks glass. Twist a lemon peel over the surface to extract the oils and then discard it.
This recipe is adapted from William Boothby's World Drinks and How to Mix Them.
Timmy's Brandy Milk Punch
Contributed by: John Besh
INGREDIENTS:
1 cup Brandy
3 cups Milk
3 tbsp Powdered sugar, plus extra if needed
1 tsp Vanilla extract
Grated nutmeg
Glass: Tall
PREPARATION:
Put all the ingredients into a blender and fill with ice. Blend for 20 seconds. Taste and add more sugar if necessary. Strain the mixture into glasses filled with fresh crushed ice and serve. This recipe serves four people.