When you're making the trip south in your car, you essentially have two choices: The quicker route on Highway 5, or the slower-moving Highway 1 or 101 trek down the coast. When you're talking about hours behind the wheel, quick has the advantage, but the scenery along the 5 isn't what I'd call inspiring. If you can find the extra couple of hours, go the long way, and there's a good chance you'll actually enjoy the ride.
When you leave the city, there's plenty to see and plenty of places to stop to stretch your legs the first few hours. Here are our picks:
Half Moon Bay
So close to home you might not be ready to stop, so just take in the ocean views. Keep an eye out for surfers and boats. If you're hungry, grab a bowl of clam chowder from Sam's Chowder House. You can even grab some salt water taffy from the restaurant gift shop if you need sugary road food.
Pescadero
If you didn't stop in Half Moon Bay, Pescadero is your next best bet. You have to turn off the coast to reach the charming downtown, but it's small enough to stretch your legs and be back in the car in record time. And though tiny, there are good options to grab some grub, ranging from sandwiches at Arcangeli Grocery Co., cream of artichoke soup at Duarte's Tavern or a quesadilla at Taqueria De Amigos, the Mexican restaurant that shares space with the corner gas station.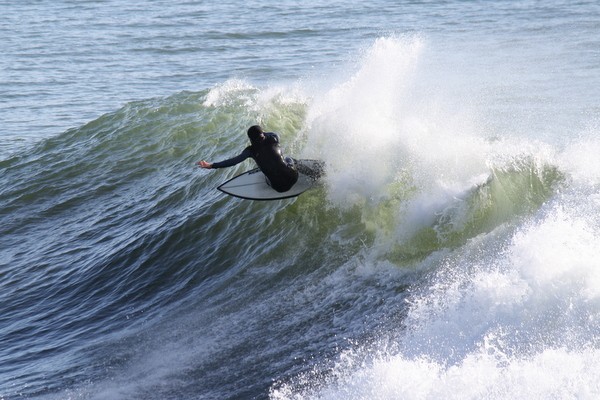 Steamer Lane
Santa Cruz
So many choices, so little time. The Beach Boardwalk, the Santa Cruz Wharf, popular surfing stop Steamer Lane or Lighthouse Field State Beach. My advice, park on the Wharf and on a clear day, you'll have views of them all. If the thought of getting back in the car just doesn't sit right, settle in for the night at Hotel Paradox.
Carmel
It doesn't matter whether the sun is shining, or the fog has rolled in, dog-friendly Carmel Beach is always worthy of a stop. Combine it with a taste of one of Caraccioli Cellars' sparkling wines and you'll either be ready to hit the road for Santa Barbara or be more inclined to take a nap at Carmel Country Inn.
Santa Barbara
Grab a sandwich at Norton's Pastrami and Deli then do some window shopping on State Street. Santa Barbara's Downtown-Waterfront Shuttle will take you to Stearns Wharf for just 50¢. The rooftop pool at the Canary boutique hotel is a perfect perch.
Ventura
Lesser known Ventura has beaches, a fun, quirky downtown and serves as the perfect launching point for the Channel Islands National Park. And for a little Hollywood hook–it's also the birthplace of lawyer and crime-solving extraordinaire Perry Mason.
Malibu
It's hard to drive through Malibu and not put your toes in the sand. Zuma Beach is a popular stopping point for locals and visitors.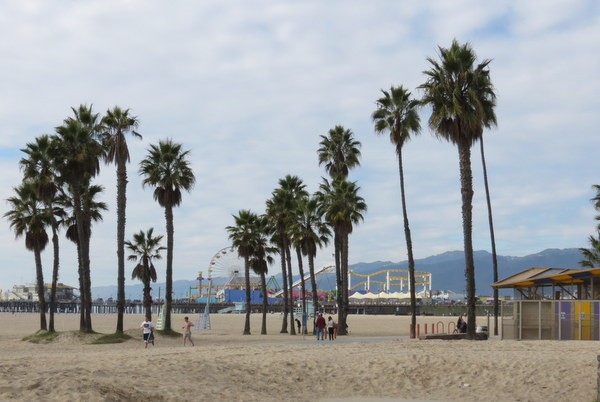 Santa Monica Beach & Pier
Santa Monica
Located on five acres of oceanfront property, the Annenberg Community Beach House is a must visit in Santa Monica. A pool with a view, kid's play equipment and classes that cover everything from synchronized swimming to yoga, you'll spend all day at the beach and still not do everything. The always popular Santa Monica Pier is just a short drive down the road.
Any new favorites? Visit them again on the way home.
Dana can be found on Twitter @drebmann