When cocktails get "healthy," mixologists usually turn to ingredients like pomegranate juice, acai berries or agave nectar. But the newest kid on the healthy cocktail block is coconut water. This miracle juice is nonfat, low in calories and loaded with enough electrolytes and potassium to stave off a nasty hangover.
This sunny, warm weather means more day drinking than usual for many San Franciscans, so stay somewhat hydrated with these coconut water cocktail recipes from Liquor.com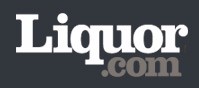 Leblon Coco Caipirinha
Contributed by Leblon Cachaça

INGREDIENTS:
•    Half a lime, cut into wedges
•    2 tsp. Superfine sugar
•    2 oz Leblon Cachaça
•    Vita Coco 100% Pure Coconut Water
•    Garnish: Lime wheel
•    Glass: Old fashioned

PREPARATION:
Muddle the lime and sugar in a shaker. Add the Leblon Cachaça, fill with ice and shake well. Pour, unstrained, into an old fashioned glass and top with Vita Coco. Garnish with a lime wheel.

Tum Yummy Swizzle
Contributed by Todd Thrasher

INGREDIENTS:
•    1 oz 42Below Vodka
•    .5 oz Domaine de Canton
•    3.5 oz Coconut water mix*
•    Garnish: Crushed candied ginger
•    Glass: Highball

PREPARATION:
Add all the ingredients to a highball glass filled with crushed ice and swizzle. Garnish with a sprinkle of crushed candied ginger.

*Coconut Water Mix

INGREDIENTS:
•    1 quart Coconut water
•    1 cup Coconut milk (unsweetened)
•    4 oz Agave nectar
•    .25 cup Grated fresh ginger
•    2 Lemongrass stalks, chopped
•    10 Kaffir lime leaves

PREPARATION:
Bring the coconut water and milk to a boil in a medium saucepan over high heat. Add the agave nectar, stir until dissolved and reduce heat to medium-low. Add the remaining ingredients and simmer for 15 minutes. Remove from heat, allow to cool completely and strain through a fine sieve. Store in the refrigerator for up to 2 days.