By
Make the most out of corn this summer with these spice-ups.
Uni-Corn Corn Holders by Gama-Go
For lovers of kitsch, the Uni-Corn Corn Holders, made by SF-based Gama-Go, are a must for an Indian summer barbeque. Impale your ear on the pony's horn, and chomp to your heart's content.
$7/pack of four; 335 Eighth St., 415-626-0213, gama-go.com

G&S Farms
At 600-acre G&S Farms in Brentwood, they try out between 250 and 400 types of corn each year before selecting the five best for planting. So when the farmer says the Brentwood Diamonds variety of corn—which boasts big, bicolor kernels and a long shelf life—is the sweetest, we're all ears.
50 cents/ear; available at the Saturday Ferry Plaza Farmers Market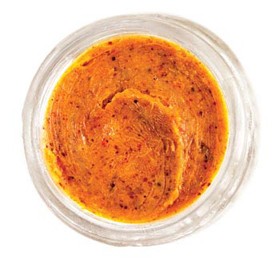 Butter It Up
Is there a better partner for sweet summer corn than sweet butter? The aptly named company, Mmm, Butter!, churns local, organic cream, then flavors it with myriad seasonings, including garlic-chili, honey and, of course, maple bacon.
$15 for a sampler; mmmbuttersf.com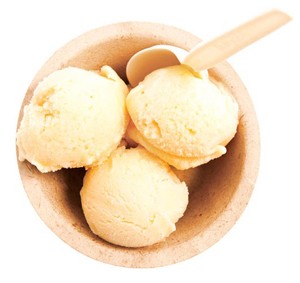 Scream Sorbet's Kettle Corn Sorbet
Made in small batches in an Emeryville kitchen, Scream Sorbet's kettle corn sorbet is an extraordinary creation. Though it's dairy-free, it has an unbelievably smooth, creamy texture and the perfect balance of caramel and salt. Keep an eye out for the grilled corn variety too.
$8–$10 for 12 ounces; available at Upper Haight, Castro, Inner Sunset, Fort Mason and Ferry Plaza farmers markets, 888-932-5572, screamsorbet.com

4505 Meats' Corn Dog
For those who thought no improvement could be made on 4505 Meats' signature bacon dog, you were wrong: introducing the corn dog. Dipping a link in sweet corn batter and deep-frying it to a perfect golden crunch takes the dog to another level.
$6; Thursday and Saturday Ferry Plaza Farmers Market, 4505meats.com


Nick's Crispy Tacos Corn othe Cob
Though corn on the cob is a staple food of an all-American summer, elotes, the Mexican preparation, has been well-received stateside. You can find a good version at Nick's Crispy Tacos, where grilled ears of corn are slathered with lime Baja sauce, sprinkled with cotija cheese and dusted with a proprietary chili-powder blend.
$3 each; 1500 Broadway, 415-409-8226
DON'T MISS A BAY AREA BEAT! SUBSCRIBE TO OUR NEWSLETTER.