By
I'm not much for sentiment or sap, pink or lace, carnations or roses, but Valentine's Day does one thing that I'm all about: Sugar. These locally-made treats have been taste-tested and approved by myself and a bevy of very enthusiastic 7x7 editors.
Poco Dolce Bars
Longtime favorite chocolatemaker Poco Dolce has finally caved into making bars and it was a very good decision. There are the chocolates that I generously share with my co-workers and there are the ones that, when no one's looking, I slip into a drawer so I can keep them all to myself. (Ok, maybe I gave one to my candy-tooth boss knowing good and well reviews are coming up. But that's it!) The olive oil and sea salt bar makes me want to get all food writer and use the word unctuous; the peanut butter bar is unparalleled. Give these smooth operators to your love and expect immediately unrobing. (4 for $24)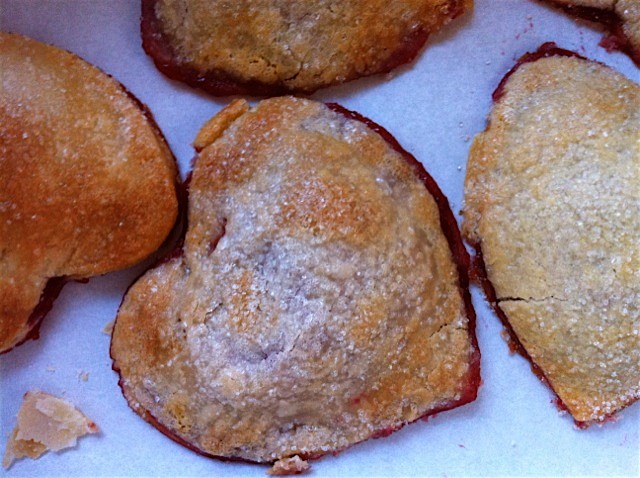 SusieCakes Sweetie Pies
A bite of pie is sweet respite from all the cupcakes out there. The pies at SusieCakes—which bills itself as a neighborhood bakery, though it has five locations in LA and one on Chestnut Street in the Marina—definitely have a homespun quality to them. The cherry-filled handheld, heart-shaped "Sweetie Pies" are charmingly imperfect, very buttery and flavorful (versus a one-note shortening crust) and all around delicious. One is not enough. ($5.50 per pie)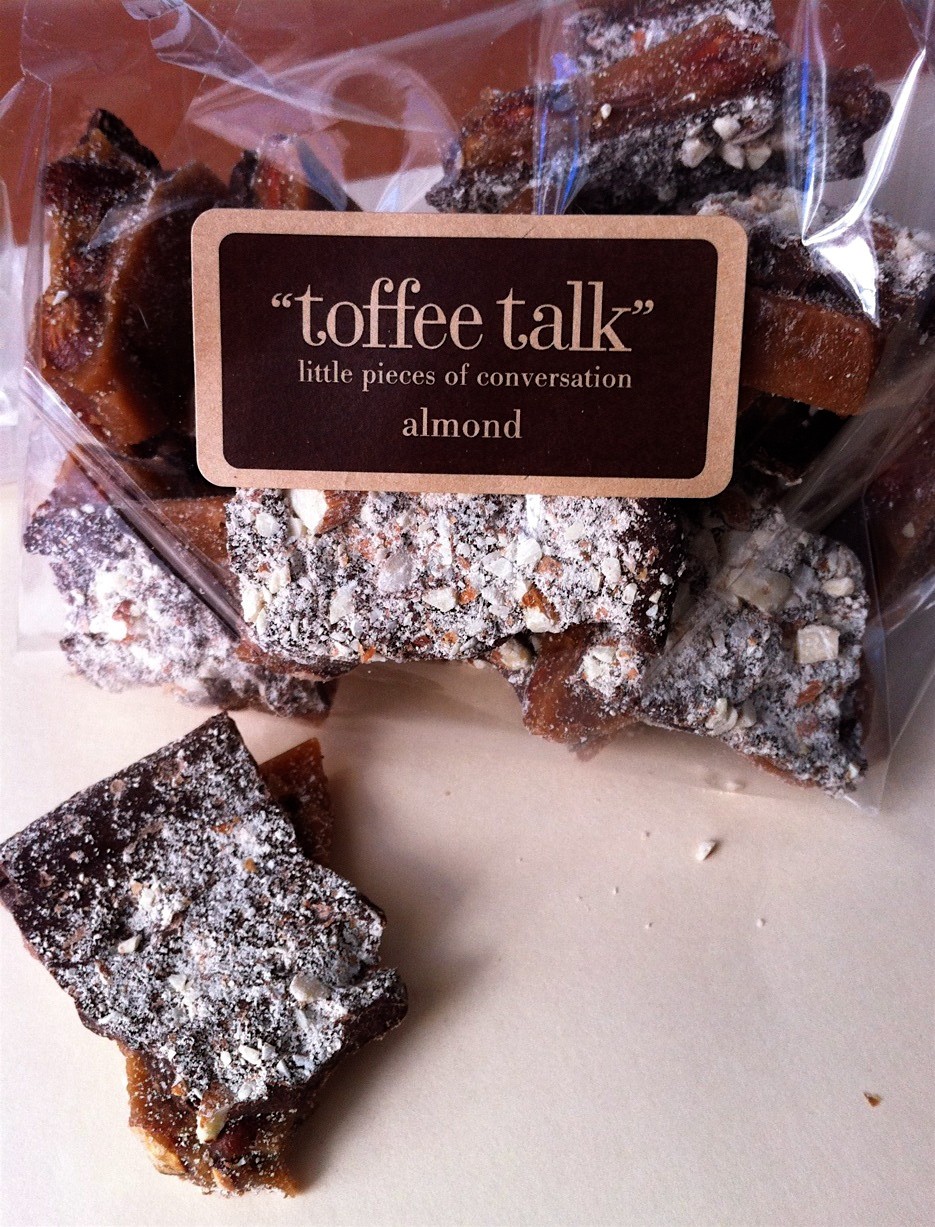 Toffee Talk
More of a platonic relationship V-Day gift, Toffee Talk might not be as sophisticated as the PD bars, but it's plenty addictive (and I'm a big toffee snob having been raised on the best of the best: Enstrom's). As a purist, I prefer the almond, but they also make it in walnut, peanut and pecan. ($12 for 4 oz)
DON'T MISS A BAY AREA BEAT! SUBSCRIBE TO OUR NEWSLETTER.