By
Whatever you may think about the mixology movement, it's here to stay, and has blessed our town with some pretty stellar drinks. It's time to celebrate the cocktail with SF Cocktail Week, a seven-day libation bonanza that kicks off next Tuesday with the debut of the Boothby Center for the Beverage Arts, an exciting new "beverage lab" (this makes me think about Beaker from the Muppets) and community center for drink circles. Scope the full schedule of SF Cocktail Week events here.
An event we're particularly excited for is the Cocktail Carnival Gala, a decadent Barbary Coast-era cocktail soiree that goes down next Saturday (September 25). Our friends over at Liquor.com (you've probably noticed that we run their cocktail recipes here from time to time), were kind enough to offer one 7x7 reader the chance to win a pair of tickets to the party. (Score).
You should enter immediately because it's basically going to be fabulous. The attire is "whimsical" (read: awesome), it's in the historic Old Mint Building (read: quintessential cocktail sipping terrain) and it will feature bartenders from Smuggler's Cove, Elixir, Cantina, 15 Romolo and The Alembic (read: blow-your-mind cocktails).

Tickets retail for $95, but enter now for a chance to win a free pair. http://liquor.com/7x7-sfcocktailweek/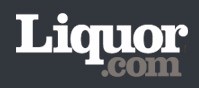 DON'T MISS A BAY AREA BEAT! SUBSCRIBE TO OUR NEWSLETTER.