Originally published on California Home + Design
Christopher Kurtz's delicate and spiny wood sculptures on view at San Francisco's Hedge gallery are jaw dropping. One can see his painstaking approach to sculpture, which he says is through discipline and restraint – using only wood and very few tools. "In this process of building, carving, and un-building, unexpected pieces will emerge," Kurtz says in his artist statement. Singularity features 12 new works by Kurtz. Runs through April 13, Hedge Gallery, 501 Pacific Avenue.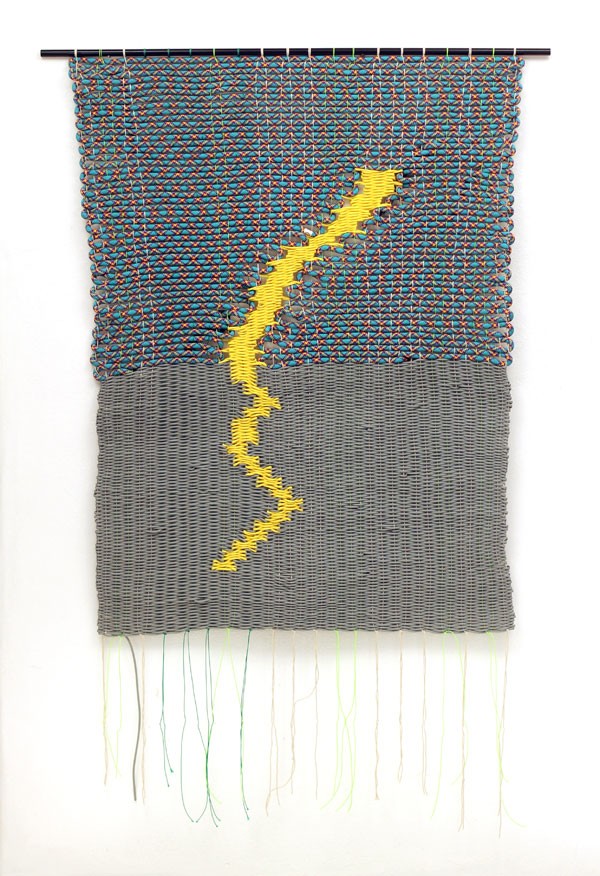 Tapestry by Ben Barretto, courtesy of The Popular Workshop
Using three completely different types of material to create his artwork, Ben Barretto's new exhibition at San Francisco's The Popular Workshop gallery is worth a visit. Titled Self Help, Barretto focuses on repetitively interacting with whatever medium he is using in his artwork. On view are colorful hand woven tapestries made from climbing rope, oil paintings, and 2D artwork made from re-configured nylon running pants. Opens on March 1 and runs through April 12. Opening reception is March 1, 6 to 10pm, The Popular Workshop, 1173 Sutter Street.
Click here to read about all of the design events happening this month!