For locals and travelers to San Francisco who need an evening or weekend getaway, the obvious choice is often Monterey, Napa, or Sonoma. However, just past Sonoma another hour is Mendocino County. Maybe you know that Mendocino County is known for their sparkling wines and pinot noirs, but there's much more to this offbeat region of Northern California than just wine.  Today I introduce you to a few parts of Mendocino County that may be new to you, making a visit up Highway 101 and through the curvy roads of 128 more than worth it. 
Boonville has their own dialect. That's right, an officially recognized dialect, called Boontling. However, finding someone that speaks it can be a little more of a challenge since it's mainly long-time residents who still know it. Your best chance at hearing, or better yet, seeing the dialect is by visiting the Anderson Valley Brewing Company, which has numerous beers named after different words in the dialect. You can also ask to see a couple of the Boontling reference books they have lying behind the counter in the bar.
Off the beaten path along Northern California's Lost Coast.  The California coastline is an attraction in and of itself. While many parts of the coastline, such as Big Sur, could be referred to as offbeat, it doesn't get any more offbeat then the "Lost Coast", which begins in Mendocino County and stretches north into Humboldt. It's one of the few truly undeveloped stretches of coastline in the U.S. The terrain and steepness have made it too challenging for state and county builders to establish roads, so you'll only find unpaved and unmaintained routes, which some visitors access using vehicles with four-wheel drive.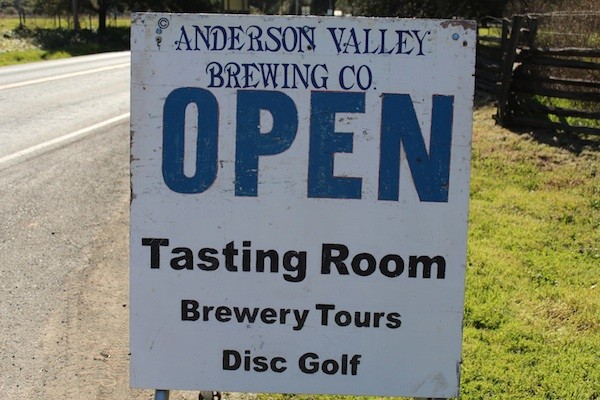 Fort Bragg is home to the world's largest salmon BBQ.  When you think of California, you probably don't exactly think of salmon. However, not only will you find salmon in Mendocino County, but you'll find the world's largest salmon BBQ in Fort Bragg. You're even in luck, as it's taking place this upcoming weekend on Saturday, July 7th. Taking place in conjunction with Fort Bragg's Independence Day fireworks display, the longest running display in Mendocino County, the event is celebrating its 40th year and is expected to bring several thousand people to Fort Bragg. The BBQ starts at 11 a.m. at Noyo Harbor and continues until 6 p.m.
Mendocino County is one of the leaders in craft brewing in California. While Northern California is known for their wine production, the region's breweries are not to be overlooked. Mendocino County is no exception to this. In fact the town of Hopland was named so because of the bitter hops that were grown here for decades. Some of California's most notable breweries can be found in Mendocino County, including Anderson Valley Brewing Company in Boonville, and North Coast Brewing in Fort Bragg.