Anyone who has visited Lake Tahoe's beaches at the height of summer knows the drill: Get up early for a parking spot, and get ready for crowds. Tahoe's popularity has outgrown the area, and parking at or along the beautiful beaches and swimming areas of the Nevada state park on the northeast shore can be a bit of a challenge. Now, getting to the beach will be a little easier thanks to the East Shore Express.
Operated by the Tahoe Transportation District, the East Shore Express provides a convenient and affordable way to head to Sand Harbor without dealing with parking, parking costs or traffic. The system also helps to reduce congestion in this area of the lake, which has been designated as a national scenic byway.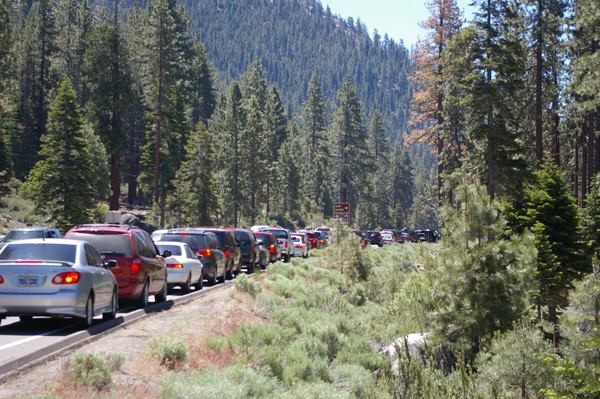 The East Shore Express runs daily every 20 minutes all summer long from 10 am to 8 pm (8 am to 8 pm on the Fourth of July). The cost is $3 round trip for adults and $1.50 round trip for children ages 5-12, seniors and the disabled. The fee also includes free entry into Sand Harbor. All fares are cash only. You are allowed to bring your coolers and beach chairs on the bus, but the bus service will not accept kayaks, pets, grills or BBQs or any flammable materials.

Parking for the bus service is free and located in Incline Village near the elementary school at 771 Southwood Blvd. The lot will be closed and locked at 8:30 pm.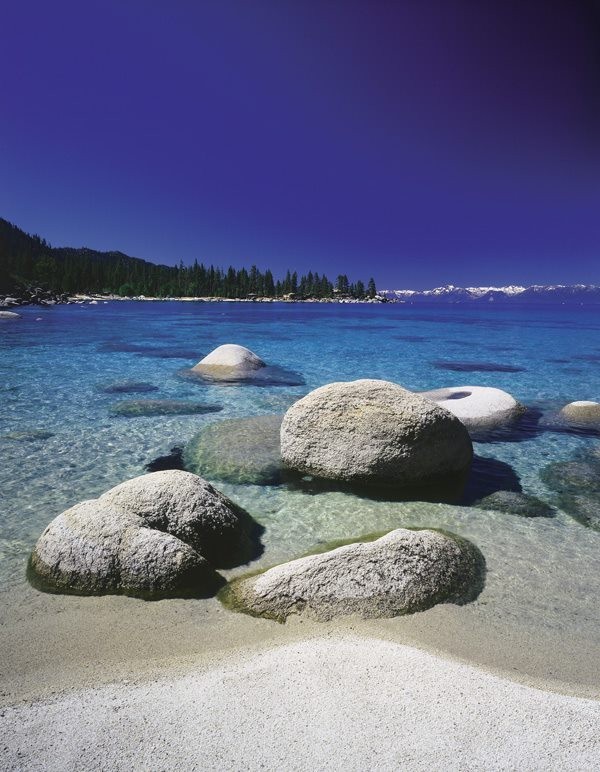 To make your Tahoe beach experience even better, check out the new Tahoe Beaches App for the iPhone and Android. The app helps you find nearby public Tahoe beaches and driving directions. You can search for beach features such as barbecues, boat rentals, campfires, pets and more. Each beach has its own profile and photos. The app was funded by the Tahoe Fund and fees from Lake Tahoe License plates.
Photos by East Tahoe Express